Engineer avoids strike as union enters mediation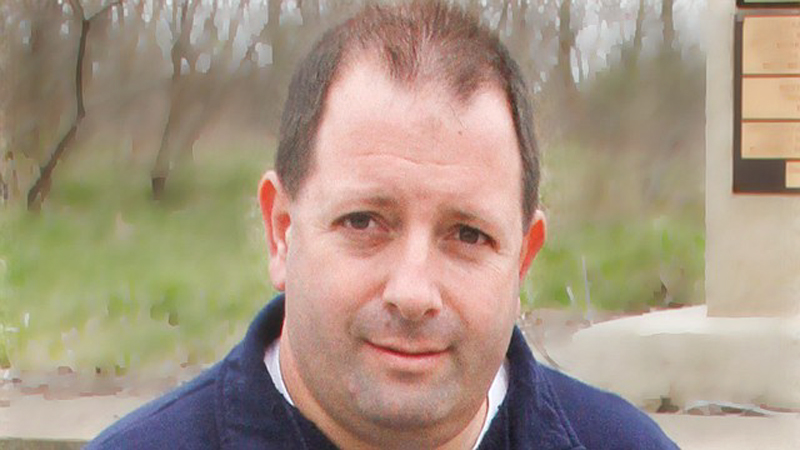 ---
By JUSTIN WIER
jwier@vindy.com
YOUNGSTOWN
A strike was avoided Monday as a state mediator sought to resolve the dispute between the Mahoning County Engineer's office and 44 union employees.
While the members of Teamsters Local 377 issued a 10-day strike notice that allowed a strike to begin Monday, they decided to postpone the walkout as representatives for the union and the engineer's office met with a State Employee Relations Board mediator.
Monday was the earliest day the mediator had available.
Neither the engineer's office nor the union provided feedback Monday on the session with the mediator.
Talk of a strike began in late March when the Mahoning County commissioners voted to reject a fact finder's report at Engineer Pat Ginnetti's recommendation.
While union employees have been without a contract since April 2017, Ginnetti has argued the fact finder's recommendations did not address issues in the contract that prevent the efficient delivery of services.
The fact finder declined to recommend several changes Ginnetti sought, including the ability to schedule 10 hour days and to limit overtime pay to employees who work more than 40 hours in a week rather than eight hours in a day.
"These employees are among the highest-paid regional county engineer's offices in the state," Ginnetti said.
The fact-finder agreed, touting the salaries at the top end of the wage schedule which range from $51,000 for laborers to $64,000 for master mechanics.
The union fired back by posting an image on its Facebook page which shows Ginnetti's gross wages as $144,735 in 2017, according to the Ohio Treasurer's Office. Ginnetti received $108,735 as the county engineer and an additional $36,000 as sanitary engineer, according to a county transparency site.
That makes him the highest-paid county employee.
The county chose to hire one person as both the county engineer and sanitary engineer as a cost-cutting measure.
Upon receiving the strike notice, Ginnetti said a potential strike would not interrupt the provision of services.
Last week, his office posted job listings for laborers and CDL drivers on a temporary basis.
More like this from vindy.com