A strike during pothole season?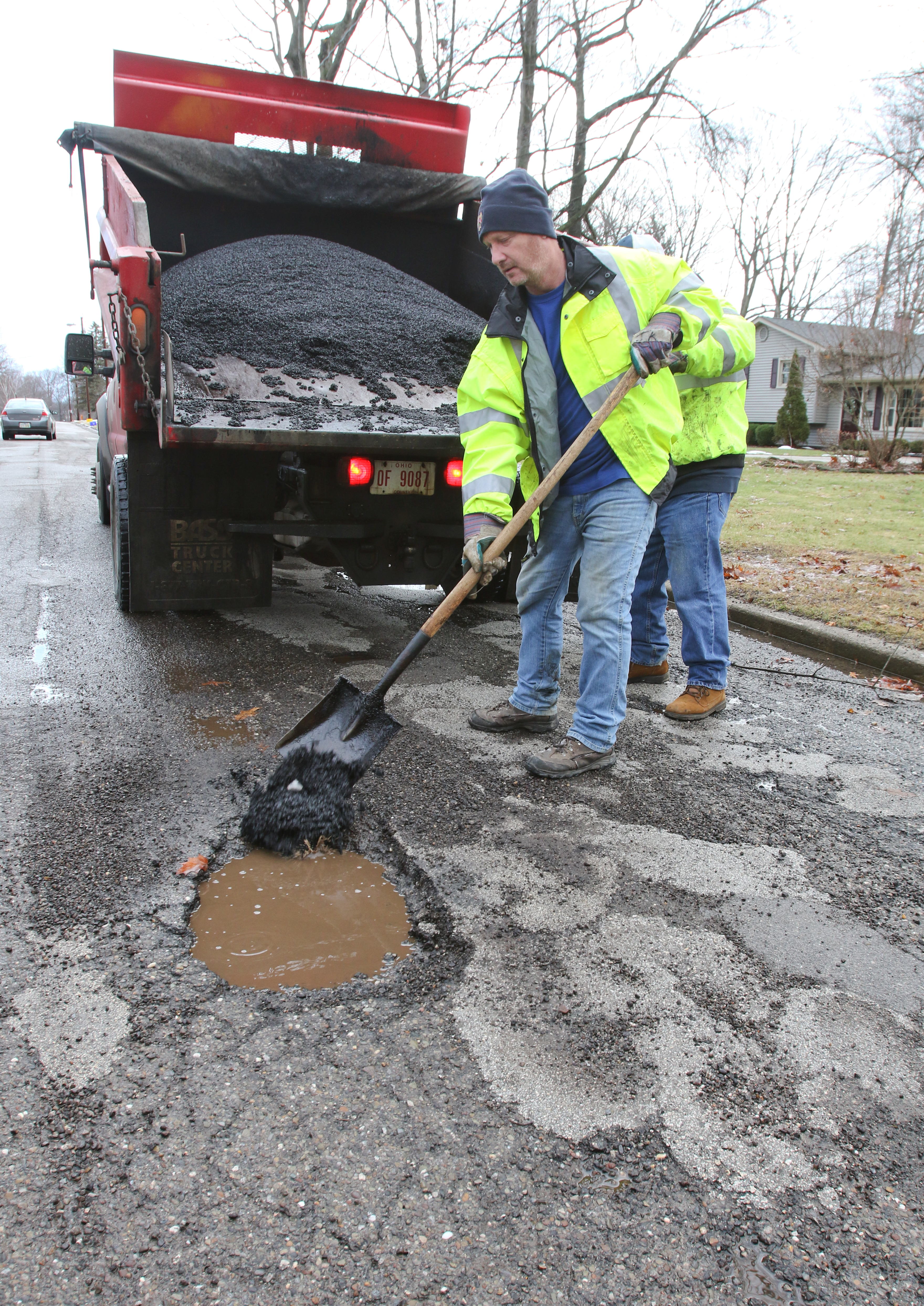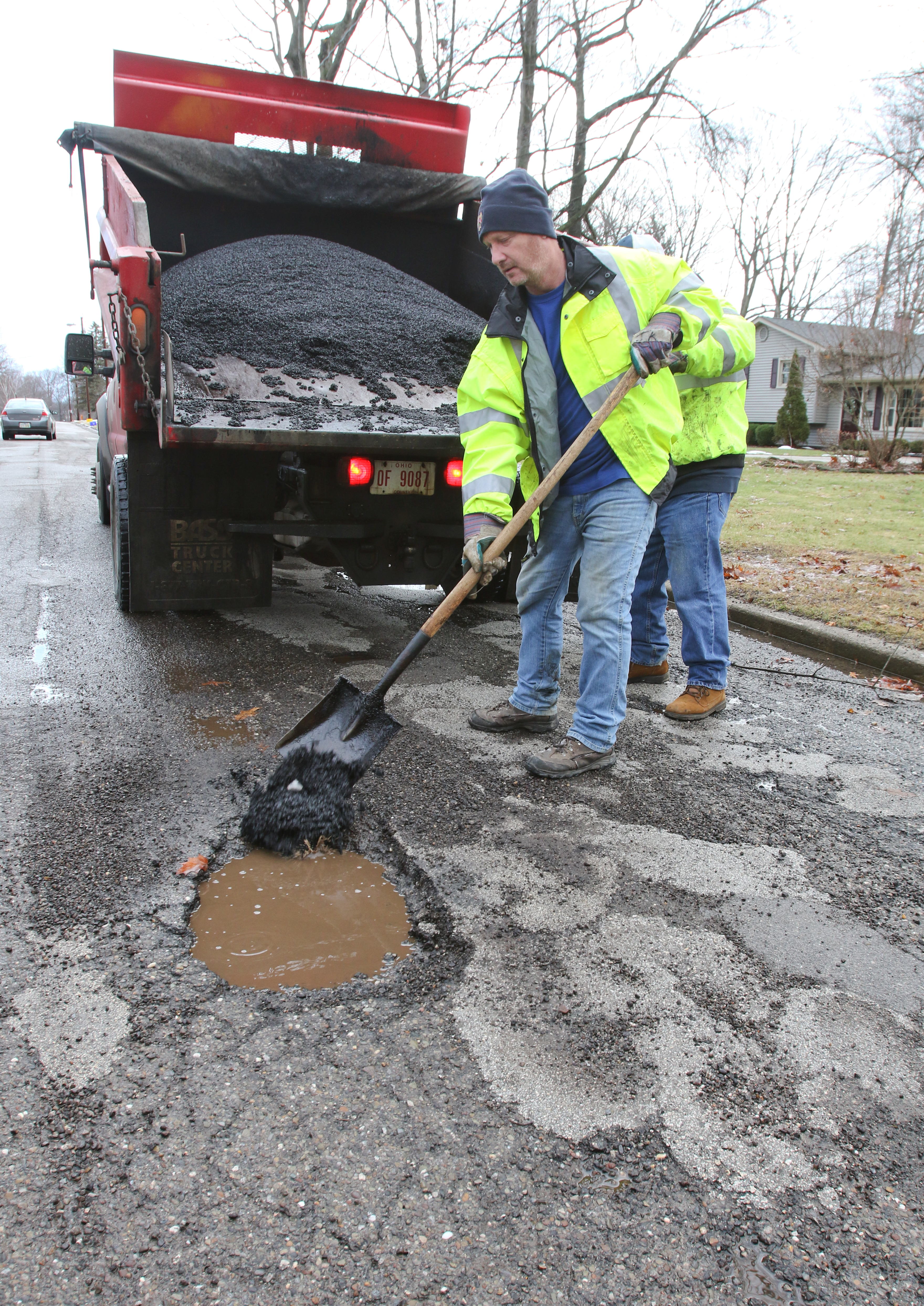 ---
Even the most tone-deaf union employees in the Mahoning County Engineer's office must know that going on strike while roads are an obstacle course due to potholes will be a public relations disaster for the union.
While workers are manning the picket lines and drivers are losing their dental fillings as a result of their jarring journeys, this revealing statement from county Engineer Patrick Ginnetti will haunt Teamsters Local 377:
"These employees are among the highest-paid in regional county engineer's offices in the state, and based on this, it is important that the services delivered to the citizens of Mahoning County reflect that fact."
Superimpose that statement on Ginnetti's warning that "There's no money tree" and a strike by workers will simply serve to confirm many taxpayers' long-held belief that the public sector is out of touch with today's economic realities.
The engineer's office has two sources of funding, the state gas tax and license-plate fees. It does not receive money from the general fund, which is supported by the county's sales tax and a portion of property tax.
To hear Ginnetti tell it, even if he earmarked his entire $10 million budget for road repair, including the filling of potholes, he would still need another $60 million to meet the county's infrastructure needs.
Road crews have already used 1,000 tons of cold patch to fill potholes this year, while the department normally uses that amount of material for an entire winter season.
"This may be the worst winter I've experienced since I took office [in 2013]," the county engineer told Vindicator Reporter Justin Wier.
Front-page story
Wier has reported extensively on the labor unrest in the department and his front-page story today puts the funding dilemma in its proper perspective.
However, the notice to strike issued by Teamster Local 377, which represents 44 employees, could result in a walkout Monday.
The notice followed a vote by county commissioners to reject a fact-finder's report stemming from contract talks.
The rejection is based on the engineer's contention that the current labor agreement prevents the delivery of public services efficiently and effectively and prevents holding employees accountable when they fail to do their jobs.
Ginnetti isn't exaggerating when he says his employees are among the highest-paid in regional county engineer's offices in the state. The factfinder supports that contention.
From a taxpayer standpoint, the 2016 wage schedule for employees hired before May 2008 shows that being on the payroll is a gift that keeps on giving. Here's the rundown:
Laborer, $24.53 an hour; equipment operator 2, $25.20; equipment operator 3, $25.75; equipment operator 4, $26.12; auto mechanic, $25.75; auto mechanic 2, $26.05; master mechanic, $30.78; foreman, $26.51; construction foreman, $26.84; route marker 1, $24.53; route marker 2, $24.85; route marker 3, $25.25; route marker 4, $25.82; fabricator, $26.05; sign painter, $24.85; ext arm ditcher/mower, $25,89; sewer jet/vac truck operator, $25.49.
Simply put, those hired before 2008 make between $51,000 and $64,000. Those hired after 2008, earn salaries of $27,300 at the low end, and maximum salaries as high as $48,000.
It is also important to remember that the very generous benefit packages that public employees receive (paid mostly by private sector working stiffs) are worth more than 60 percent of the annual salaries.
Yes, great work if you can get it.
Teamsters Local 377, which has been without a contract since April 2017, says its members have not received a raise in two years. The employees are responsible for road maintenance, including snow plowing and filling potholes.
Two years without a raise? The union isn't going to find much sympathy from private-sector employees whose wages have been frozen for years and who have had to give up benefits such as pensions. That's reality.
If a job stoppage does occur Monday, Ginnetti says the department will continue providing road maintenance and other services.
The county engineer's office posted listings for temporary jobs, which includes drivers with commercial licenses and laborers. Drivers would be paid $16 an hour, while laborers would make $14 an hour.
The State Employment Relations Board has scheduled a mediation session for Monday, which could keep Local 377 members off the picket line.
It's clear the county engineer's office is facing a crisis because the demands for service far outstrip its ability to pay for them.
Repaving a mile of road costs $100,000, whereas rebuilding a road carries a price tag of $1 million a mile.
While operational costs have increased, the state gas tax of 28 cents a gallon has been unchanged since 2005. The federal gas tax has remained at 18.4 cents per gallon since 1993.
The license plate fee is $34.50.
There are some options for increasing revenue, including a $5 increase in the license plate fee. The county commissioners, who are well aware of the challenges confronting the engineer's office, would have to approve the increase.
The Ohio General Assembly would have to raise the state gas tax, while Congress is responsible for the federal tax.
President Donald J. Trump, who has proposed a $1 trillion infrastructure improvement program, has suggested a 25-cent a gallon increase in the federal gas tax.
There is a bill pending in the Ohio Senate to allocate half the state's surplus – rainy day fund – to a special Local Government Road Improvement Fund. The surplus now stands at $2 billion.
Against that backdrop, even talk about a strike by public employees is as jarring to Mahoning County residents as hitting a pothole on one of the many county roads.
More like this from vindy.com