Man indicted for October overdose death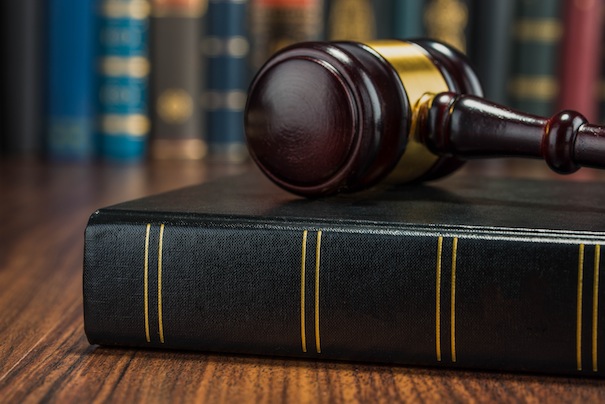 ---
Staff report
YOUNGSTOWN
A Mahoning County grand jury indicted a man who already served a seven-year sentence for involuntary manslaughter on a new charge of involuntary manslaughter for the drug-overdose death of a man in October.
Jerrell Womack, 27, of Oak Street Extension, also faces charges of corrupting another with drugs, aggravated trafficking in drugs, trafficking in cocaine and trafficking in heroin.
Womack was indicted Thursday, and he was not in custody as of late Thursday night.
He is accused of supplying the drugs that led to the Oct. 20, 2017, death of Richard Harmony, 47, who died at St. Elizabeth Youngstown Hospital after he was transported there from a home in Austintown.
The coroner's office ruled Harmony's death an accident, saying he died of "multiple drug toxicity" from a combination of carfentanil, cocaine and ethanol.
A coroner's report said witnesses told police Harmony was found unresponsive and could not be revived. There were two bags of crack cocaine and a bag of heroin at the scene as well, witnesses told authorities.
An ambulance crew tried to revive him with naloxone but they were unable to do, the coroner's report said.
The indictment does not say how investigators learned Womack supplied the drugs to Harmony, only that he did so.
In 2010, Womack pleaded guilty in common pleas court to a charge of involuntary manslaughter with a firearm specification for the death of Dene R. Montgomery, 30, of Wesley Avenue, who was shot in the back of the head at a home in the 200 block of Lora Avenue on the North Side.
Another defendant in the case received a three-year prison sentence. Prison records show Womack served his entire sentence and was released in March 2017. He is on five years probation.
The grand jury also indicted these people on these charges:
Raymon Autry, 19, Bryson Street, four counts of aggravated burglary, four counts of aggravated robbery, four counts of kidnapping, two counts of felonious assault with firearms specifications and being a felon in possession of a firearm.
Dakota W. Six, 23, Warren Avenue, Niles, burglary, two counts of breaking and entering, receiving stolen property and assault.
Joseph Grove, 31, East Auburndale Avenue, being a felon in possession of a firearm, carrying concealed weapons, improper handling of a firearm in a motor vehicle and tampering with evidence.
Destaney Phillips, East Florida Avenue, 23, illegal conveyance of prohibited items onto the grounds of a detention facility.
John Turner, 47, Lansdowne Boulevard, possession of cocaine and possession of drug paraphernalia.
Misti Campbell, 30, Meredyth Lane, criminal damaging or endangering.
Heather Herron, 29, Glenwood Avenue, criminal damaging or endangering.
Regina Lynch, 52, Arden Drive, three counts of receiving stolen property.
Michael Woloschak, 75, Newton Falls Road, North Jackson, receiving stolen property and obstructing justice.
Akira Boatwright, 19, South Lakeview Avenue, and David Lucero, 38, Cameron Avenue, aggravated possession of drugs and possession of cocaine.
Timmogene L. Howell Jr., 25, Mill Creek Drive, Boardman, possession of heroin, being a felon in possession of a firearm and aggravated possession of drugs.
Christopher R. Hunter, 38, 16th Street, Campbell, operating a vehicle impaired.
Marcus Duvall, 25, Parkview Avenue, possession of cocaine with a forfeiture specification.
Cierra Miller, 27, Shehy Street, possession of cocaine, possession of drug paraphernalia and obstructing official business.
Tasha L. Johnson, 39, East Florida Avenue, two counts of forgery.
Raymond Johnson, 19, Martin Luther King Jr. Boulevard, escape.
Richard Lee Harker, 36, Westminster Avenue, Austintown, escape.
Zachary Moran, 31, North Canton, two counts of aggravated possession of drugs and possession of cocaine with forfeiture specifications.
More like this from vindy.com