Easter events for children at Heritage Presbyterian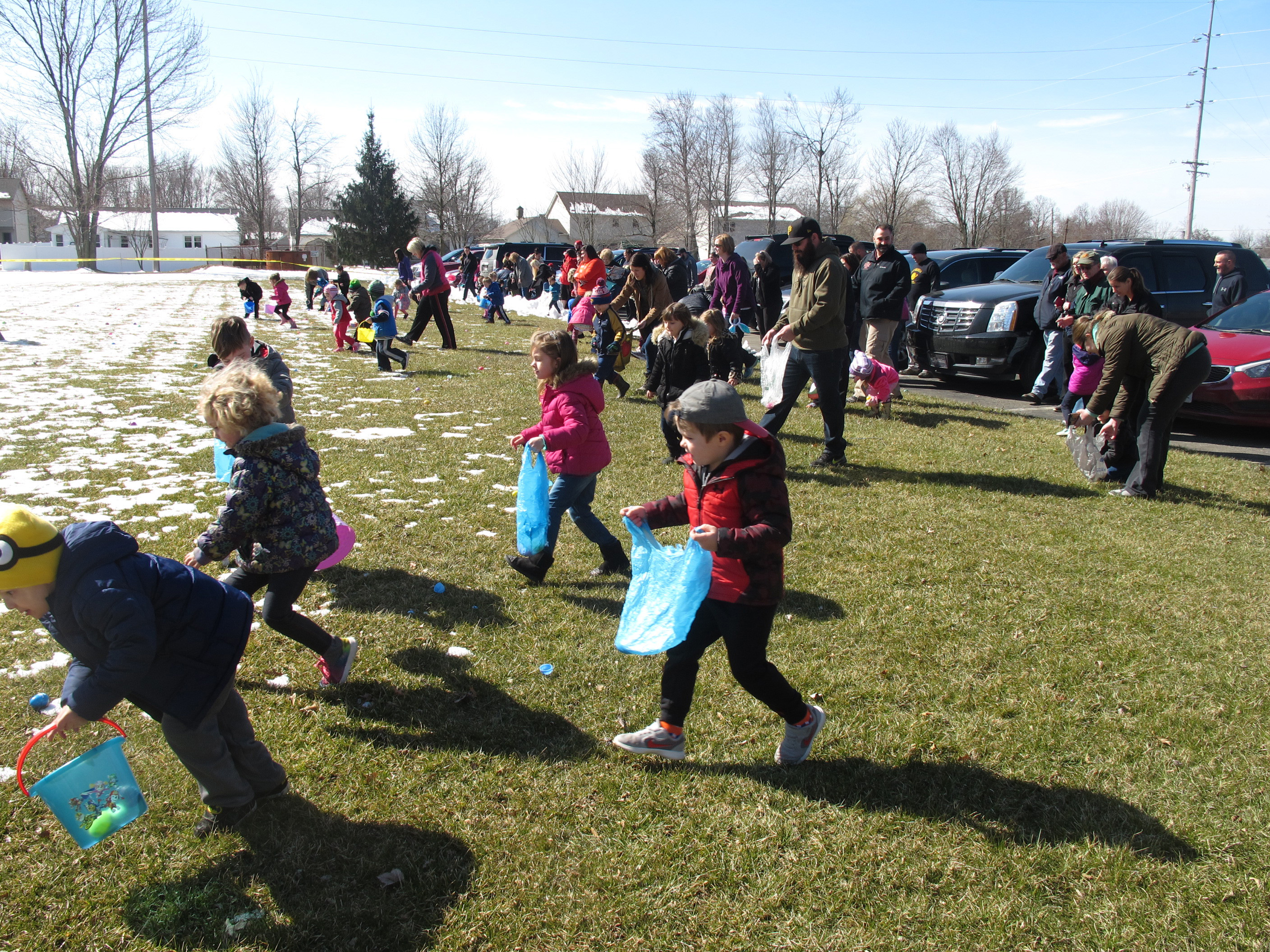 ---
By ZACK SHIVELY
Heritage Presbyterian Church had their sixth annual Easter egg hunt on March 24.
The church leaders and volunteers placed eggs in three different sections of the yard surrounding the church. Children ran around the sections with their age group. The church split up the groups into children ages 1-5, 6-8 and 9-12.
"We try to open the doors as much as possible," said Kathy Moff, the organizer of the hunt. She wanted to include anyone from any denomination to the event. She said the event let the community "know we're here" if anyone wants to join or just needs some help. "If the children have fun, that's all that matters."
Some of the eggs had tokens in them. The children could exchange these tokens for prizes. Moff said that children with multiple tokens would win as many prizes as tokens they had. The church had two prize tables, one for children ages 1-8 and another for the children 9-12.
In addition to the egg hunt, the church had activities for the children before and after the hunt. They had a story time prior to the event. They invited an Easter bunny to interact with the children and take pictures with families. Volunteers put out punch and cookies and also gave the children temporary tattoos.
Moff thanked the volunteers who helped before and after the event. She received assistance from approximately 20 volunteers who helped with the events inside and outside the building.
On the Monday before the event, the seventh- and eighth-grade student council, under guidance of Alaina McMahon, filled the 2,800 eggs for the event. The council invited residents from the Blackburn Home to assist them. The groups have done this annually each of the last three years.
The church has other programs for children in the community as well. They have a summer preschool program called "summer play days" where children play and learn about the Bible. They also have a "trunk or treat" event near Halloween where the children can safely trick or treat in the church parking lot.
More like this from vindy.com