Canfield man faces federal gun charges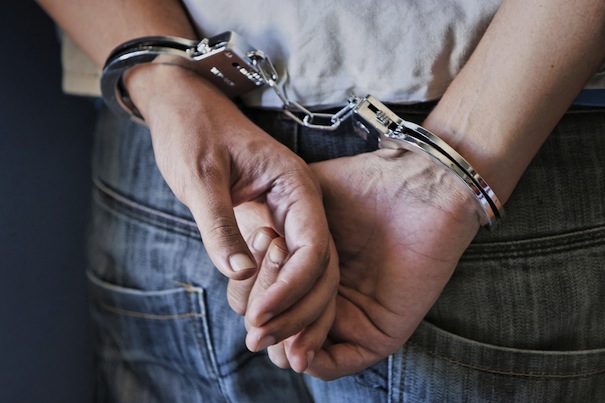 ---
Father of man accused of driving in fatal November accident in custody
By Justin Wier
YOUNGSTOWN
Agents with the U.S. Bureau of Alcohol, Tobacco, Firearms and Explosives arrested the father of a man accused of driving in a fatal Canfield crash.
Michael Malvasi, 55, of Canfield, faces charges of possession of an unregistered firearm and being a felon in possession of a firearm.
Malvasi possessed an unregistered machine gun, according to a federal indictment. He had pleaded guilty to tax evasion related to income from a skilled-gaming business, which prohibited him from owning a firearm. He owed more than $100,000 in taxes and served four years in prison. He also pleaded guilty to perjury in 2004.
Malvasi pleaded not guilty to the new charges Thursday at an arraignment before Magistrate Judge George J. Limbert in U.S. District Court.
He was released on his own recognizance. Judge Solomon Oliver Jr. will preside over the case in Cleveland.
The date of Aug. 2 listed in the indictment corresponds with a raid at Malvasi's Timber Run Drive home.
The target of the search warrant served that day was his son, Michael Malvasi II, 27, also of Canfield, but Canfield police said at the time the ATF aided in the recovery of a firearm.
That raid also led to the February indictment of the younger Malvasi on charges of possession of hashish and trafficking in hashish in Mahoning County Common Pleas Court. That case remains open before Judge John M. Durkin.
Both Malvasis were involved in a fatal November crash on Shields Road in Canfield, according to the Ohio State Highway Patrol.
About two weeks ago, state troopers identified the younger Malvasi as the driver in the fatal November crash that killed 23-year-old Ryan Lanzo.
The car crashed on Shields Road, and a passer-by called 911. When police arrived at the scene, they found an unoccupied vehicle that was registered to the younger Malvasi.
The elder Malvasi dropped Lanzo off at an urgent-care facility in Austintown, where he was pronounced dead, troopers said.
Dispatchers have no record of either Malvasi calling 911 to report the crash or the death.
Prosecutors have yet to charge either Malvasi in the crash.
More like this from vindy.com