High winds linked to damage in Campbell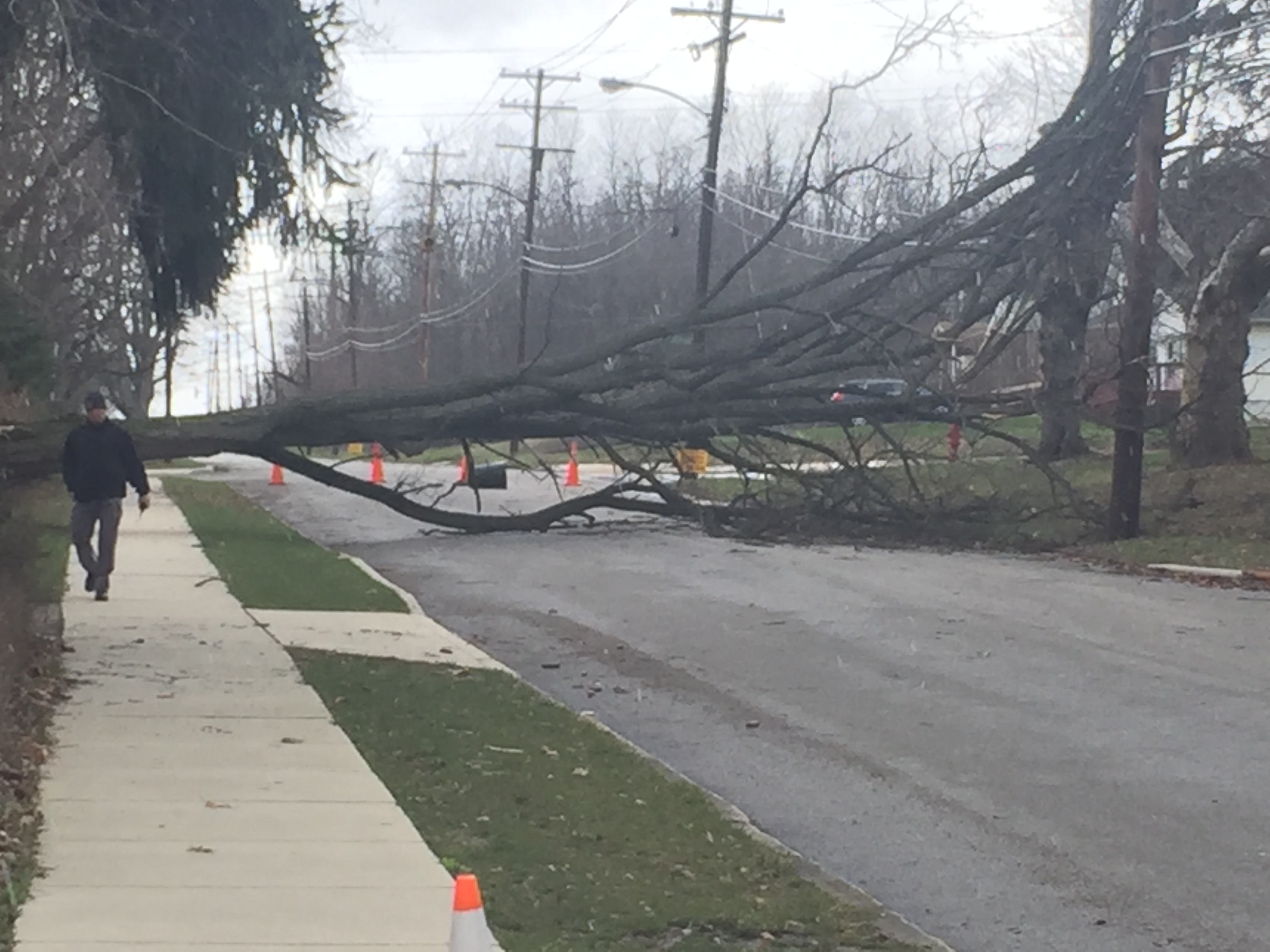 ---
CAMPBELL
High winds that tore across the region Wednesday were responsible for a morning of power outages and electrical fires in the city.
Mayor Nick Phillips issued a statement informing residents City Hall had sustained damage from the winds and lost power. City Hall was closed as a result, and Phillips urged residents to refrain from traveling as fallen power lines and toppled trees had obstructed roadways.
A large tree near the corner of Sixth Street and Devitt Avenue was uprooted during the storm and tore down nearby power lines when it fell.
A surge resulting from the damage blew out an energy meter at a nearby house and began an electrical fire at another.
Greg Rosile, the Campbell fire department's captain on duty during the wind storm, responded to emergency calls about the tree about 10:20 a.m.
"When we got there, there was a big tree across the road that had pulled all the power lines down, from the top lines on down," Rosile said. "One of the houses on the street had a blown out electric meter – it was all black and scorched – and a neighbor from another nearby house approached us to tell us he had smoke in his house."
Inside the home, the surging electricity blew a hole through the homeowner's main panel and traveled through the wall, causing scorch marks and bubbling the ceiling.
The firefighters removed part of the wall in the home and extinguished a small fire in the walls of the house.
"I never saw anything like that in 31 years doing this," Rosile said.
Though that was the worst of the storm-related damage, residents in Campbell reported intermittent power outages throughout the morning.
Elsewhere, roads closed for flooding Tuesday night due to heavy rains reopened Wednesday afternoon.
Those roads were State Route 711 southbound to Interstate 680 northbound in Youngstown and state Route 165 between U.S. Route 62 and state Route 46 in Green Township.
As of late Wednesday, First Energy reported 11 customers without power in Columbiana County; 20 in Mahoning County; and 38 in Trumbull County.
More like this from vindy.com