WIND STORM | Outages in the Valley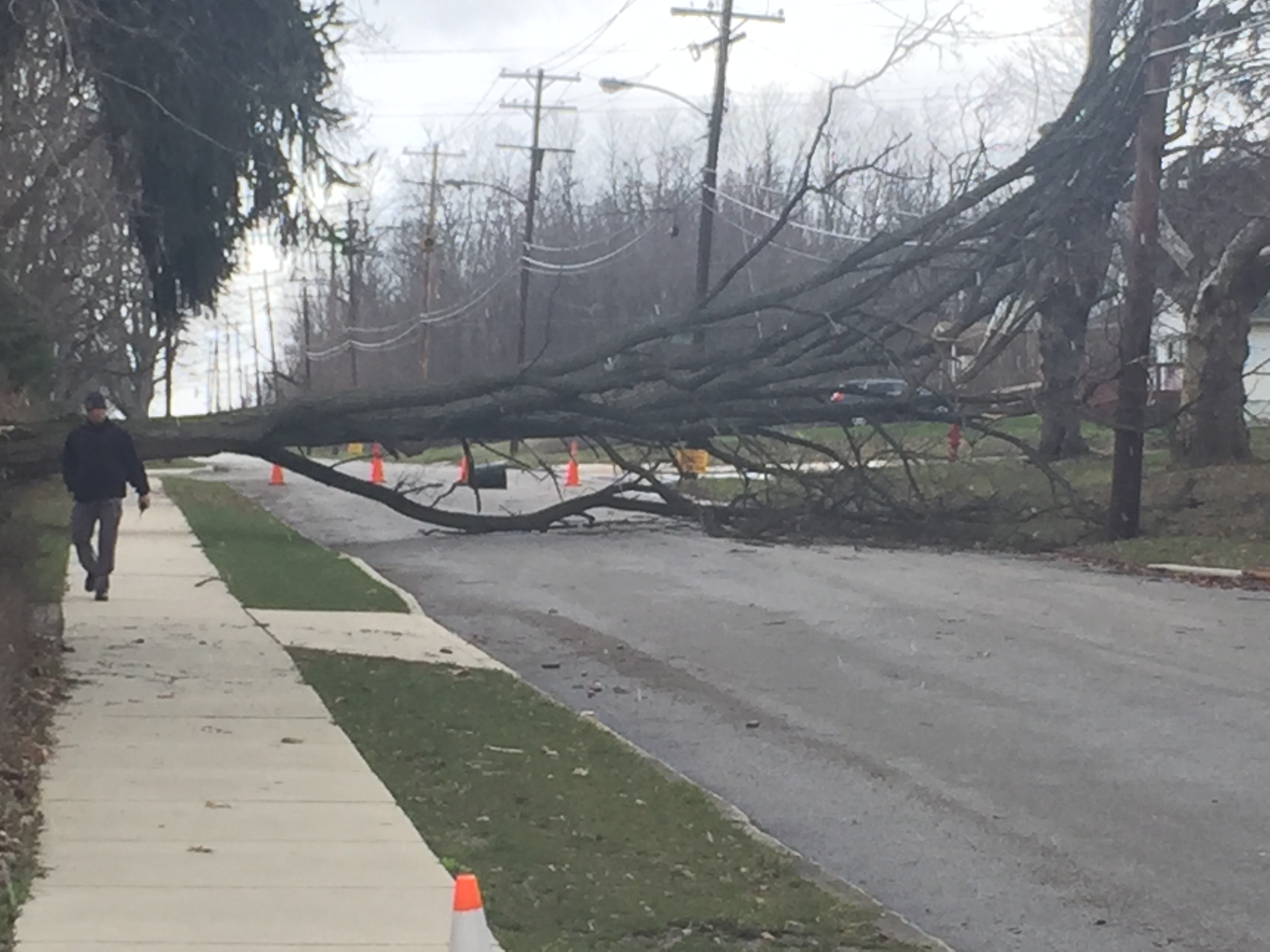 ---
YOUNGSTOWN
Ohio Edison is reporting 2,920 outages in Trumbull and Mahoning counties.
Chris Eck, an Ohio Edison spokesman, said the outages are due to heavy winds.
Mahoning County has 2,789 outages in Austintown, Beaver, Berlin, Boardman, Campbell, Canfield, Green, Jackson, Lowellville, Milton, Springfield and Youngstown.
Trumbull has 131 outages in Bristol, Farmington, Girard, Hubbard, Kinsman, Liberty, Newton Falls/township, Southington, Warren and West Farmington.
The expected time of power restoration is 3:30 p.m., Eck said.
---
CAMPBELL
Campbell City Hall has closed temporarily following power outages due to high winds damaging power lines in the city. 
Mayor Nick Phillips released a statement urging residents to use caution while traveling as power lines have been downed throughout the city and traffic lights are malfunctioning in some locations. 
WARREN
The Bazetta Township Walmart has reopened following a power outage this morning affecting some 1,500 customers in the township.
But one of the most commonly flooded areas — Pine Street in Warren near the former Republic steel mill — has barricades blocking traffic this morning because of high water.
Ohio Edison's website said the Bazetta power outage was the most widespread of several outages that affected Trumbull on Mahoning counties this morning.
---
Elsewhere, strong winds possibly from tornadoes have knocked down utility poles and wires and damaged buildings across parts of Ohio.
Much of western and central Ohio was under tornado warnings at times Tuesday evening, and National Weather Service investigators plan to survey damage today in areas including Grove City just south of Columbus and in rural areas near Springfield and Dayton to determine what caused it.
Several schools including the Grove City high school are closed, and hundreds of people are without power.
Authorities report a barn destroyed in South Charleston in Clark County and significant damage in parts of Greene County.
High waters are reported in the Cincinnati region, where temperatures that reached the high 70s Tuesday are expected to plunge to below freezing late Wednesday.
More like this from vindy.com