White House says Syria mission coming to 'a rapid end'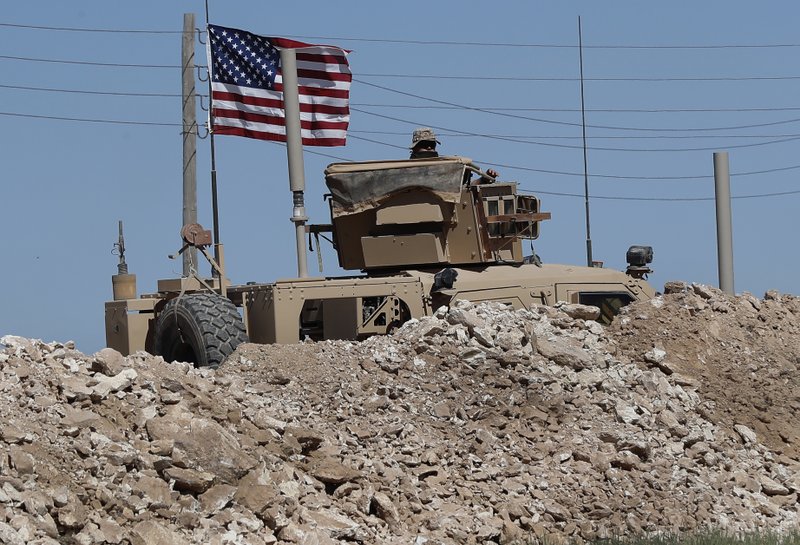 ---
WASHINGTON (AP) — The White House said Wednesday that the U.S. military mission in Syria was coming to "a rapid end" but offered no firm timeline for a withdrawal, even as President Donald Trump has insisted it's time for American troops to return home.
With allies anxious about a hasty U.S. withdrawal, the Trump administration said it would stay in war-torn Syria to finish off the job of defeating the Islamic State group and was committed to eliminating the militants' "small" presence that "our forces have not already eradicated."
But White House press secretary Sarah Sanders suggested that would not be a long-term endeavor, and she described the extremist group that once controlled vast swaths of Syria and Iraq as "almost completely destroyed."
There were clear signs the United States was narrowing its mission in Syria, still in the throes of a long-running civil war, and would focus only on defeating IS and not on the broader task of stabilizing the country and ensuring that the extremists cannot re-emerge.
"We will continue to consult with our allies and friends regarding future plans," Sanders said in a brief written statement. "We expect countries in the region and beyond, plus the United Nations, to work toward peace and ensure" that IS never comes back.
Trump and his national security team are having a contentious debate about the future U.S. role in Syria, where an American-led coalition has been fighting IS since 2014. Roughly 2,000 U.S. troops are currently in Syria.
The president met with top aides Tuesday before telling reporters that he wanted to "get out" and "bring our troops back home." CIA Director Mike Pompeo, who has been nominated to be secretary of state, and other advisers strongly advised Trump against too quick a withdrawal, according to U.S. officials who spoke on condition of anonymity to discuss internal talks.
U.S. officials and foreign governments have been concerned that without a continued American military presence, IS could re-constitute itself or others could fill the void. There are fears, too, that Iran could gain further ground in the country.
Before that meeting, Trump said he expected to decide "very quickly" whether to remove U.S. forces and that their primary mission was to defeat IS. "We've almost completed that task," he said.
More like this from vindy.com