Commissioners rename Girard-McDonald viaduct the "Officer Justin Leo Memorial Bridge"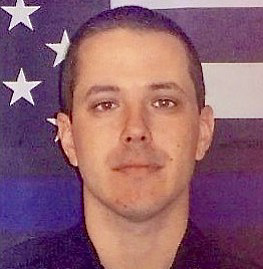 Photo
WARREN
The Trumbull County commissioners on Wednesday approved the renaming of the Girard-McDonald viaduct the "Officer Justin Leo Memorial Bridge" in honor of Justin Leo, the Girard police officer killed in the line of duty.
The commissioners voted 3-0 to approve the renaming following Girard City Council approving the idea at its Feb. 12 meeting.
Leo was killed while responding to a domestic-violence call on Indiana Avenue in the Girard Oct. 21.
The commissioners voted for the renaming at the end of a public hearing where they heard testimony in favor of the idea.
County officials say the county has jurisdiction over the bridge.
More like this from vindy.com