Watkins: Time for brutal killer Charles Lorraine to die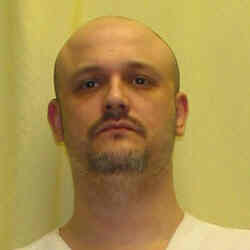 Photo
WARREN
Trumbull County Prosecutor Dennis Watkins has asked the Ohio Supreme Court to issue a death warrant for Charles L. Lorraine, 51, who is on death row for killing an elderly couple, Doris and Raymond Montgomery of Haymaker Avenue Northwest, in 1986.
Lorraine was convicted at trial in late 1986 of all counts and specifications, including aggravated murder and aggravating circumstances of killing while committing aggravated burglary and killing two or more people.
Watkins said Lorraine has exhausted all of his potential state and federal appeals.
Watkins noted that Lorraine has been imprisoned nearly 32 years since his two death sentences were imposed.
"Justice delayed has been justiced denied to the survivors of Doris and Raymond Montgomery," Watkins and Assistant Prosecutor Ashley Musick said in the filing.
More like this from vindy.com