Area events, fundraisers and more that are worth a look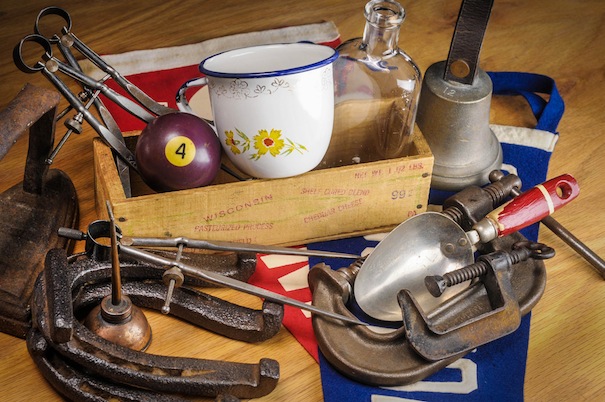 ---
AUCTIONS
St. Joseph Church, 4545 New Road, Austintown, will host is 4th quarter auction at 6 p.m. April 20. Those attending must be 21 and older. Doors open at 6, and the auction begins at 7. Tickets are $10 each and include admission and a bidding paddle. There also will be 50-50 and lottery tree raffles. Tickets may be purchased in advance or at the door. For information or tickets, call 330-792-3751 or 330-792-7907 (evenings only).
St. Joseph The Provider School will host its annual basket and gift auction with buffet dinner at St. Patrick Church Hall, 357 N. Main St., Hubbard on April 21. Doors open at 5:30 p.m. and the dinner begins at 6:30. Menu includes chicken Francaise, penne with meatballs, roast beef, red skin parsley potatoes, honey glazed carrots, salad, bread, dessert, coffee and tea. Cost is $25. Tickets may be purchased at the school office, 1145 Turin St., Youngstown, or by calling 330-259-0353. No tickets will be sold at the door.
St. Nicholas School, 766 Fifth St., Struthers, will host a quarter auction April 14 in the Great Hall. Doors open at 5:15 p.m., and the auction will begin at 6. Cost is $5 per person and will include a bid paddle and a ticket for a chance to win door prizes. There also will be 50-50 and lottery ticket raffles. For reservations or information, contact the school at 330-755-2128 or email cgoss@youngstowndiocese.org. All proceeds from this event will benefit the students.
CLASSES
Nami Mahoning Valley will present its Spring Family To Family course, a free 12-week class for families living with mental illness. It is taught by NAMI-trained individuals who have lived with a person who has serious mental illness. The course offers information about diagnosis, medications, confidentiality, community resources, communication skills for families in crisis and more. The next class begins April 17 at 6 p.m. at First Presbyterian Church, 201 Wick Ave., Youngstown. The course runs every Tuesday through June 26 and fills up quickly. Call 330-9268 or email staff@namimv.org for information or to register.
Salem Public Library, 821 E. State St., will host Getting Crafty class for adults at 6:30 p.m. April 9 in the Quaker Room. The class will make embossed greeting cards and is for beginners and experienced crafters. All materials will be provided. Registration is required and seating is limited. Sign up online at www.salem.lib.oh.us or call 330-332-0042. Gettin' Crafty classes take place the second Monday of each month, are open to the public and free to attend.
FESTIVALS
Simply Slavic will host its 8th annual Simply Slavic festival from noon to midnight June 16 on Federal Plaza East. Organizers are seeking authentically Slavic retail, craft, fine art and food vendors for its marketplace and food tents. There is space for 15 food vendors and 10 marketplace vendors. Applications from new vendors will be accepted after April 10, by calling Dave Slanina, festival vendor coordinator, at 330-509-0754 or emailing at dave@simplyslavic.org. Also, anyone interested in learning the dances, classes will take place from 5:30 to 6:30 p.m. April 16, 23 and 30 at St. George Croatian Center, 3200 Vestal road, Youngstown. Cost is $10 per person or $15 with a partner; or $25 for all three sessions for a single and $40 with a partner. The event is sponsored by the Croatian Fraternal Union of America Lodge 66. Proceeds will support Simply Slavic Festival Scholarship Fund.
FUNDRAISERS
Alchemy Acres Animal Sanctuary will host a spaghetti dinner from 11 a.m. to 6 p.m. Sunday at the Salem Eagles Club, 1884 N. Ellsworth Ave. Tickets may be purchased at the door or in advance at 330-332-4897. The cost is $8 per person, and free to children under 5. Menu includes spaghetti with meatballs, salad or applesauce, Italian bread, coffee, tea or lemonade and a dessert. The event will feature a basket auction, which will include a go cart with a retail value of $1,000. A 50-50 raffle and a bake sale with gourmet items also will be offered. Carryout dinners may be purchased by calling 330-337-8817. Proceeds benefit the animals at Alchemy Acres Animal Sanctuary.
Bedford Trails Golf Course, 713 Bedford Road, Coitsville, will host its annual "Bub" Heldman Memorial Golf Outing on May 26. Proceeds will benefit the Heldman SHS Scholar-Athlete Scholarship. Shotgun start at 8 a.m. with lunch, dinner, golf prizes, raffles and the opportunity to meet the 2018 scholarship winner.
Girard Multi-Generational Center's annual fundraiser "Cars are the Stars 4" will include two special raffles this year. Winners will be announced the day of the show, June 2 (rain date, June 9). Tickets are $5 for each raffle. The first raffle is for a 55-inch 4K UHD TV, and the second is for a $250 Visa gift card sponsored by Windsor House Inc. Winners do not need to be present, and all proceeds will benefit the center. Purchase tickets at the center, 443 Trumbull Ave., from 8:30 a.m. to 4 p.m. Mondays and Fridays and 8:30 a.m. to 4:30 p.m. Tuesdays, Wednesdays and Thursdays. For information, call the center at 330-545-6596.
Help Network of Northeast Ohio will host its annual fundraiser at 7 p.m. April 12 at Packard Music Hall in Warren. Proceeds will benefit Help Network's programs, including 24/7 crisis intervention, suicide prevention and intervention, and helping people with mental health issues and homelessness. Angelo Babbaro will be the guest for "An Evening with Sinatra." Cost is $30 for a floor seat and $50 for a table seat stage-front. Tickets can be purchased at ticketmaster.com; in person at the Packard Music Hall box office; or by calling 800-745-3000.
Northeast Ohio Adoption Services will host "Celebrating 40 Years of Families and Children: An Evening with Dominic Tocco & Brotherhood" at 6 p.m. April 21 at The Lake Club, 1140 Paulin Road, Poland. Emcees for the evening are Ken Carman from 92.3 The Fan in Cleveland and Ali Gator from Froggy 104.3/103.5. The event will feature appetizers, plated dinners, a photo booth, balloon pull, chance and live auctions, music and dancing. Tickets are $100 per person (includes two drink tickets) or $175 per couple (includes four drink tickets). All proceeds will benefit the families and children NOAS serves.
Rich Center for Autism will host its fifth annual Night at the Races fundraising event at 6 p.m. April 14 at the St. Michael Family Life Center, 300 N. Broad St., Canfield. Tickets are $20 and available in advance by calling Mona Bozick at 330-941-1532 or at mbozick@ysu.edu. Tickets also may be purchased online at https://squareup.com/store/the-rich-center-for-autism. Price includes pizza, soda, mixers and water. Race begins at 6:45. For information about programs and services at the Rich Center for Autism, visit richcenter.org.
Springfield Library Capital Campaign Committee will host a "Book Review and Soup & Salad Too" fundraiser at 1 p.m. April 15 at the Poland Library meeting room. Guest speaker will be Christine Ridarsky, Springfield native, historian for the city of Rochester, N.Y., and manager of the local history and geneaolgy division of the Central Library of Rochester. Ridarsky will review the book she co-edited, "Susan B. Anthony and the Struggle for Equal Rights." The event will include a light lunch and basket raffle and 50-50 raffle. Cost is $20 per person, and reservations are required by April 10. To make reservations, make check payable to the Public Library of Youngstown & Mahoning County, Attn: Development Director and write Springfield fundraiser on the memo line and mail to: 305 Wick Ave., Youngstown, OH 44503. For information, call 330-740-6086.
Stambaugh Chorus will host its "Around the World Wine and Beer Tasting Tour" fundraiser from 4 to 6 p.m. April 15 at Barrel 33, 8208 E. Market St., Howland. Food will be available from the menu. The event will include a basket raffle, silent auction and 50-50 drawing. Wines will be available from Ohio, Washington, Oregon, California and Argentina. Beers will be available from Germany, Belgium, Michigan and Ohio. Call Charlotte Floyd at 330-372-1976 with questions.
Stones of Help Inc. will host its second annual Sergeant Wilbur Lee Fish Jr. Sarcoidosis Awareness event May 6 at Mahoning Country Club, 710 E. Liberty St., Girard. Various sponsorship levels are available. For information, call Gwendolyn Fish at 330-506-7299 or email gwendolynfish@hotmail.com.
Tippecanoe Country Club, 5870 Tippecanoe Road, Canfield, will host "Golf Fore Sight ... Keep Your Eye on the Ball," on May 21. There will be a 1 p.m. shotgun start, and proceeds will benefit the Sight for All United Foundation at www.sightforallunited.com.
Valley Autism 5K and Family Fun Walk will take place April 28 at Austintown Township Park, 6000 Kirk Road. Sponsorships are still available. Make checks payable to the Autism Society of Mahoning Valley and mail to: Autism Society of Mahoning Valley, P.O. Box 151, Canfield, OH 44406, email form to walk@autismmv.org or call Robin Suzelis, event chairwoman, at 330-333-9609.
Western Reserve United Methodist Church, 4580 Canfield Road, Canfield, will host a pasta dinner fundraiser to benefit a volunteer-in-mission trip to orphanages in Kiev, Ukraine, from noon to 2 p.m. April 15. Menu includes meatballs, salad, bread, dessert and beverage. Cost is $10 for adults, $7 for children 6 to 12 and free for children under 5. Takeouts available.
Whispering Pines District of the Great Trail Boy Scout Council will host its 13th annual Celebration of Scouting fundraising breakfast April 24 at the Holiday Inn, 7410 South Ave., Boardman. Doors will open at 7 a.m. with breakfast being served at 7:15. The program will begin by 7:45 a.m. Attendees will include area businesses, community leaders and those who believe in the Scouting program. Event speakers are Krish Mohip, CEO of the Youngstown City School District, and Patrick "Pat" Kelly, a Life Scout and eighth-grade honor student from Canfield. Serving as Master of Ceremonies will be Mark Luke.
YSU's Penguin Club and Dana School of Music will present a joint fundraiser, "Live at the Lake," on April 20 at The Lake Club, 1140 Paulin Road, Poland. Cocktails and appetizers will be served at 7 p.m. followed by dinner at 8 and entertainment at 8:30. Cost is $125 per person or $1,000 for a table of 8. To make a reservation or inquire about sponsorship opportunities, contact jdtomsich@ysu.edu or 330-941-3801. Proceeds will benefit the Dana School of Music's Robert E. Bulkley Jazz Scholarship, Tony Leonardi Jazz Ensemble Scholarship, Senator Harry Meshel Jazz Scholarship and the Penguin Club, official booster club of YSU athletics.
YWCA Youngstown and Youngstown Business & Professional Women will host an Equal Pay Day mixer from 5:30 to 8 p.m. April 10 at The Upstairs, 4500 Mahoning Ave. Equal Pay Day is a national awareness day that brings attention to the wage gap between men and women. The event will include a cash bar, a basket auction, 50/50 raffle, appetizers and networking opportunities. The cost is $10. Reservations are not required, but appreciated. To make a reservation or to donate a basket or gift certificate for the basket auction, contact Shira Puncekar at ybpw1@yahoo.com by Friday. All proceeds from this event will benefit YWCA Youngstown's programs for women and families and the Dr. Anne McMahon Scholarship Award, which is awarded each year by the YBPW to a female student pursuing a bachelor's degree at Youngstown State University.
PROGRAMS
Churchill United Methodist Church, 189 Church Hill-Hubbard Road, Liberty, is hosting its "Grief Share" program for all who have suffered a loss. Classes begin at 6 p.m. and take place every Thursday through April 19. The meetings will take place on the second floor of the church's educational building.
Eastern Gateway Community College's IT Club will host a computer clinic from 9 a.m. to 4 p.m. April 14 at Founders Hall on the Jefferson County main campus. This service is open to students, faculty, staff, and the public for diagnosis and repair of both hardware and software problems of Windows 8, 8.1 and 10 computers. Though this service is free, a donation to the IT club is appreciated. Participants should take their computer, charger and any software. The event is first come, first served, and the typical repair can take several hours, so the earlier participants arrive, the better. A 50/50 raffle also will be offered. The winner does not need to be present.
SALES
Helping Hands Closet at Western Reserve United Methodist Church, 4580 Canfield Road, Canfield, has new and gently used clothing for the entire family. Each item is $1 each. Party and mother-of-the-bride dresses are 75 percent off ticket price. All jewelry and white tickets (spring items) are at ticketed prices. Open each Tuesday from 9 a.m. to 1 p.m. The store also will be open from 9 a.m. to 1 p.m. April 14.
Poland Lions Club will host its annual Treasures of the Trunk sale from 9 a.m. to 2 p.m. June 9 at Poland High School's stadium parking lot, corner of state Route 170 and Dobbins Road. Crafters, home goods, furniture, toys, specialty items and garage sale item vendors are needed. There is a limited 100 spaces available. Cost is $15 until May 1 and increases to $20 afterward. For information, call Judy at 330-360-3641 or Lori at 330-506-9511. Proceeds benefit community members in need and a scholarship for a Poland Seminary High School senior.
Trinity Lutheran Church, 78 E. Liberty St., Girard, will host a rummage sale from 9 a.m. to 4 p.m. May 5. The kitchen will serve meatball subs, beverages, snacks, coffee and water. Everything will be half price after noon and $1 per bag from 3 to 4 p.m. For information, call Randy Walters, 330-719-0359, or Pastor Rhonda Gallagher, 330-284-2468.
Trinity United Methodist Church, 2427 Columbiana Road, New Springfield, will host its annual rummage sale from 9 a.m. to 5 p.m. Friday and from 9 a.m. to 2 p.m. Saturday. There will be clothing, household items, trash and treasures and miscellaneous items. Lunch will be available both days featuring homemade vegetable soup that also will be available for purchase by the quart.
SPECIAL EVENTS
Big Brothers Big Sisters of Mahoning Valley Inc. will host its 35th annual Bowl for Kids' Sake Bowlathon from 4 to 7 p.m. April 28 at Camelot Lanes, 628 Boardman-Canfield Road, Boardman. Anyone interested in participating can secure a team of six people and collect pledges from relatives, co-workers, friends and sponsors. Bowling and shoes are free. Anyone with more than $75 in pledges will receive a T-shirt, and be eligible for door prizes. For information, call 330-545-0002 or email bbbsmv@yahoo.com.
Salem Historical Society is now accepting reservations for the 48th annual Founders' Day celebration. This event is open to the public and will take place April 24 at Bone Shakers, 546 E. Pershing St. Doors open at 5 p.m., and dinner will be served at 6. Participants will have a choice of baked chicken or cod as the main entree. Tickets are $25. A special feature of the evening will be the acknowledgment of the three newly chosen 2018 Citizens of Honor. Selected for their significant contribution to the city of Salem are Russell C. Loudon, JeanAlice Fehr, and Dr. Elizabeth Grisell. The event also will feature a pick-a-prize auction, which includes gift certificates from area businesses. Early reservations are encouraged and will be accepted through April 17 by calling the society's reservation line at 330-337-6733 or visiting salemhistoricalsociety.org. For general questions, call the society 330-337-8514.
Sutliff Museum is exhibiting a collection of teapots that features ceramic and stoneware teapots collected from all over the world, including Taiwan and Japan. This exhibit is open through April. The museum is on the second floor of the Warren Trumbull County Library, 444 Mahoning Ave. Admission is free, and hours are 3 to 6 p.m. Wednesdays and Thursdays and 1 to 4 p.m. Fridays and Saturdays. For information, visit www.sutliffmuseum.org, call 330-395-6575 or visit it on Facebook or Twitter.
TRIPS AND TOURS
Pink Ribbon Golf Club Classic 2018 committee is sponsoring a bus trip to Seneca Allegheny Casino on April 14. All proceeds will benefit the American Cancer Society. The bus will leave from Fab Tours & Travel, 3681 Connecticut Ave., Youngstown, at 8 a.m. and will depart Seneca at 5 p.m. Cost is $40 per person, and each player will receive $25 in play and a $5 food coupon. Photo ID must be available. Send registration and check to: Pink Ribbon Golf Classic, c/o Nancy Felton, American Cancer Society, 525 N. Broad St., Canfield, OH 44406.
Trumbull County Travel Club will host a trip to Oklahoma City and Branson, Mo. with stops in St. Louis and Casey, Ill. The motor coach is scheduled for departure from Howland on April 16 and will return April 22. Members will visit Oklahoma City with a tour of the Oklahoma City National Memorial, historic Bricktown, the Cowboy Museum and shopping in the stockyard area. The trip also will feature three days in Branson with three shows and tickets to the Titanic Exhibit before departing for the St. Louis Gateway Arch and Casey, Ill. A summer mini-vacation to the Finger Lakes Region will take place in June, and in October, a "Fall Scenic Tour" is planned to Boston, Cape Cod and Southern New England. Membership in the Trumbull County Travel Club is available to anyone 21 and older who has a desire to see new places, meet new friends and travel in a safe environment. For information, call the secretary at 330-856-5398.
VFW Post 3538 Auxiliary will host a casino bus trip to Presque Isle on April 20. Bus will leave the post home, 157 Lowellville Road, Stuthers, at 8:30 a.m., with free doughnuts and coffee available at 8. Cost is $35 per person, and patrons will receive $30 in free play. Return trip will depart the casino at 3:45 p.m. Anyone interested must have a valid ID and a players card numbers, if available. For information and tickets, call Judy at 330-755-2701.
A calendar of activities to which the public is invited is published Monday. Please submit information to the Society Department by noon Thursday.
More like this from vindy.com