Boardman seventh-grader brings awareness to life-changing disease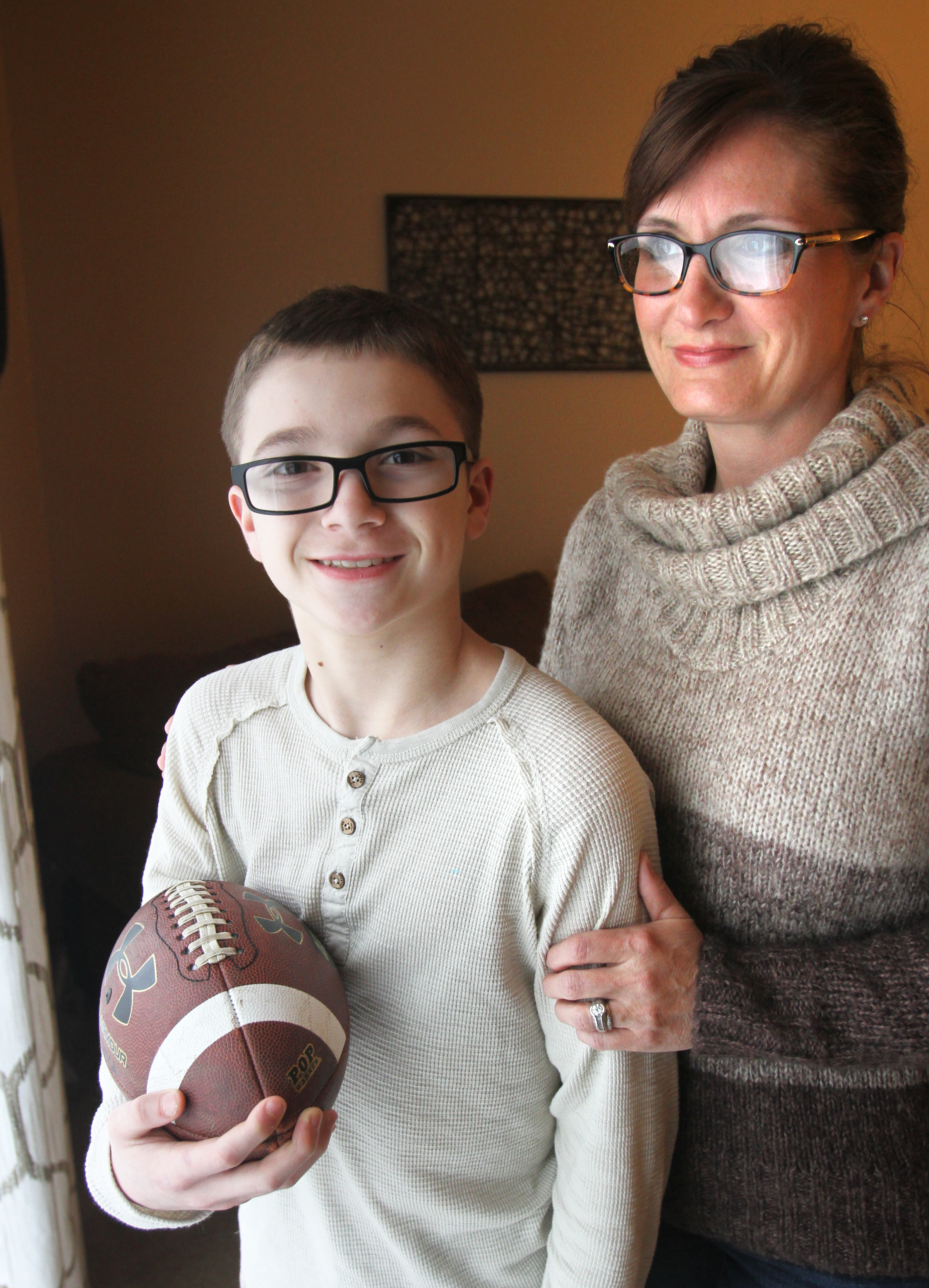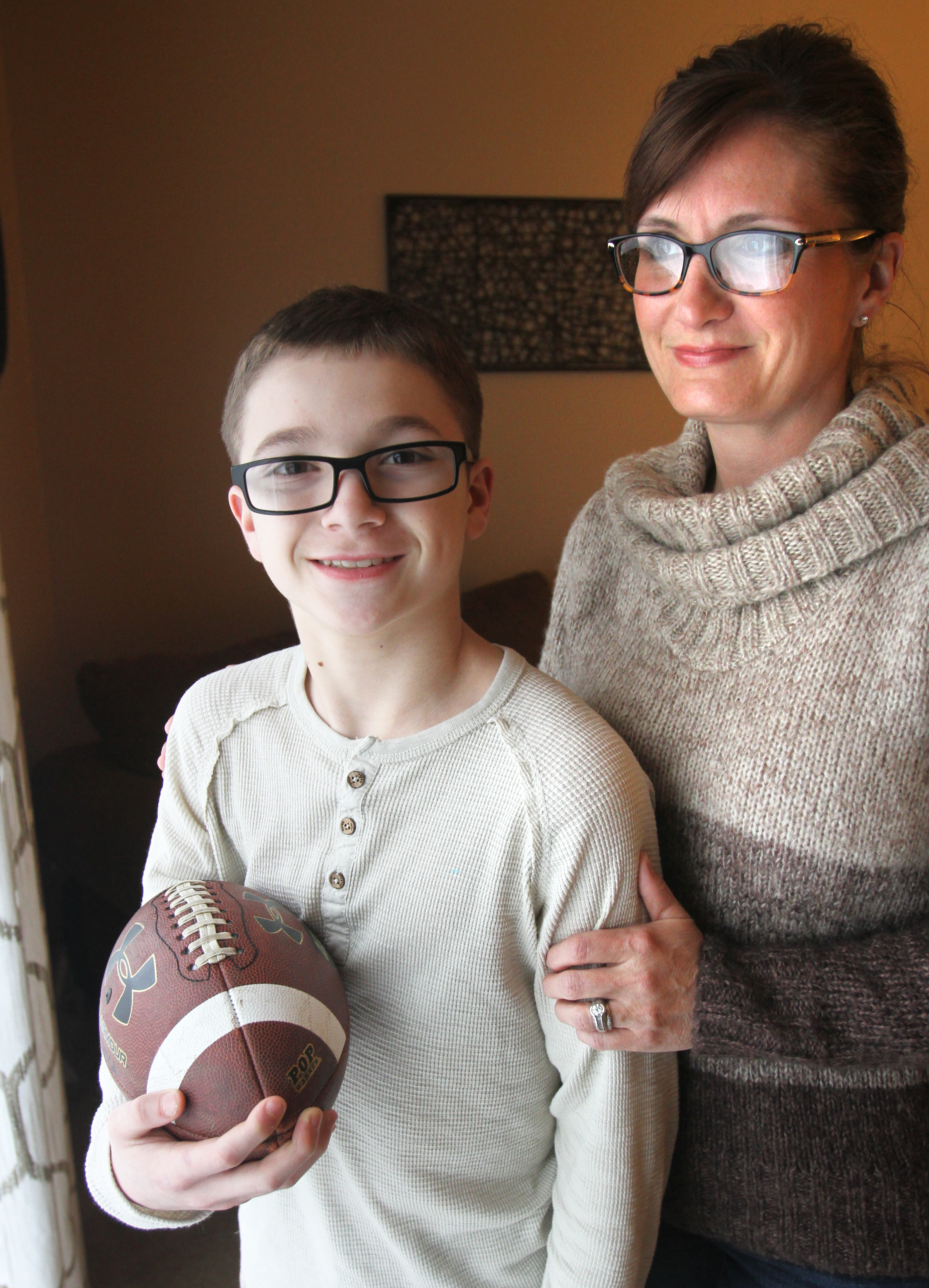 ---
BOARDMAN
Two years ago, the symptoms struck out of the blue. Peyton Switka, now 13, experienced abdominal pain, weight loss, frequent restroom trips and other debilitating signs that eventually pointed to a diagnosis of ulcerative colitis, a chronic, inflammatory bowel disease.
Although Peyton now is on a treatment regimen that is working well for him, takes his medication as prescribed and follows a strict diet, the disease continues to disrupt the seventh-grader's life.
It's "tough," he said. "During the flare-ups, I just stay at home."
Despite the challenges brought on by his condition, Peyton remains upbeat.
Now, he and his family – his mother, Shannon, father, Ben, and 11-year-old brother, Max – hope to raise awareness about the disease.
They invite community members to attend the Pro Football Draft Gala, an event that will raise money and awareness for the Crohn's and Colitis Foundation of America, a national nonprofit dedicated to finding cures for the diseases and improving the lives of those who live with them.
The event will take place at 7 p.m. April 26 at Mr. Anthony's Banquet Center on South Avenue. Tickets, which should be purchased by April 12 and cost $40, are available online. For information, visit draftgala.eventbrite.com.
The first day of the NFL's annual three-day draft is April 26 at AT&T Stadium in Arlington, Texas, home of the Dallas Cowboys.
The event is being organized by Vincent Peyko, a clinical pharmacy specialist who works in emergency medicine at St. Elizabeth Boardman Hospital. Peyko, who used to be a neighbor of the Switka's, wanted to do something to help.
Peyko said Crohn's and colitis are diseases he sees every day in his line of work, but which often aren't talked about openly. Although raising money is important, raising awareness is his primary goal, he said.
"It's a disease that goes under the radar at times," he said. "It's just something that needs more awareness."
He pointed out both diseases have significant effect on patients' every day lives. They can lead to 10 to 20 bowel movements per day, for example. When flare-ups occur, the disruptions are greater.
Shannon said Peyton's condition has caused him to miss out on playing sports and other experiences. He also has been hospitalized numerous times. He now receives infusions every six weeks that help keep him in remission, but eventually that treatment will no longer work.
He also takes daily medications and has to avoid many types of food, including sugary, high-fiber or dairy-heavy foods, to name a few.
Shannon said she wants others going through a similar experience to know there is support available.
"There are a lot of people that have this. There is a support group out there," she said. "It's very important to talk about it."
She recommends the resources available on the foundation's website, www.crohnscolitisfoundation.org.
Peyton's advice is simple: "Be positive."
More like this from vindy.com