Mom is charged with child endangerment after son had brain bleeding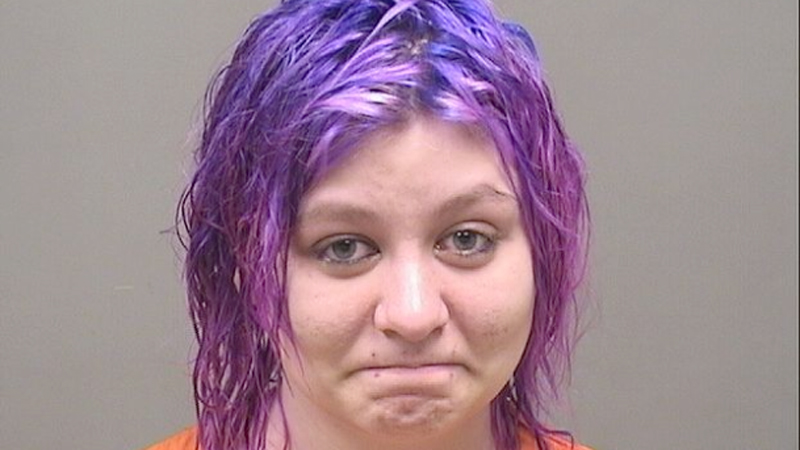 ---
By SAMANTHA PHILLIPS
sphillips@vindy.com
AUSTINTOWN
Anita Hahn, 21, of Austintown, is charged with child endangerment after her 2-month-old son was found to have brain bleeding and skull fractures on both sides of the head on Feb. 7, 2017, according to a police report.
In addition to the head injuries, the baby also had minor injuries to the left ear, shoulder, bicep, forearm and the right hand, the report said.
Hahn was arrested on a warrant Saturday night in the 1000 block of Tibbetts Wick Road following a child abuse investigation. A Brookfield officer held her in custody until Austintown police arrived.
Jennifer Collar, Mahoning County Children's Services public information officer, said the baby is now with a relative.
In February 2017, Hahn brought the baby to the Akron Children's Hospital in Boardman for a second opinion after seeking care and being sent home early that morning from St. Elizabeth Boardman Hospital.
The woman told police at male companion at the time woke her up at 4 a.m. because the baby was crying and his head was swollen, The Vindicator reported at the time.
A social worker at ACH then contacted police who began the investigation.
Hahn was arraigned in the Mahoning County Court at 1 p.m. Monday and bond was set at $8,000.
The report did not state why Hahn was charged after the investigation or if any charges were filed against her male companion.
The detective handling the case wasn't available for comment on Monday afternoon.
Collar said anyone who notices burns, bruises, black eyes or other suspicious injuries can anonymously contact Children's Services at 330-941-8888 or law enforcement to investigate. Other physical signs to look out for are malnourishment, unkept or dirty appearance, and inadequate dental or medical care.
Behavioral red flags may be less noticeable. Collar said people should be aware that a child who appears to be depressed, constantly anxious or withdrawn may be suffering from abuse. A child having a sudden behavior change, such as becoming aggressive and disruptive, is another sign of a potential issue.
Teachers may notice a change in a child's sleeping habits, grades and mood if a child is being abused. April is National Child Abuse and Neglect Prevention month, Collar added.
"It's an important reminder that our community needs to remain vigilant and report suspected child abuse and neglect when they see it or suspect it. Your report may save a child's life," she said.
More like this from vindy.com