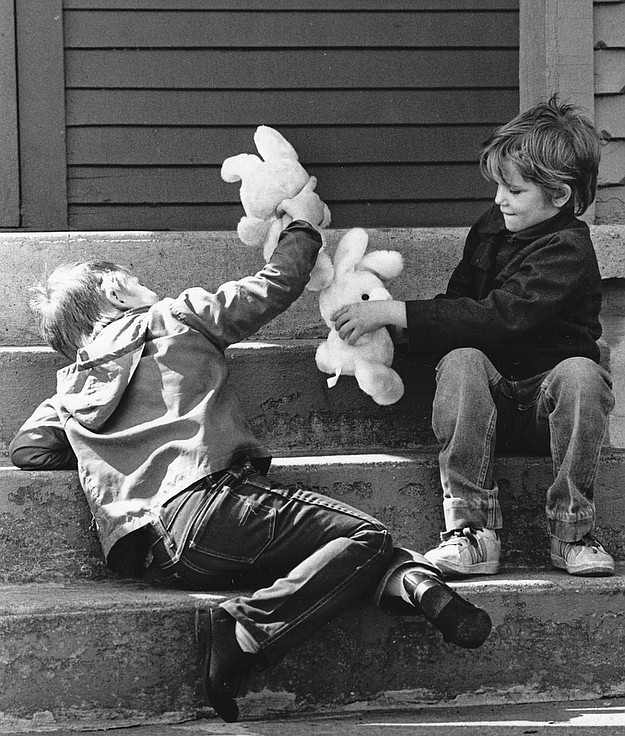 ---
Today is Easter, April 1, the 91st day of 2018. There are 274 days left in the year. This also is April Fool's Day.
ASSOCIATED PRESS
On this date in:
1789: The U.S. House of Representatives has its first meeting in New York.
1865: In the Civil War, Union forces route Confederate soldiers in the Battle of Five Forks in Virginia.
1918: Britain's Royal Air Force comes into being toward the end of World War I as the Royal Flying Corps and the Royal Naval Air Service are merged into a single, independent entity.
1933: Nazi Germany stages a daylong national boycott of Jewish-owned businesses.
1945: American forces launch the amphibious invasion of Okinawa during World War II.
1972: The first Major League Baseball players' strike begins; it would last 12 days.
1984: Recording star Marvin Gaye is shot to death by his father, Marvin Gay Sr., in Los Angeles, the day before his 45th birthday.
2003: American troops enter a hospital in Nasiriyah, Iraq, and rescue Army Pfc. Jessica Lynch.
VINDICATOR FILES
1993: A Campbell man, 38, is arrested by the FBI for making a false claim that meat at two local supermarkets had been tainted. Though police are convinced the call was a hoax, the meat has been destroyed and the caller faces up to five years in prison .
Florence Daggett of Youngstown wins The Vindicator's "Pick the Oscars" contest predicting the winners in all seven top Oscar categories.
Vinnie Testeverde, who never got close to the Super Bowl with the Tampa Bay Buccaneers, hopes to reach that goal with the Cleveland Browns, serving as backup quarterback to Bernie Kosar.
The Clinton administration issues a 275-page report accusing 44 nations of having trade barriers against U.S. products, with Japan, the European Union and China being the top three, in that order.
1978: After seven weeks of testimony, the jury in the murder trial of John Tidwell deliberates for 17 hours before declaring itself gridlocked. Tidwell, who was charged with the murders of C. Walter Holmquist and his wife Dorothy, will be extradited to California, where he faces trial on another murder.
The Youngstown Park and Recreation Commission will cut the swimming pool season and may close some playgrounds completely unless city council increases the budget to pay summer workers.
Portage County Judge Joseph Kainrad dismisses contempt of court charges against Mr. and Mrs. Martin Scheuer of Boardman, who were arrested for protesting on the campus of Kent State University, where their daughter, Sandra, was shot dead by Ohio National Guardsmen in 1970.
1968: Lightning critically burns a Struthers youth, Ralph Nunez, who was struck while fishing at Lake Hamilton.
The fifth suspicious fire in the State Street section of Niles in 18 days causes an estimated $1,500 in damage to the vacant Commercial Hotel.
Lawrence M. Stewart of Warner Road, well known Hubbard furniture dealer, dies of a heart attack.
1943: Striking employees of the Youngstown Sheet & Tube Co. Campbell Works return to their jobs after a 40-hour wildcat strike over a bonus adjustment.
The fight over rights to leases for the Palace Theater turns into a four-way court battle with 12 attorneys participating – the greatest array of legal talent on one case since the Youngstown Sheet & Tube-Bethlehem Steel merger fight in 1930.
The YMCA Canteen Committee in charge of caring for and entertaining soldiers at the USO Center needs 150 men to help.
More like this from vindy.com