Summary of recent criminal activity in Poland and Boardman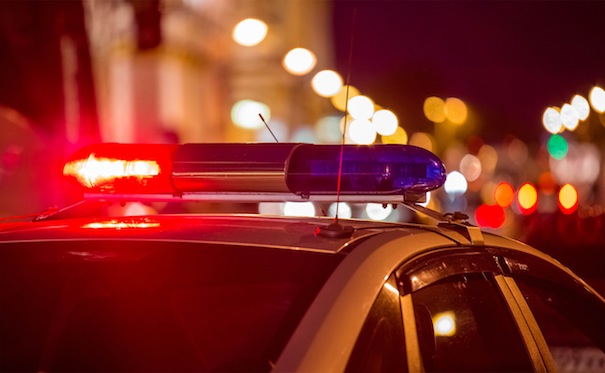 ---
A summary of recent criminal activity in Poland and Boardman townships:
POLAND
March 27
Identity fraud: An Indian Run Trail woman learned that her personal information had been compromised.
March 28
Theft: A New Castle Road man reported an $85 digital device stolen.
Trespassing: Someone reportedly trespassed on a piece of property in the 6500 block of Center Road.
BOARDMAN
March 24
Arrest: A traffic stop on West Midlothian Boulevard led to the arrest of Cierra M.D. Grubbs, 28, of Brooklyn Avenue, Youngstown, who was wanted on a Weathersfield Township warrant charging failure to appear in court.
Theft: A 14-year-old Youngstown girl was accused of stealing about $46 worth of cellphone accessories from Walmart, 1300 Doral Drive.
Theft: Jessica L. Dickerson, 30, and Vivian L. Stanley, 59, both of East Judson Avenue, Youngstown, were charged in the theft of about $266 worth of clothing from Kohl's, 383 Boardman-Poland Road.
Domestic violence: Warren police handed to township authorities Malcom A. Carter of Alameda Avenue, Youngstown, who was charged with the crime after a situation in Southern Park Mall in which a woman alleged Carter, 24, had struck her from behind while she was in a nail salon, then wrestled with the accuser before security personnel broke up the fight.
Theft: Three Youngstown boys, one age 12 and two age 14, were accused of taking a prepaid cellphone from Walmart.
March 25
Arrest: Police responded to a report of a vehicle stuck on a set of railroad tracks near Southern Boulevard and Maple Avenue, where they charged Cuong V. Dang, 45, of Westlake with operating a vehicle impaired and leaving the scene of an accident. Dang declined to submit to a breath test, a report showed.
Aggravated menacing: A Hillman Way woman alleged a neighbor threatened to have a family member of his shoot her after she reportedly had confronted several juveniles who were smoking in a laundry room.
Theft: A worker with a store in Shops at Boardman Park realized his car's catalytic converter had been cut then stolen.
Drugs: A traffic stop on Market Street resulted in a drug-abuse charge against Lamar M. Stanley of Market, Boardman, when, authorities alleged, he had a bag containing pills determined to be Tramadol, a narcotic usually used to treat moderate to severe pain. Stanley, 29, also was cited on a charge of having two bags of suspected marijuana in a backpack.
Drugs: Luke W. Hawthorne, 30, of Pittsburgh, and Jonathan D. Glaze, 33, of Monroeville, Pa., faced several drug charges after officers had responded to a possible shoplifting situation at Kohl's. Found were five pills commonly used to treat depression, as well as used syringes, a digital scale and a bag with suspected drug residue, a report stated.
Theft: Police were dispatched to the Trumbull County jail to pick up Julie A. Crenshaw, 29, of Irene Avenue, Warren, who was charged with stealing $394 worth of property Oct. 5, 2017, from Dick's Sporting Goods, 550 Boardman-Poland Road.
March 26
Arrest: Andrew J. Garver, 31, of Cook Avenue, Boardman, was charged with domestic violence, interference with custody of a child, disrupting public services and child endangering when a woman alleged that after a heated argument, Garver fled on foot with their 5-month-old daughter, who was wearing no coat, hat or shoes in temperatures in the mid- to high 20s. Earlier, Garver had grabbed, pushed down and choked the accuser, she further alleged.
Drug paraphernalia: Officers on West Midlothian Boulevard pulled over then charged Melissa N. Grier, 39, with possessing drug paraphernalia. Grier, of East Lucius Avenue, Youngstown, had two bags with suspected cocaine residue, two cut straws common in drug use and a razor blade with suspected cocaine residue, police alleged.
Stolen property: A Struthers man told police he learned that his stolen $800 iPhone was being sold at a Southern Park Mall automated teller machine.
Fraud: A worker for Kohl's reported two men in their 20s or early 30s used fraudulent credit cards to buy $4,650 worth of merchandise and gift cards.
Theft: A Glenwood Avenue woman discovered $5 and two checks missing from her vehicle.
Theft: A woman reportedly stole a $43 Cleveland Indians T-shirt from Touchdown Gifts in Southern Park Mall.
Possible theft: A man told officers he went to a Market Street convenience store to cash a $50 money order a family member had wired him, only to have a machine malfunction and ruin a receipt, which, among other things, led him to believe someone in the business may have stolen the money.
Theft: An Appleridge Circle woman reported $2,800 worth of jewelry had been removed from a safe in her apartment.
Identity theft: An Eagle Trace Drive woman discovered a negative balance to her bank account, evidently after someone had removed $1,750 from it.
Theft: A woman in her 40s reportedly left Lens Crafters, 265 Boardman-Canfield Road, without paying for two frames worth a total of $510.
Theft: A man noticed a $110 cellphone missing from a stand in his South Avenue apartment.
March 27
Arrest: Authorities at Boardman Area Court on Market Street booked Albert C. Hay, 42, of Jaguar Drive, Boardman, on charges of failing to comply with police, obstructing official business and resisting arrest, related to a March 23 incident in which officers investigated a vehicle stopped suspiciously on Prestwick Drive. Hay refused to get out of the car during about 25 minutes of negotiations, then drove through and did minor damage to two nearby yards as he fled into Youngstown, a report stated.
Bad check: Officers at a Market Street motel took into custody Glenn S. Johnston, 52, of Market, Boardman, who was wanted on one felony count each of passing a bad check and criminal simulation. Johnston was accused of depositing a $9,850 check at Farmers National Bank, 102 W. Western Reserve Road, on which was another person's name. About $5,850 of the amount was recovered, a police report stated.
Attempted theft: A patient reportedly tried to steal a $700 knee brace from a Boardman-Canfield Road pain clinic.
Menacing: A South Avenue woman alleged a friend had threatened her with physical harm during an argument.
Menacing: A Valley View Drive woman told police an irate caller made an implied threat against her after claiming the accuser's daughter had kicked the caller's dog. The caller also threatened another family member, she further reported.
Forgery: Authorities booked Justin J. Harrison, 30, of Carlisle, Pa., on one felony count each of receiving stolen property and forgery, related to a March 4 incident in which two Washington Boulevard residents discovered their vehicles had been entered and two checkbooks were missing.
Burglary: Joseph E. Grove, 31, of East Auburndale Avenue, Youngstown, was picked up on a burglary warrant after a March 20 break-in at a Cascade Drive residence, from which an estimated $8,595 worth of money, jewelry and other items was stolen.
Unauthorized use of a vehicle: A South Avenue woman said her former boyfriend took her 2009 Saturn Vue without permission.
Drugs: A traffic stop near West Boulevard and U.S. Route 224 resulted in a felony drug-abuse charge against Gerold L. Helscel Jr., 58, of Grandview Boulevard, Canfield, when, police alleged, a torn piece of a bag in his car contained suspected crack cocaine.
March 28
Arrest: Authorities responded to a possible domestic situation at a Tiffany Boulevard motel, then arrested La'Carra A. Peterson, 32, of Manhattan Avenue, Youngstown, on a felony parole-violation charge.
Arrest: Police in the 4700 block of South Avenue took into custody Alfredo N. Ortiz Jr., 42, of Cook Avenue, Boardman, who was wanted on two warrants. He also faced a criminal-trespassing charge after a woman alleged Ortiz had tried to enter her nearby apartment.
Attempted theft: A Canfield man saw that someone had rummaged through his vehicle while he was at his mother's Truesdale Road home.
Citation: While dealing with a vehicular crash on Walker Mill Road, officers cited Rick J. Smith, 46, on charges of operating a vehicle impaired and having an open container of alcohol in a motor vehicle. Smith, of New Castle Road, Lowellville, registered a 0.14 blood-alcohol content, which exceeds Ohio's 0.08 legal intoxication limit, a report showed.
Criminal mischief: A Lockwood Boulevard resident noticed someone had apparently deliberately placed 20 screws on his driveway.
Assault: A resident in a South Avenue long-term care facility alleged a visitor tossed a bag of clothing, striking the accuser's right eye, during an argument related to money.
Misuse of a credit card: A woman who was shopping at a Boardman-Poland Road store learned that her credit card had been used to make two fraudulent purchases in Pennsylvania that came to about $833.
Possible breaking and entering: A Risher Road woman told officers she thought someone may have been in her garage after having heard a door slam shut.
Theft: A Homestead Drive man reported a $468 lawn statue had been removed from his yard.
Theft by deception: An accountant with a McClurg Road business told authorities he had made a $19,569 wire transfer to another account, but, after receiving an email from a bank, found out the intended recipient never received the funds.
Criminal mischief: An Oakridge Drive man said three orange driveway markers and a traffic cone had been placed in his front yard without permission.
March 29
Theft: Officers responded to a 911 hang-up call that originated from a Shields Road apartment, where they took into custody Timothy W. Macovitz, 30, of Shields Road, Boardman, who was wanted on a theft charge. Macovitz was accused of stealing a $40 breast pump from Walmart.
More like this from vindy.com