Howland junior says Alabama 'space camp' reinforced his love of aviation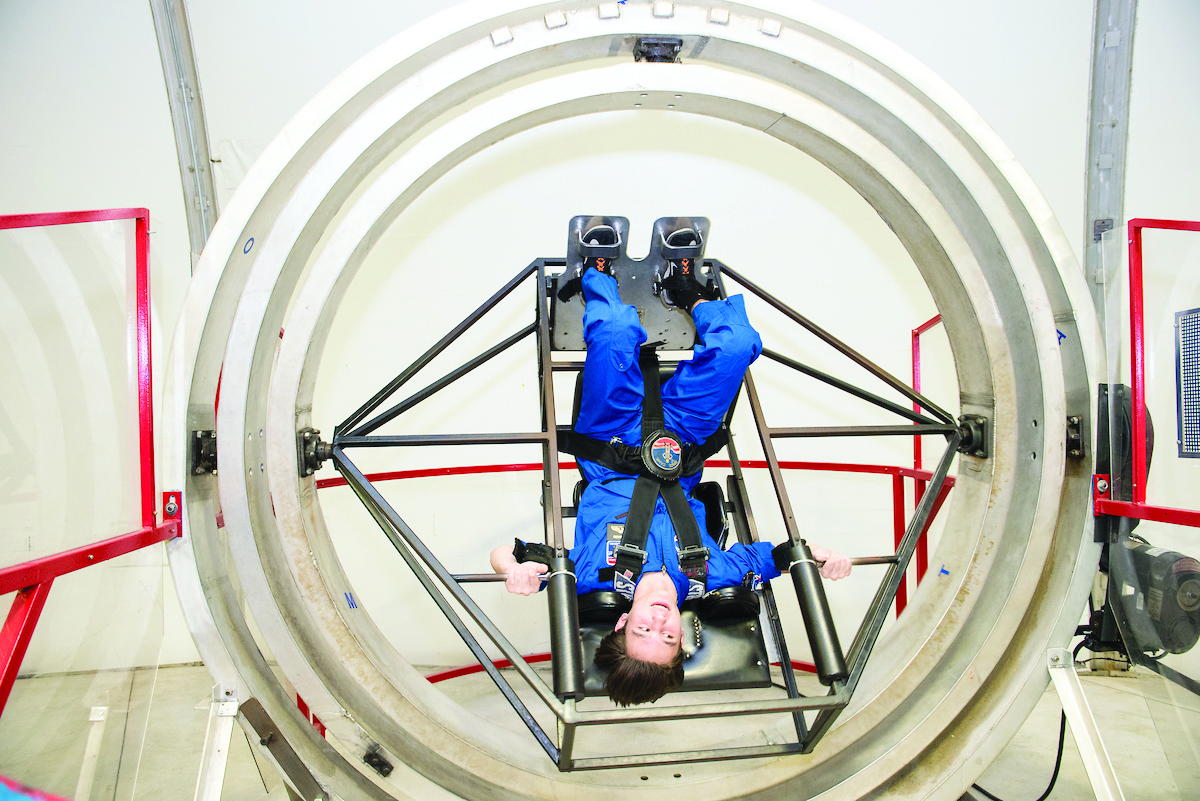 ---
By Ed Runyan
HOWLAND
For Howland High School junior Michael Schaefer, who grew up loving science, rockets and space travel, this year's space camp at the U.S. Space and Rocket center in Huntsville, Ala., fit him like his hand in a space glove.
Michael was one of 325 students from 35 countries and 25 U.S. states and territories selected to participate a month ago in one of two weeklong Honeywell Leadership Challenge academies. The students have to be the son or daughter of a Honeywell employee. Michael is the son of Chris and Maria Schaefer.
The camp encourages young people in the STEM fields – science, technology, engineering and math – by exposing them to simulated astronaut training sessions, space shuttle missions and a moonwalk. Michael spoke with NASA scientists and learned the science behind space missions, he said.
The campers were placed in a centrifuge, which spun each one around in every direction to simulate weightlessness and the phenomena of not knowing what direction is up.
"I was spun for about 90 seconds in all directions that you can think of – upside down, northeast, northwest. It was amazing. In space there is no right way up, so in space you lose your sense of balance, your sense of bearing. It trains your body in order to be in space," he said.
But the camp also emphasizes leadership skills and team-building challenges while designing, building and testing model rockets.
Little did Michael realize he would be thrown into a leadership exercise involving a natural disaster.
The organizers created a mock-tornado exercise, telling them that a tornado had just hit a mall in Huntsville. Each camper was placed on one of four squads – search and rescue, medical, logistics and incident-command.
"They said here's the incident. Here's what you're supposed to do. Now go ahead and do it in an hour," he said.
Michael, who was captain of the logistics squad, said the task seemed like a good fit for him.
After the exercise, one of the adult leaders said the logistics squad had done its task so well, he had to "come up with a completely random scenario in which a helicopter crashed into the mall to try and throw us off our game," he said. "She was absolutely surprised with how well we were able to coordinate with one another."
The internatational aspect of the camp was also extraordinary, he said.
"I meet kids from all over the world. I have a best friend who is French that I met," Michael said. "I met kids from South Africa, Belgium, Switzerland. I got to hear their views on America, which were amazingly eye opening."
Michael says when he was small, he wanted to be an astronaut, firefighter or the president.
"I didn't find any books on being president or being a firefighter, but my parents bought me books on space and on astronautics and aeronautics," he said.
"In fact, at school, I was known as the kid who would read a book called the "Atlas of the Universe" – just because I loved space so much," he said. He was in third grade when he received the atlas.
Michael says some of the coolest things he got to do while at the camp were space simulations.
"I loved them. I already had wanted to go to the Air Force Academy to study engineering or physics, but now I'm thinking I want to go to the Naval Academy and be a pilot because it was so amazing to just do the simulations," he said.
At the end, he was awarded the Power of Being Connected Award for outstanding excellence throughout the week.
More like this from vindy.com