Season three of the Youngstown Flea will begin this month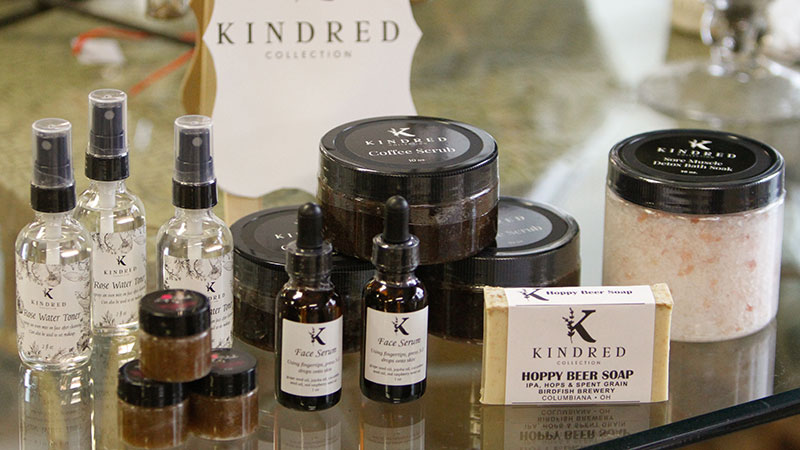 ---
By Kalea Hall
YOUNGSTOWN
A dream can begin in a parking lot.
That's what Derrick McDowell believed and that's the message he conveyed to his children when he started the Youngstown Flea in the Covelli Centre parking lot in 2016.
The flea provides a market for makers, a place for the community to gather and an opportunity for entrepreneurs to both teach and learn.
It has done this since its inception and will continue to do so when season three of the Youngstown Flea kicks off April 21.
"I wanted to build a community within a community. I love Youngstown," McDowell said. "I noticed we don't often gather. The identity of this community has been about entrepreneurship. We don't talk about the identity of the community with entrepreneurs. That, to me, should be celebrated."
The flea celebrates local entrepreneurs by showcasing them. For the flea veterans, the beginnings of the flea focused a lot on educating the customers on what the flea really is about and how the products sold here are different from what can be found at any store.
"I knew there would be a learning curve for our customers," said Melissa Kimpel, of Columbiana, owner of Kindred Collection, a skin-care company. "I feel like after season one everything kind of fell into place."
The flea has put Kimpel's face serums, masks, bath bombs and body scrubs made with natural ingredients in front of new customers where she could explain her products.
"I would have people come who would not buy right away," she said. "They didn't see the value right away. I was patient, and we just talked. Eventually they stated buying. From then on they were just loyal customers."
Kimpel will be back at the flea for season three with her skin-care products, and she will continue to teach the free Yoga at The Flea.
"He's created a community," Kimpel said of McDowell. "He's educated the community on the value of hand-created products."
Cassondra Ohlin, owner of North Lima shop Vintage VanBlair Antiques & Oddities, will also be at season three of the flea.
Ohlin, who makes terrariums mostly but also some jewelry, joined the flea halfway through last season and since then her business has increased.
"I think it has helped changed the mentality of the area," Ohlin said. "It's bringing culture."
The flea is still accepting applications from potential vendors, but McDowell is selective in what vendors he picks.
"The growth is not in the numbers of makers," McDowell said. "We want to put our best foot forward with the quality of makers."
The future of the flea is limitless to McDowell especially because of future projects on the horizon for the city with the DoubleTree by Hilton hotel opening in downtown in May and the amphitheater coming in spring 2019.
"The flea is really right in the middle and heart of that," McDowell said. "We just need to imagine what will happen when that happens."
More like this from vindy.com