Valley breaks three high temperature records in Sept.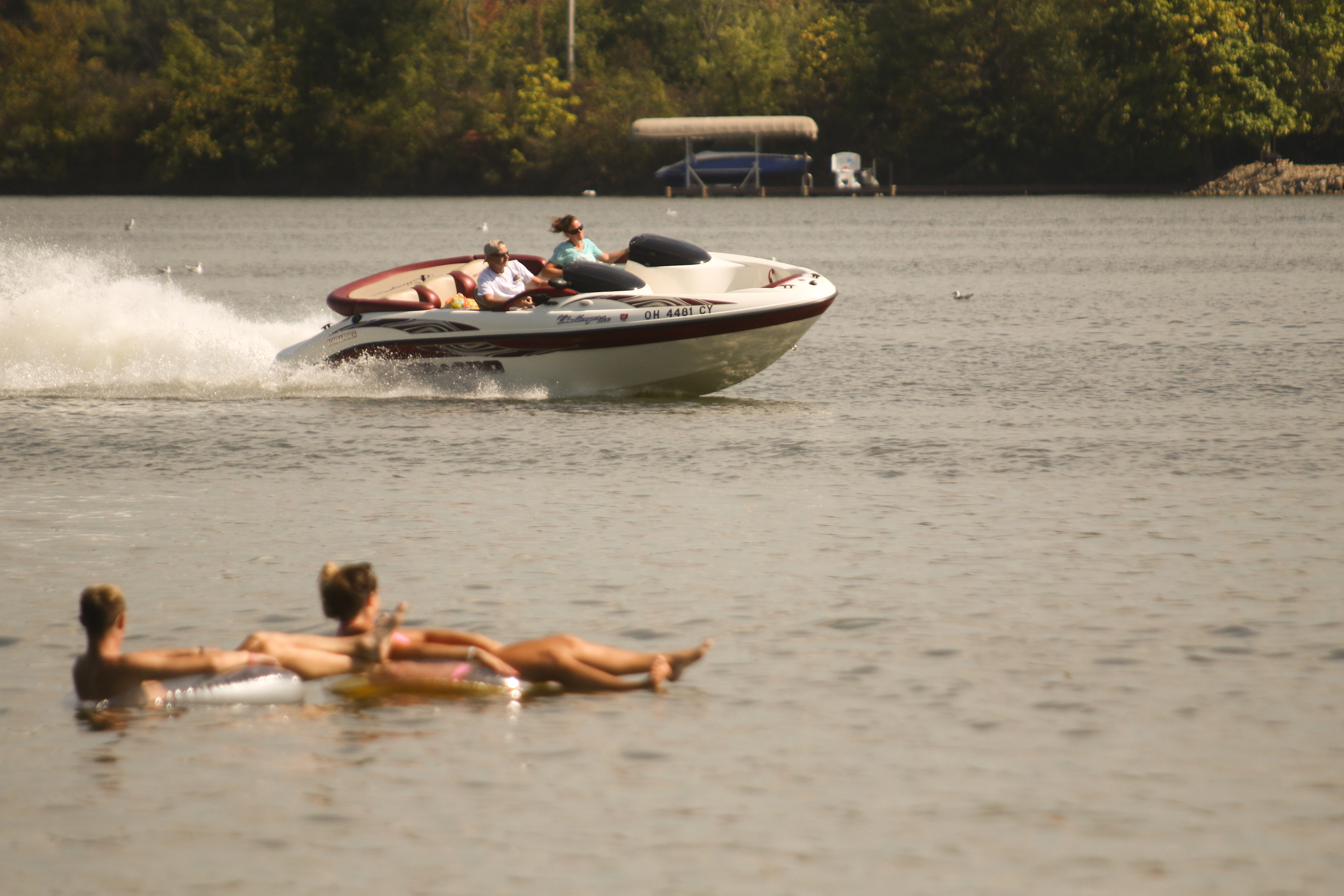 ---
YOUNGSTOWN
While the average temperature during the first 11 days of September was lower than normal, the Mahoning Valley was unusually warm the rest of the month.
The area broke three daily high temperature records and tied another day.
"It was really cool to start the month with only one day above the average temperature during the first 11 days of the month," said Andrew DiPaolo, meteorologist with 21 WFMJ-TV, The Vindicator's broadcast partner. "Between Sept. 12 to the 28, we had only one day at the average temperature and the rest above it. It was the tale of two halves of September when it came to weather."
The area hit record highs for days on Sept. 23 at 89 degrees, Sept. 26 at 90 and Sept. 27 also at 90 degrees. The Valley also matched the record high temperature on Sept. 24 of 91 degrees – which was the highest temperature of the month.
"We normally don't hit 90 in September at all, but for it to hit the 90s that late in the month is abnormal," DiPaolo said. "We had five days this year where we hit at least 90, and three of them were in the second half of September."
Karen Clark, a meteorologist with the National Weather Service in Cleveland, added: "It's unusual for September to be that warm for such a long stretch. You can have it for a few days, but to have it for that period of time isn't typical."
The area's average temperature for September, through Thursday, was 65.7 degrees. The average temperature for September in the Valley is 61.9 degrees.
Despite the high temperatures during much of the month, it isn't among the top 10 warmest Septembers on record for the area.
The warmest September was in 1931 with an average temperature of 70.5 degrees. The 10th-warmest September was in 1961 at 67.2 degrees.
Interestingly, last year was the eighth-warmest September on record at 67.3 degrees. There wasn't a day in September 2016 with a high temperature of at least 90 degrees.
The National Weather Service records weather information at Youngstown-Warren Regional Airport in Vienna with data going back to 1897.
And the NWS is predicting above-normal temperatures for the rest of the year in the Valley, Clark said.
The long-range outlook for October, November and December, she said, is for a winter that's warmer than normal, but the weather service's forecast doesn't provide information on whether the Valley will have more or less snow than average.
More like this from vindy.com