Benefit at Lanai Lounge in memory of area man with rare disorder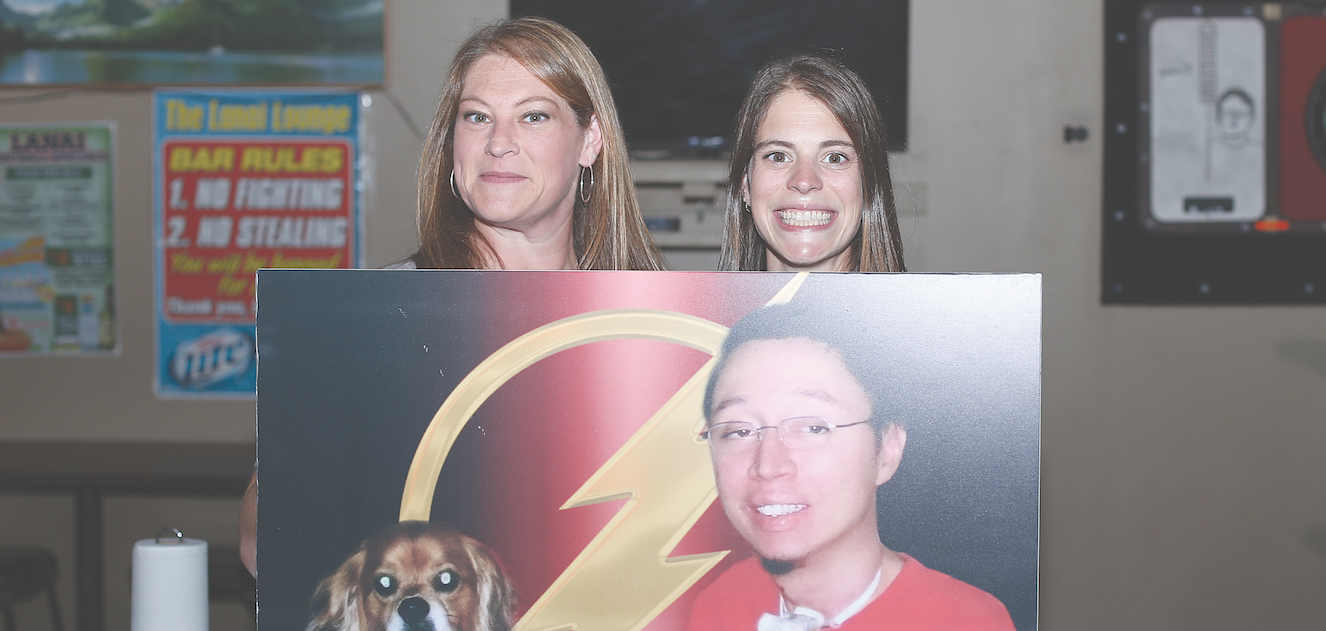 ---
By Billy Ludt
BOARDMAN
Sisters Stephanie Halloran and Nicole Rosario said their late cousin Michael Covert is still with them.
"If something goes awry, it's Michael," Halloran said. "He messes with us still, all the time."
The two have organized a fundraiser in Covert's memory Saturday at the Lanai Lounge, 7631 South Ave.
"Growing up, it was always the three of us," Rosario said.
Covert died June 15, 2013. He lived his entire life with epidermolysis bullosa, a connective-tissue disorder that makes a person's skin break off, scab or blister with very little effort.
The rare disease affects one in every 20,000 births. Halloran and Rosario said they've never met another person from the Valley with EB.
Later in life, Covert was diagnosed with muscular dystrophy as well.
Covert's family gathers every year on his birthday, Sept. 30, which is the date of this year's benefit. The event begins at 7 p.m., with drink specials at the bar, basket auctions, mystery grab bags filled with different types of liquor and refreshments. Fifty-fifty tickets are available for purchase at the bar before Saturday's event, and drawings will take place at 8:30 p.m.
All proceeds from the event will be donated to Dystrophic Epidermolysis Bullosa Research Association of America. The nonprofit organization is the only one of its kind in the U.S., providing financial assistance to families and funding to research a cure for EB.
"Being a mom now, it's so much more surreal to watch your child experience that," Halloran said.
She and Rosario said Covert wasn't the most physical person, but he was never down about his illness. They shared memories of summers at Shaker Woods, going to their grandparents' lake house and countless sleep overs.
Johnny Peluso met Covert in kindergarten at Columbiana School District, and, without taking his physical aspects into consideration, said he was different from anyone he'd ever met. Peluso and Covert were lifelong friends.
"We knew from a very young age that Michael wasn't going to be around forever," he said.
For the past few years, Peluso has run marathons in Covert's memory.
His next scheduled endurance run is March 17, the 51.4 mile race named Badwater Cape Fear in Bald Head Island, N.C..
This will be the longest race Peluso has run, having completed marathons with previous knee injuries.
He said he puts himself through the punishment since Covert and other EB patients are limited physically.
"I know what I put myself through is minuscule for what they go through every day," he said.
To try to earn more donations, Peluso challenged Casey Neistat, a YouTube personality with a background in endurance running, to either join him for the Badwater run or donate $100 for every mile he runs.
"I'll maintain this 'til the day I die, I've never learned so much about life from someone so close to death," Peluso said.
More like this from vindy.com