Poland library centers event around "Dragons love Tacos"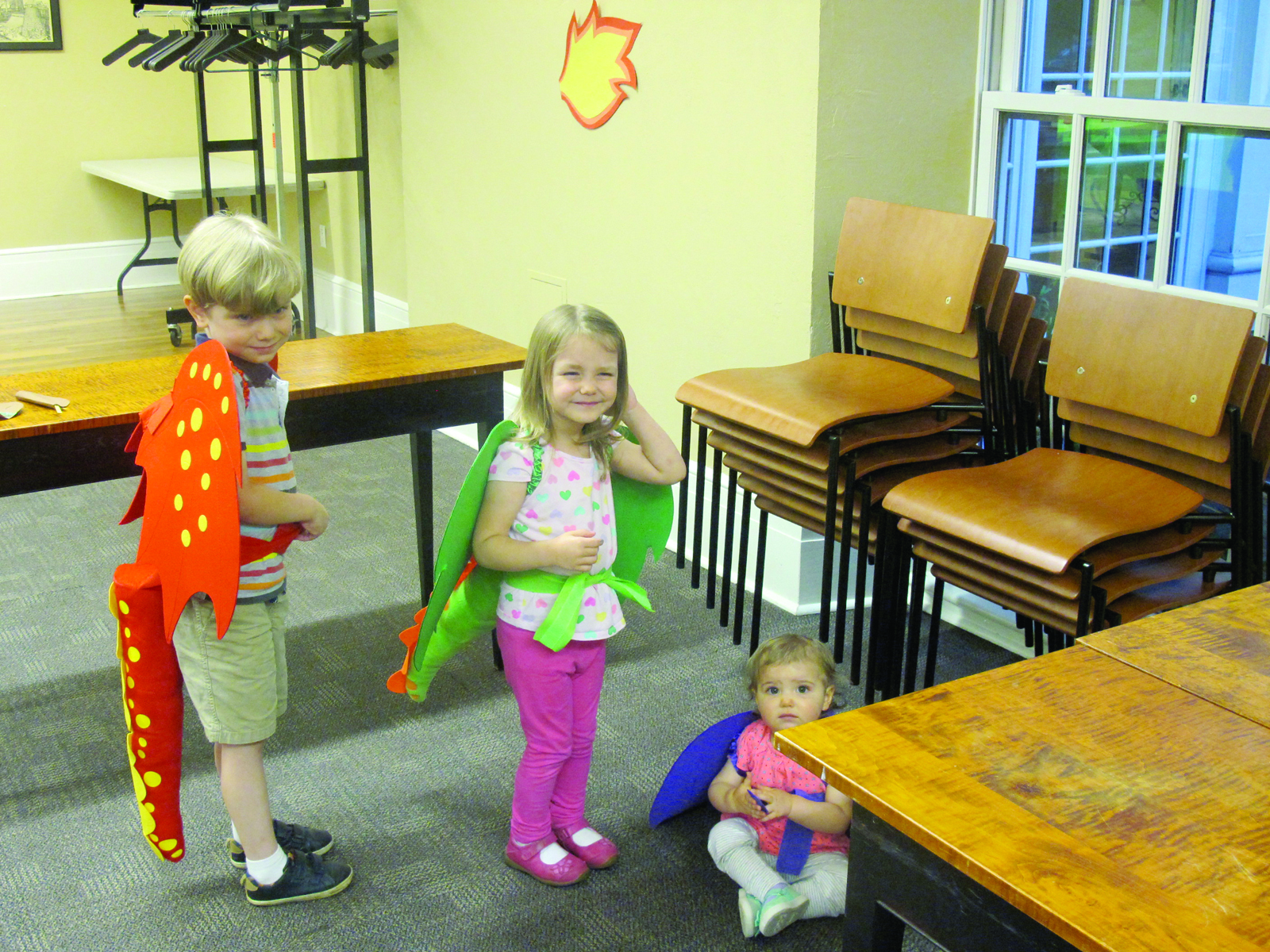 ---
By ZACK SHIVELY
The PLYMC created an event at the Poland library based on Adam Rubin's children book "Dragons Love Tacos" and "Dragons Love Tacos 2: The Sequel" on Sept. 19.
Librarian Jennifer Kuczek coordinated the event with library. She set up the large meeting room of the library with a story circle and several stations relating to Rubin's story.
The event began with Kuczek reading the two books to the children. The children sat on the carpet in front of Kuczek while the parents sat in chairs circling the children. Some children knew the stories, and some heard it for the first time.
After the story, the children went around the room, moving freely from station to station. Each area gave the children something to do based around either dragons or tacos. Kuczek placed a table with books and DVDs relating to dragons near the door so families could check them out if they wanted.
Some stations focused on literacy. Kuczek had an area where children could work on a word scramble worksheet with words relating to the book on the left side of the room. A mix and match station on the other side of the room had words under hats. The station asked the children to match different Spanish and English words for parts of the taco, such as el tomate and tomato.
Other stations included a beanbag toss game where the children put out dragon's fire with the beanbags, a craft table where the kids could make a taco out of construction paper and glitter glue, an area where the children could wear wings and a tail to look like a dragon and a table where the kids could play with a glittery slime.
The event occurred multiple times this month, but it will not occur in the future. However, the library hosts similar events with other children's books throughout the year.