Auto sales could increase for the first time this year in September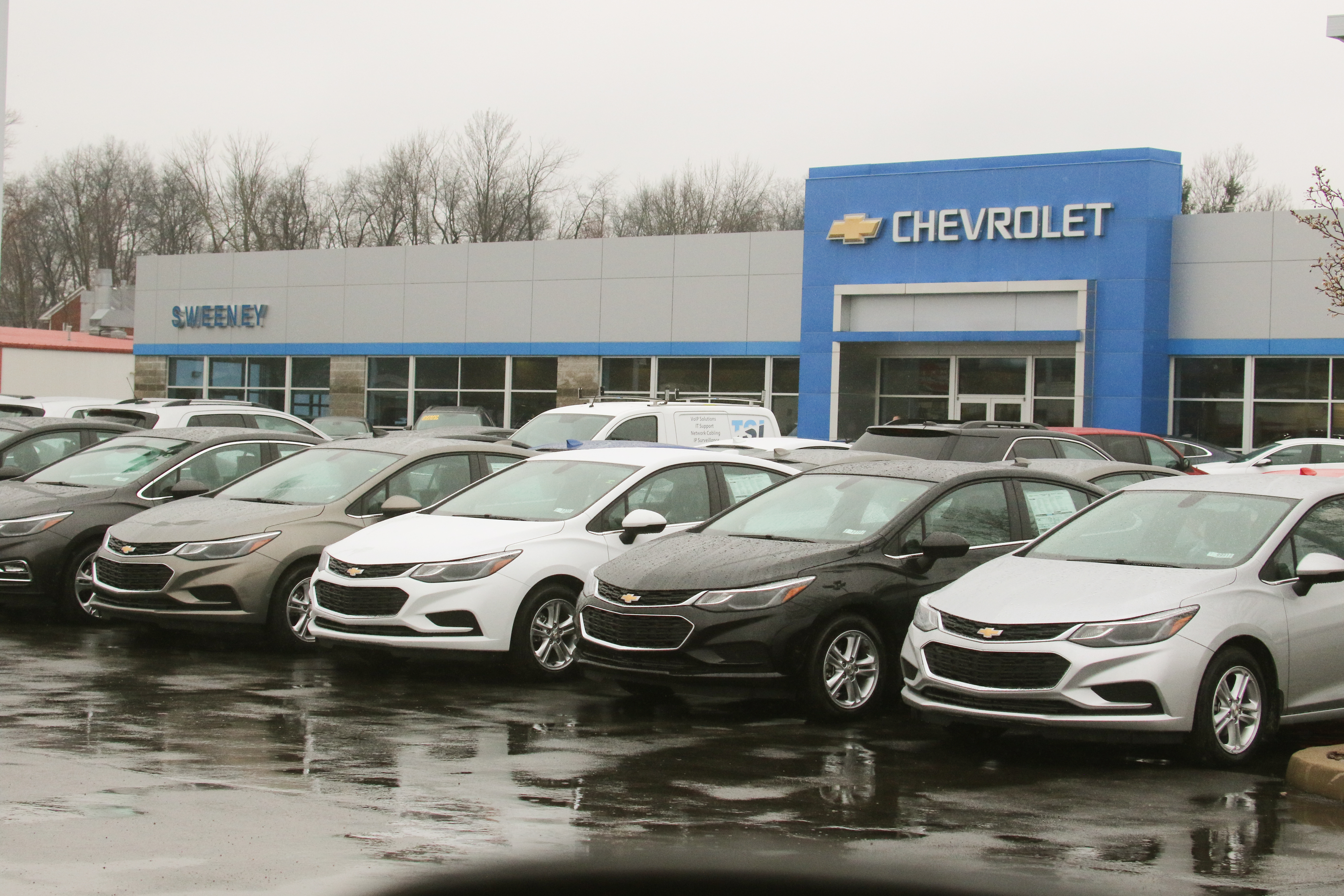 ---
GM expected to post 7.7 percent increase
By Kalea Hall
YOUNGSTOWN
September could be the first month this year to show an increase in auto sales year over year.
"We haven't seen an increase year over year yet. It's the longest sales slump since the recession," said Tim Fleming, a Kelley Blue Book analyst.
One extra selling day this month, and consumers affected by Hurricane Harvey being in need of new vehicles, are what analysts say would lead to the increase.
So far, sales are down by 3 percent this year compared with last year's record-breaking 17.5 million auto sales.
Kelley Blue Book analysts expect the year to finish out with sales between 16.8 million to 17.3 million.
Edmunds analysts expect to end the year with 17.2 million sales.
"I think we had a lot of years of sales growth," said Jessica Caldwell, senior analyst for Edmunds.
Automakers release their September sales Tuesday.
For September, Kelley Blue Book analysts expect new-vehicle sales to rise 1 percent year-over-year to a total of 1.44 million sales.
Edmunds analysts also expect to see an increase in sales, but not at the same percentage increase. They forecast sales of 1.43 million, a 0.4 percent increase from last year.
"We aren't seeing a huge increase but it definitely is a shift in the tide," Caldwell said. "It should be a positive storyline."
Sales gains are becoming more difficult for manufacturers to get. Kelley Blue Book analysts reported a mix of sales gains and losses for manufacturers. General Motors is expected to post a 7.7 percent increase in sales; Ford Motor Co. a 2.7 percent increase; Fiat Chrysler an 8.8 percent decline; American Honda a 1 percent increase; Hyundai-Kia a 10.2 percent decline; and Nissan North America a 9.2 percent decline.
"One thing playing a role is the impact of fleet sales," Fleming said.
A mix of automakers slowing their fleet sales and fleet companies requesting fewer vehicles led to a 12 percent decline in fleet sales so far this year, Fleming said.
Compact sport utility vehicles will remain the No. 1 segment in September and are expected to see a 4.4 percent year-over-year increase in sales. Compact cars, which includes the Lordstown-built Chevrolet Cruze, are expected to see a 1.8 percent increase in sales year over year.
"You could see some of these units moving more quickly if people need to replace their vehicles," Fleming said. "These are some of the most affordable means of transportation."
More like this from vindy.com