Trumbull County has highest OD total in 14 months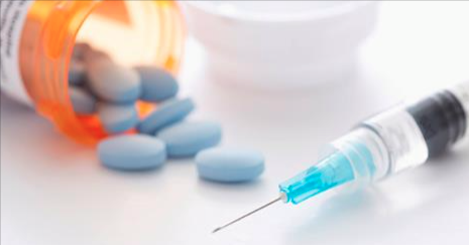 ---
Staff report
WARREN
The Trumbull County Combined Health District has recorded 195 drug overdoses this month, surpassing the previous high of 189 from March with a few days left in the month.
The health district, formerly known as the county board of health, provides the opiate reversal drug naloxone to police and firefighters so they can administer it to victims. It has been keeping track of overdoses countywide since July 2016.
Randy Shoenberger, a registered nurse and epidemiologist with the health district, said she doesn't know of a specific reason why the numbers are so high right now, but an especially large number of the overdoses are from the fentanyl.
The health district and Trumbull County Mental Health and Recovery Board have been publicizing the overdose numbers in recent weeks because of an alert system instituted by the Ohio Department of Health that alerts a county when its overdose numbers reach a certain plateau.
Shoenberger said the purpose of the alerts is to make drug addicts aware when the danger of overdose reaches especially high levels and encourage them to seek help.
So far this year, there have been 1,113 overdoses. But the health district does not have an earlier year total for a full-year comparison.
There have been about 60 overdose deaths so far this year, 51 of them confirmed through lab results and nine more suspected but not confirmed. The county had 106 overdose deaths in 2016.
Darryl Rodgers, drug court coordinator at the Trumbull County Common Pleas Court, said the high overdose total "speaks to the drugs coming into our county right now, and there are a lot of unhealthy people out there immersed in this crisis. There are a lot of people in addiction, and they are wanting it right up to death."
Trumbull County first- responders such as ambulance workers, police officers and firefighters have built up their skills in administering the opiate reversal drug naloxone "so that we're better equippped to deal with" the overdose problem, Rodgers said.
If that were not the case, the number of overdose deaths would be higher.
More like this from vindy.com