Youngstown residents want to be a part of Mohip's change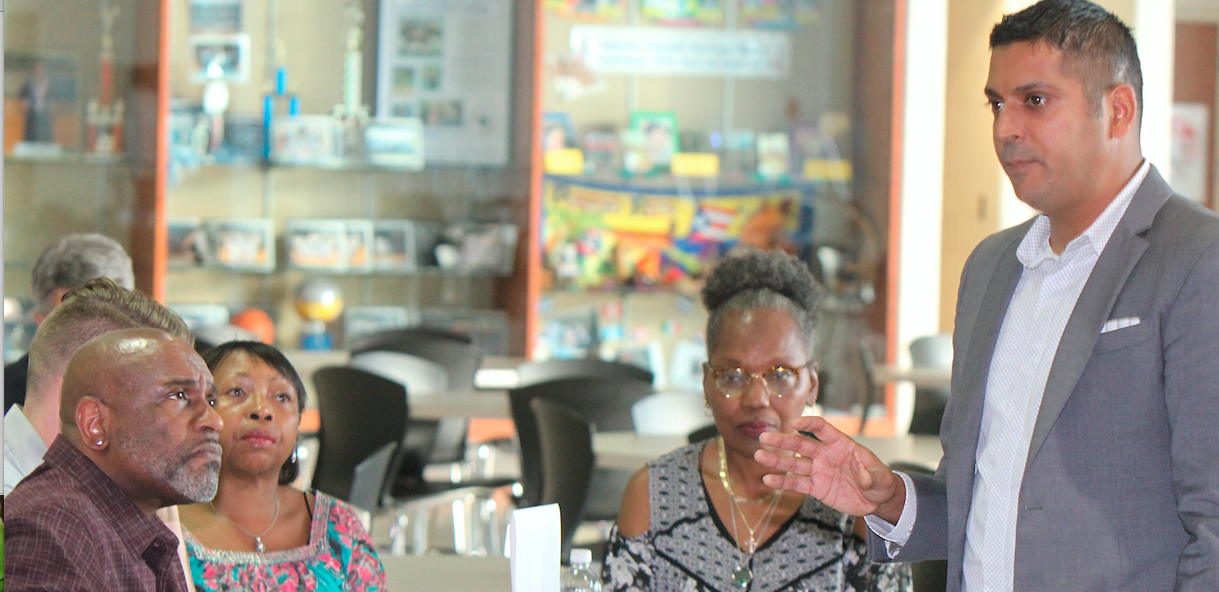 ---
YOUNGSTOWN
Community members expressed a need to be part of Youngstown City Schools CEO Krish Mohip's changes in the district.
"I just want to be a part of the change," said Shelia Triplett, one of Mohip's Citizens Coalition members, during Monday evening's inaugural meeting.
Mohip announced in late July that he wanted a citizens group to provide input as he moves forward with improving the schools. After applications were reviewed, four groups of 12 to 13 people were formed to serve a term of one year. The positions are unpaid. Meetings will occur monthly.
Members include parents, teachers, retired administrators, representatives from the religious community, alumni and former school board members.
Candys Mayo, another member, said she's happy the coalition is going to allow her to have a say in the community and the city schools.
"I'm just glad to be able to be of service in some capacity," Mayo said.
LaTasha Saulsberry, parent and another member, added: "I'm just happy to be a part of [the coalition]. It's great that [the district] is asking for the input of citizens in Youngstown."
Saulsberry and Mayo both said they enjoyed having "all walks of life" be able to have input.
"It's good to get multiple perspectives," Mayo said. "Positive friction can be a good thing."
Saulsberry said no matter what, getting feedback will lead to progress.
Megan Mercado, a parent, said she feels like the coalition committee meetings will act as filters.
"The water is muddy right now with different levels of people nailing down specifics of each aspect," she said. "Eventually it will come out clear."
Mohip said he, too, appreciated the "wide array of people interested."
Although the meeting served primarily as a meet-and-greet session of the various committees, Mohip tasked the group to begin thinking about the necessity and impact of metal detectors in the schools and the student code of conduct.
"I've had requests from high school administrative teams to do away with metal detectors," Mohip said. "We already did away with see-through backpacks. No district around here is doing see-through backpacks. We want to honor privacy for kids and trust our children. No other district around here has kids walk through metal detectors on a daily basis. The question I want to pose to you is: Why is it that we do that to our children? And, do we need to do that to our children? Do metal detectors keep children safe? And on the book side, how does it affect the child in terms of social-emotional learning, sense of safety and well-being?"
Mohip reminded the committees that recommendations are taken in an advisory capacity to the senior leadership, which is when an official decision will be made.
Mohip is in charge of the district after several years of academic emergency. House Bill 70 puts Mohip in control of the schools under the auspices of a state academic distress commission, the district's governing board.
More like this from vindy.com