YNDC receives $850,000 grant to fight crime in the city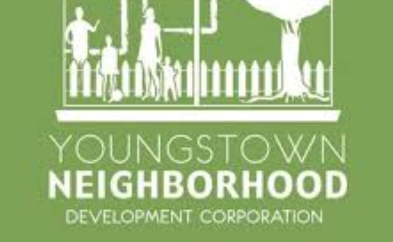 ---
YOUNGSTOWN
An injection of $850,000 to fight crime in Youngstown will be available for use by city institutions come October.
Youngstown was one of three cities nationwide to receive the grant money, which was part of the U.S. Justice Department's Byrne Criminal Justice Innovation Program.
Tom Hetrick, neighborhood planner at the Youngstown Neighborhood Development Corp., said the grant is the second round of funding the organization has received from the Justice Department. The first was used to fund the crime-fighting project's planning and research phase that YNDC and its city partners plan to enact.
YNDC is a multifaceted neighborhood development organization launched in 2009 to plan strategic reinvestment in neighborhoods throughout the city.
YNDC worked in conjunction with researchers at Youngstown State University and officers at the Youngstown Police Department to develop the strategies, which will focus on crime hot spots on the city's South Side.
The majority of the crime-reduction efforts will be focused on the South Side between Indianola Avenue on the north, Market Street on the west, Shady Run Road on the east and Midlothian Boulevard on the south.
Hetrick said adopting methods that had proved effective at crime reduction in other cities was a priority for the city institutions involved with the project.
One of those methods involved YPD officers conducting security consultations – referred to as crime prevention through environmental design – with small-business owners and offering suggestions for making their properties more secure. The business owners then could apply for small grants from YNDC to receive funding for the implementation of the officers' suggestions.
Hetrick explained that by improving their businesses' security, local entrepreneurs also were strengthening the neighborhood's overall safety.
Small-business safety is only one of the four initiatives the partnership will focus on during the two-year grant period.
The other three are residential and personal safety; community empowerment, focusing on strengthening neighborhood organizing and strengthening community groups; and neighborhood revitalization, which is the bulk of YNDC's continuing work.
John Bralich, head of the YSU research team involved with the initiative, said the initiatives were intended to get to the root cause of crime and engage the problems on that level.
"We can't arrest our way out of crime," said Bralich, who also is senior geographic information system and data services manager at YSU's Center for Urban and Regional Studies.
YPD Capt. Jason Simon agrees.
Simon said the additional funding will allow officers to continue conducting security consultations for businesses and residents in high-crime areas.
"The strength of this initiative is that it's a holistic approach to crime fighting," Simon said. "Crime isn't just a police issue."
More like this from vindy.com