Experts emphasize role of human trafficking in prostitution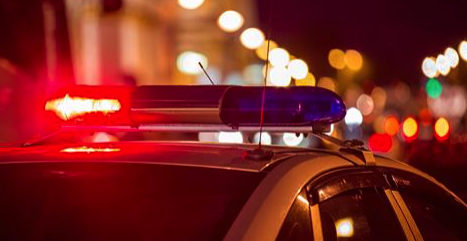 ---
Last of a two-part series
YOUNGSTOWN
Last week, Warren police closed down a house on Kenilworth Avenue Southeast and seized evidence after allegations surfaced that the owner, Daniel J. Blasco, 62, was giving drugs to women in exchange for their engaging in prostitution.
An affidavit says investigators also were looking for evidence of drug trafficking and human trafficking and corrupting another with drugs.
A city woman told police in January that she used Backpage.com to find customers and would have them come to Blasco's house, where she had sex with customers and gave the money to Blasco. She said Blasco took her to drug houses to buy heroin.
The case is an illustration of what experts say is a nearly universal truth about prostitution: It often is fueled by drug addiction and human trafficking.
Talking with people who are advocates on behalf of women in the sex industry, some balk at the word "prostitute."
Some are careful to draw a clear line between women who independently engage in prostitution and those who are trafficking victims. Others say there isn't much of a distinction, as most women engaging in prostitution are victims of the factors that define trafficking.
"I have difficulty calling women 'prostitutes,'" said Pastor Julia Wike, who runs The Basement Outreach Ministries in Warren.
Wike's work puts her into direct contact with women whose circumstances have led them to support themselves via desperate means.
"I don't think many women choose this but enter into it because of [issues such as sexual abuse, dysfunctional home lives and drug addiction]," she said. "Most women are stuck and have lost the ability to choose."
FORCE, FRAUD, COERCION
Under federal law, sex trafficking is defined as "a commercial sex act" that is "induced by force, fraud, or coercion, or in which the person induced to perform such an act has not attained 18 years of age."
There are three components to trafficking, according to federal law:
The act: recruiting, harboring, transporting, obtaining, exploiting
The means: force, fraud, coercion
The purpose: sexual exploitation or labor exploitation
In Ohio, the legal definition of trafficking is even broader. A trafficking "act" includes recruiting, luring, enticing, isolating, harboring, transporting, providing, obtaining or maintaining sexual or labor exploitation through force, fear, duress, intimidation or fraud, according to a presentation by the Ohio Alliance to End Sexual Violence.
According to OAESV, sex-trafficking services may include prostitution, pornography, stripping, lap dancing, live-sex shows, mail-order brides and child brides.
Dawn Powell, program manager for the Rape Crisis Center at COMPASS Family and Community Services, was careful to note the difference between someone who chooses to independently engage in sex work and someone who is trafficked.
"Force, fraud and coercion. It's when sex is induced. That's the definition of human trafficking," she said.
Contrary to the images that might come to mind, human trafficking is not necessarily someone being snatched off the street, she said.
"It's not like you wake up one day and you're snatched and forced to do this work. It's manipulation. They might even show you a good life. Then all of a sudden you have to earn your keep," Powell said.
"A human-trafficking victim is made a target maybe because of the home life," she said, noting, for example, how runaways easily can become victims.
"Someone is showing you attention you didn't have before. Or giving you things you didn't have before. Then they pull back and make you work for it."
Although she views arrests as a helpful method of intervention, she lamented that it most often is women who are targeted.
"It's unfortunate that when they have these busts it's mainly the women who are put on front street and made to look like prostitutes," she said. "Very rarely do you see pimps put in the paper."
At a recent meeting in Boardman about human trafficking, U.S. Sen. Rob Portman of Ohio talked about what he sees as the need to treat women in these situations like victims, not criminals.
"We need to change that paradigm," he said.
Asked how he views the difference between "prostitution" versus human trafficking, he said, "I don't really see the distinction. Almost all women, girls or boys who are engaged in prostitution have someone selling them."
"It's almost always about some kind of coercion or compelling. Right now it's about drugs," he said.
LEGISLATIVE EFFORT
Portman, a Cincinnati-area Republican, has been a strong advocate on behalf of human-trafficking victims, most recently with the introduction in the Senate last month of the Stop Enabling Sex Traffickers Act of 2017.
The bill would amend the Communications Decency Act, which shields host websites from liability for content posted by others. Portman's bill would clarify a section of the CDA to say that the law does not shield a website from federal trafficking laws and would impose liabilities for knowingly facilitating online sex trafficking.
The proposed legislation is opposed by some internet freedom advocates.
Portman's introduction of the bill last month comes on the heels of an 18-month investigation of Backpage.com by the Senate Permanent Subcommittee on Investigations, of which Portman is chairman.
The committee issued a report in January.
"Stopping trafficking is one of the great humanitarian and human-rights causes of the 21st century. Our bipartisan investigation showed that Backpage knowingly facilitated sex trafficking on its website to increase its own profits, all at the expense of vulnerable women and young girls," Portman said in a statement announcing the introduction of the bill. "For too long, courts around the country have ruled that Backpage can continue to facilitate illegal sex trafficking online with no repercussions.
"The Communications Decency Act is a well-intentioned law, but it was never intended to help protect sex traffickers who prey on the most innocent and vulnerable among us."
Backpage has withstood numerous other legal challenges related to ads that it hosts, because of the protections provided by the CDA.
At the meeting in Boardman with law enforcement, medical professionals and anti-trafficking advocates, Portman said the message from the courts has been clear: "It's not a matter of litigation. It's a matter of legislation. In other words, as I see it, begging us to do something."
Portman was unequivocal about the role of Backpage in human trafficking: Other websites, he said, "have chosen to stay out of that."
"The more we looked into it, the more we realized," he said, that these ads are almost all posted on Backpage.
The Stop Enabling Sex Traffickers Act has earned bipartisan support, with U.S. Sen. Sherrod Brown, a Cleveland Democrat, saying in a statement, "We need to bring all traffickers to justice – no matter how they carry out this heinous crime. With evolving technology, we must ensure the law keeps pace with his modern-day slavery. I am pleased to join Sen. Portman in making sure law enforcement can protect Ohioans from online predators."
Contributor: staff reporter Ed Runyan
More like this from vindy.com