The best new and returning shows of the 2017 TV season FALL PICKS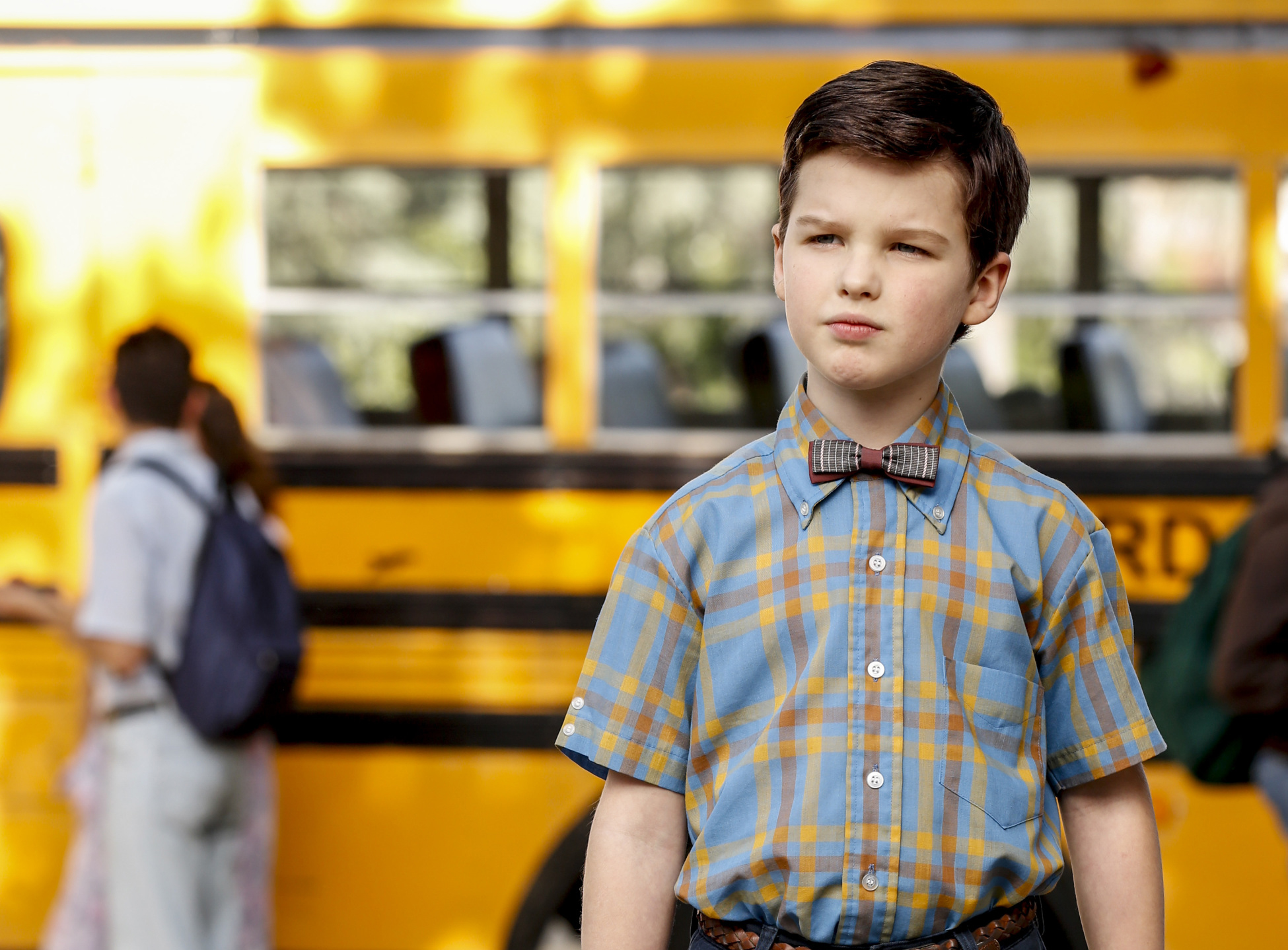 ---
Gracenote
The staff at Gracenote, who provides us with our TV Week and daily TV grids has offered their picks of the best shows of 2017 season, which many shows begin this week.
TEN DAYS IN THE VALLEY
Premieres: Next Sunday at 10 p.m. on ABC.
Though she had a guest stint on "Brooklyn Nine-Nine," Kyra Sedgwick makes her first full return to television acting since her Emmy- honored work on "The Closer" with this drama from former "Rookie Blue" showrunner Tassie Cameron. Also an executive producer here, Sedgwick plays an ex-documentary maker turned crime-show producer; she's thrust into a real-life case, and one that's way too personal, when her daughter disappears. Erika Christensen ("Parenthood") and Malcolm-Jamal Warner also star.
YOUNG SHELDON
Premieres: Monday at 8:30 p.m.; moves to Thursdays Nov. 2 on CBS.
"Friends" yielded "Joey," so it's never certain that a beloved character from an ensemble comedy will carry his (or her) own show successfully. With that said, "The Big Bang Theory's" Sheldon already is so well-defined, it would take some doing for him to fail as the center of a series ... even in his younger years. Iain Armitage emulates Jim Parsons (who's the narrator here) as Sheldon Cooper's famously advanced mind perplexes nearly everyone around him. Zoe Perry, Lance Barber and Annie Potts also star.
DYNASTY
Premieres: Wednesday, Oct. 11, at 9 p.m. on CW.
If you're of a certain age, you'll remember the catfights between Alexis and Krystle ... and if not, this reboot from former "Gossip Girl" producers alters the premise of the popular 1980s serial a bit. There's now a Cristal (Nathalie Kelley), whose entry into the wealthy and powerful Carrington family – through her marriage to patriarch Blake ("Melrose Place" alum Grant Show) – alarms his daughter Fallon (Elizabeth Gillies, "Sex&Drugs&Rock&Roll"), threatened by the newcomer's presence.
THE GIFTED
Premieres: Monday, Oct. 2, at 9 p.m. on Fox.
Fox moves into Marvel territory with this "X-Men"-related drama about a family whose children (Natalie Alyn Lind, Percy Hynes White) have mutant powers, not unlike such well-known characters as Wolverine and Storm. With unfriendly government officials on their heels, the parents (Stephen Moyer and Amy Acker) take their offspring on the run and ask other mutants for help. Bryan Singer, the director who launched the "X-Men" movie franchise, is among the creative talents here.
WILL & GRACE
Premieres: Thursday at 9 p.m. on NBC.
Well, look who's back! The popularity of an election-themed online cast reunion inspired this revival of the long-running sitcom, with Eric McCormack and Debra Messing reprising the title roles, and Sean Hayes and Megan Mullally as their colorful comrades Jack and Karen again. It's equally heartening that much of the behind-the-scenes team returns as well, including executive producers Max Mutchnick and David Kohan, plus the legendary James Burrows (who directed every episode of the original show).
LIAR
Premieres: Wednesday at 10 p.m. on SundanceTV.
An innocent date between a widowed surgeon (Ioan Gruffudd, the "Horatio Hornblower" telepic series) and his son's high-school teacher (Joanne Froggatt, "Downton Abbey") takes an unexpected turn after she accuses him of drugging and raping her. But is this her mental illness coming to the fore or is he the sociopath she paints him as? As the layers of each person are revealed in this gripping psychological thriller, the viewer is left to guess.
I LOVE YOU, AMERICA
Premieres: Thursday, Oct. 12, on Hulu.
Sarah Silverman has always been an outspoken voice for a certain political ideology but in this new comedy effort from executive producers Adam McKay, Will Ferrell and Funny or Die, she will use humor, honesty and genuine interest in others to try to connect with people who aren't of like minds to prove that we are, in fact, all the same.
Walking Dead
Premiere: Sunday, Oct. 22, on AMC.
AMC's popular zombie drama will be bringing All Out War to screens for season eight, and to kick off what is sure to be an action-packed year ahead, the first episode back has been confirmed to have an extended runtime. The 100th episode will be 67 minutes long (including adverts and such), suggesting that a lot will go down from the off (via ComicBook.com). And if you were in any doubt that our heroes mean business The season eight premiere is directed by Greg Nicotero, and will include a glimpse at Old Man Rick teased in the Comic-Con trailer.
More like this from vindy.com