UPDATE | YSU says person who died was not student, employee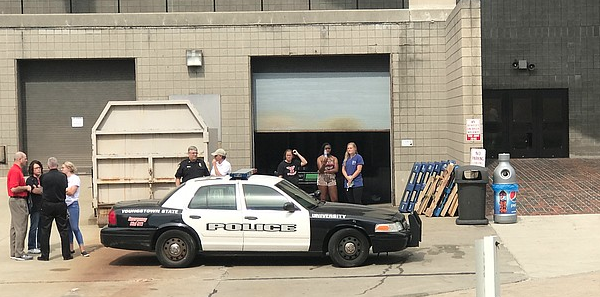 ---
YOUNGSTOWN — A statement late this afternoon by Youngstown State University said a person who died on campus early today is not a current student or employee.
The person died outside of Stambaugh Stadium, though the statement did not say how.
University officials refused to confirm reports that the person had jumped from Stambaugh Stadium. Scanner reports just after noon today indicated that someone had jumped from the top of the stadium.
The statement said an investigation is continuing by university police.
When The Vindicator arrived, police had a sheet on the ground at Gate D, and an ambulance was seen leaving the areas.
Grounds personnel were seen hosing down that portion of the stadium property.
Counseling for students is available on campus at 330-941-3737.
More like this from vindy.com