PUMC provides family fun with carnival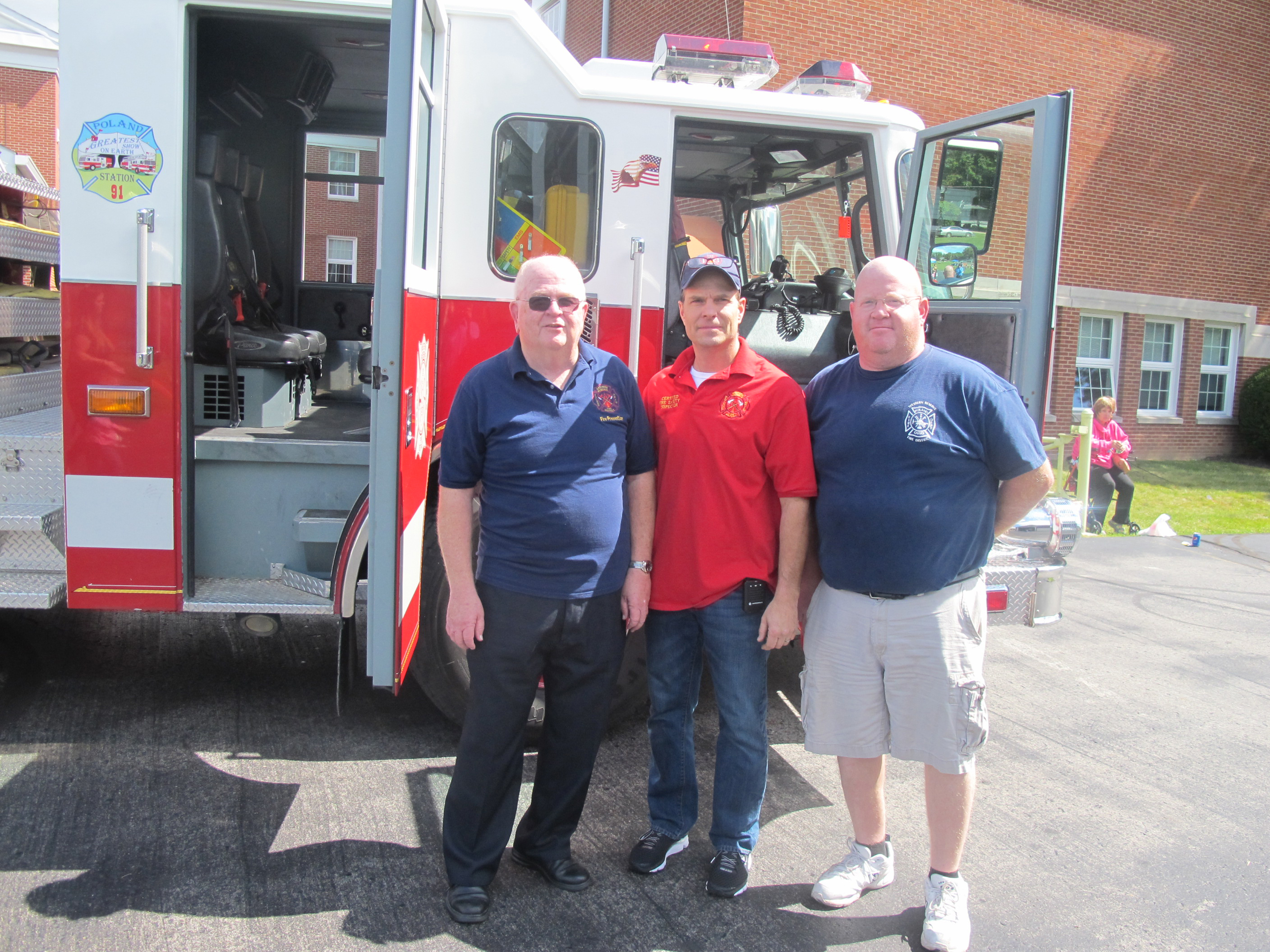 ---
by ZACK SHIVELY
Poland United Methodist had a Family Fun Carnival in the yard next to the church on Sept. 9.
Church member Becca Simon organized the event with help from many other members of the church, including Pastor Ken Griffin.
Griffin said the church wanted the event to benefit the community, represent the love of Christ and be inclusive to all people. The church welcomed everyone from the community, expecting 2,500 people after last year's 1,000 person crowd.
The carnival offered many different options. For food and drink, they cooked hot dogs, made lemon shakes and handed out water bottles. The church also had a food trailer that had fair food and snow cones. For playing, children could still use the church's playground, but the church also provided two bounce castles and an inflatable slide.
The church had a tent with numerous carnival games under it, including ring toss, dart throwing and skee ball. Parents and children could earn tickets from playing these games. The church had a prize table to turn in the tickets earned.
Members of the church helped make the event. One member brought her pony for the children to ride. The boy and girl volunteered to assist in the carnival. Luke Schuster of Imperial Drone Services brought a drone for children to see and use. Other members of the church cooked or manned stations in the tent.
The carnival also included a station for free identification kit for the children and an area for the fire department. The former station gave parents a convenient way to get their children's ID kit. The latter allowed the community to meet some important figures from their fire department. Fire prevention officer Bill O'Hara, Fire Lieutenant John Walsh and firefighter Scott O'hara attended the carnival.
The church had their first Family Fun Carnival in 2016 and hope to continue it as an annual event. Simon and Gifford stressed the importance of meeting the community's needs and hosting events for Poland.
After the carnival, the church will begin planning "Trunk or Treat," a safe trick-or-treating event held in the church parking lot.
More like this from vindy.com