UPDATE | Lordstown unions to combine, save GM money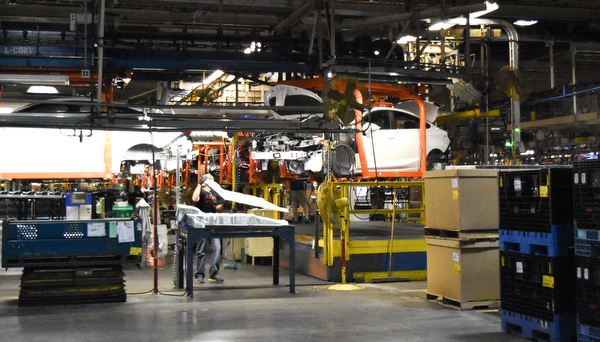 ---
LORDSTOWN — General Motors Lordstown Assembly workers learned at a meeting this afternoon that the United Auto Workers Local 1714 will be combined with the UAW Local 1112.
"It was a very difficult decision made by the joint leadership simply because it was a large cost savings for GM by having the two unions combined," said Glenn Johnson, president of the UAW Local 1112. "By joining forces we will be stronger together."
UAW Local 1112 represents the assembly workers and the UAW 1714 represents fabrication plant workers. Local 1112 has been in existence for 51 years and Local 1714 for 47 years.
Combined, they represent 3,000 hourly workers at the plant. A timeline for when the two will combine into one union, Local 1112, is to be determined.
The Lordstown plant is the only GM plant with two unions representing workers, Johnson said.
Johnson said the UAW received a commitment from GM that as long as the Chevrolet Cruze, a compact car, is built in North America it will be built at the GM Lordstown Assembly Complex.
"We are pretty pleased," Johnson said. "We will be in the best possible position when they announce a [new] Cruze or something else."
GM released this statement on the announcement: "Lordstown employees have been notified of planned adjustments to manufacturing and administrative operations at the complex. Hourly employees will be receiving additional information pertaining to these plans from their union leadership."
More like this from vindy.com