Grand jury indicts couple for murder in case of body found in freezer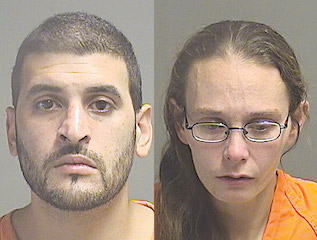 ---
YOUNGSTOWN — A Mahoning County grand jury today indicted a couple for the death of a woman whose body was found in a freezer this summer.
Arturo Novoa, 31 and Katrina Layton, 34, both of Mahoning Avenue, were indicted on charges of aggravated murder, tampering with evidence and abuse of a corpse.
They have both been in the Mahoning County jail since the body of Shannon Elizabeth Graves was discovered in a freezer in the Campbell home of a friend of Novoa's in late July. They were arraigned on abuse of a corpse charges in municipal court before police said Graves died in Youngstown.
They have been in the Mahoning County jail on bond since their arraignments.
Graves had been missing for several months before the body was found and identified as hers. Lt. Doug Bobovnyik said a cause of death is still unknown after Graves was examined by the Cuyahoga County Coroner's Office but police have other evidence that she was murdered.
He would not say what that evidence was.
With the pair facing murder charges, the death of Graves now gives Youngstown 15 homicides for 2017. In 2016, the city had 18 homicides.
More like this from vindy.com