Poland schools make changes to breakfast and lunch programs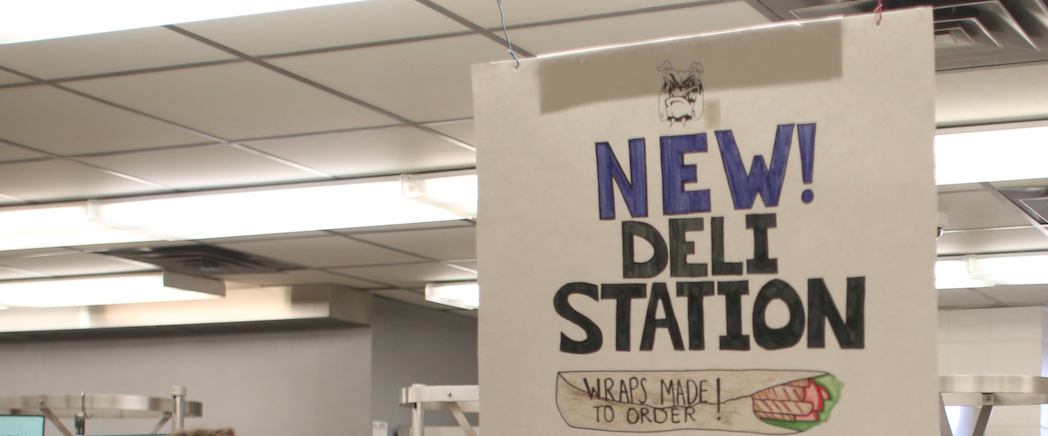 ---
POLAND
Jake Rutana, a sophomore student at Poland Seminary High School, never used to buy his lunch at school.
Now, he plans on buying it regularly thanks to some changes made to the school lunch offerings.
"I like it a lot. I think it's a good, healthy option for the schools," he said as he went through the line for the high school's new made-to-order deli bar in the cafeteria.
The deli bar allows students to customize sandwich wraps, choosing between different types of tortillas, meats, cheeses, toppings and condiments.
The new option is part of a broader effort to boost participation in the school lunch program, something with which the district has struggled for several years.
About one-third of Poland students purchase their lunches at school, while nationally that number is more than 55 percent, according to school officials.
Recently, the school board hired Nutrition Group, a food-service management company, to administer food services under a six-month contract due to the resignation of the food-service director.
The company has been working in the district since July and has several other changes planned.
For example, the district will begin serving hot breakfasts in the elementary schools. Previously, the elementary schools offered cold breakfast options.
"We wanted to give them different options, especially as the weather gets colder," said Megan Roemer of Nutrition Group, who is serving as food-service director.
The food-service department also is putting a greater focus on homemade meals, such as grilled chicken and macaroni and cheese.
Another change that is new this school year is the district's policy on snacks offered during special events, such as students' birthdays. A significant increase in reported food allergies among students, as well as recent federal guidelines regulating school snacks, prompted the district to make the change, officials said.
Now, parents can no longer bring in snacks, but Parent-Teacher Organizations can put in requests through the food services department. The department will supply items from an approved snack list for special occasions.
Also, the deli-bar option soon will be added at the middle school in addition to the high school.
"It's still a healthy option for the kids, but they can kind of customize what they want to make," Roemer said. "We just want to offer a different variety."
More like this from vindy.com