Woman overdoses in nursing home parking lot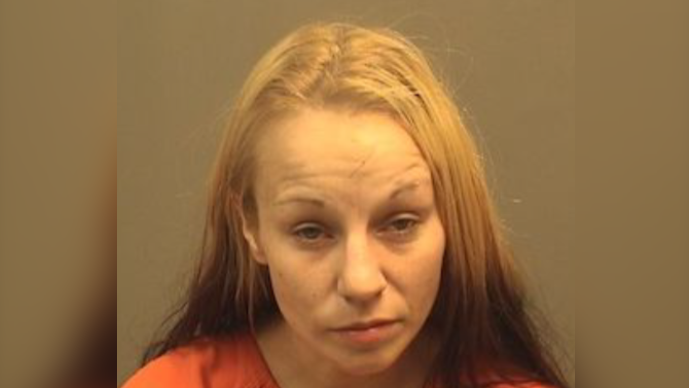 ---
VINDICATOR EXCLUSIVE
BOARDMAN
A New Middletown woman who just last month told township officers arresting her on drug charges she needed to get arrested so she could get help was arrested again Tuesday after apparently overdosing in the parking lot of a South Avenue nursing home.
Melissa Chester, 33, was again arrested in Boardman about 3 a.m., according to a police report.
The incident marks the second time since August Chester has been arrested by township police, in addition to previous drug convictions.
The Vindicator reported that Chester told police during her Aug. 7 arrest on numerous drug charges that she "needed" to get arrested.
"I'm about at my end. I can't keep living like this every day. I need help," she said, according to police.
After that arrest, at least one person tried to help her.
Nicole Walmsley, who says she originally introduced Chester to heroin, said she has repeatedly tried to get Chester into rehab. Walmsley, who has been in recovery for nearly five years, now works as a treatment coordinator and is actively involved in recovery efforts around the state.
"I introduced her [to drugs], I can no longer be ashamed for what I've done but I've offered her scholarships to both Florida and California multiple times the past two years," Walmsley said. "I've showed up in person to go to treatment that moment, and she refused."
In Tuesday's incident, Boardman police responded to a report that a visitor left behind drug paraphernalia in the nursing home, according to the report.
An officer reported that, upon arriving, he saw a car parked in front of the building with its engine running. At first he didn't see anyone inside the car, but then saw a woman, later identified as Chester, slumped over the wheel. Chester regained consciousness and nodded back off several times, the officer reported.
She told police she was "visiting a friend" at the nursing center, "however she could not answer basic questions with regard to how she came to be passed out inside the vehicle," police said.
Police reported finding in the vehicle a glass pipe, syringes and a substance that later was determined to be heroin. In a restroom in the nursing center, police reported finding a "silver burnt spoon with a wet brown cotton ball" and a pill that was determined to be Percocet, an opioid pain medication.
For the incident, Chester was charged with possessing drug-abuse instruments, two counts of illegal use or possession of drug paraphernalia and two counts of possession of drugs, according to court records. She is in the Mahoning County jail.
Walmsley said the two were best friends at one time, and she has pleaded with Chester a number of times, as recently as a few weeks ago, to get treatment.
For Walmsley, the situation is personal.
"It hurts. I didn't know where that road was taking me and should've never had somebody come on that road with me, but all I can do now is to help others get off that path," she said.
More like this from vindy.com