Father killed as he's holding baby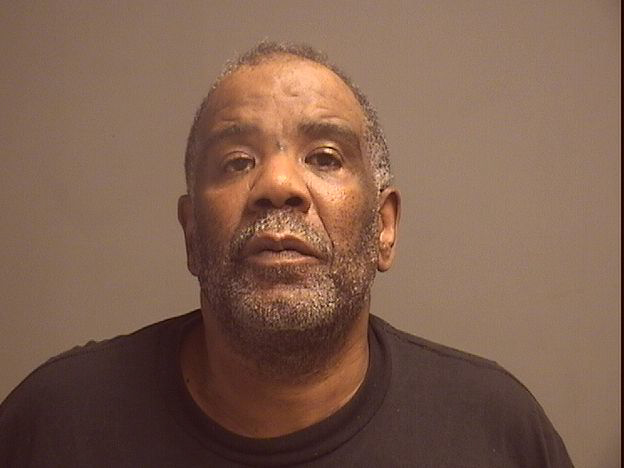 ---
By Joe Gorman
YOUNGSTOWN
A man holding his 3-week-old baby boy late Monday was shot to death as police were about to leave his South Side house.
Charles Pargo, 27, was killed about 10:30 p.m. after officers were called to the home for a custody dispute.
Reports said as police were there, Louis Littlejohn, 61, of Logangate Drive, Liberty, ran into the 3527 Belden Ave. home, fired several shots and then came on the porch and threw away a gun. He then surrendered to police.
Pargo's death is the 14th homicide in Youngstown this year.
Chief of Detectives Capt. Brad Blackburn said Pargo and his girlfriend had argued several hours earlier. She had left with her children but left the infant behind.
Littlejohn and his wife, who are the baby's grandparents, went to the home to get the child. It was Littlejohn who called police for a custody dispute, said staff Inspector Lt. Brian Butler.
Butler said it appears the officers followed protocol when answering the call. He said police cannot pat someone down for weapons regardless of the type of call they are on unless they have "reasonable suspicion" a person has a weapon.
Butler, who also heads the department's Internal Affairs Division, said there will be no investigation of the call and how it was handled unless someone files a complaint. He said all calls are reviewed to see how things went and how they can be improved.
Additionally, Butler said it is unusual for police to respond to a 911 call and pat down the person who called 911.
Blackburn said when officers arrived for the custody-dispute call, all seemed calm. Blackburn said the situation was not volatile, and Pargo and the grandparents, who are the parents of the baby's mother, had already worked out an arrangement for the infant, Pargo's son, to stay with him for the evening.
Littlejohn was sitting on the porch at the time, Blackburn said.
The officers were then about to clear the call and head to Jean Street for a call of a shooting and a home invasion when Littlejohn ran in the house and the officers heard several shots.
Littlejohn then came outside, threw his gun away and gave himself up, Blackburn said. Officers checked inside and found Pargo lying at the foot of the steps dead from a gunshot wound to the back. The baby was covered in blood but not harmed.
On the 911 call officers could be heard calling for an ambulance.
"We have a person shot right in front of us!" an officer says. "We need a 55 [ambulance] and a sergeant!"
"The officers on the scene were definitely shocked by it," Blackburn said. "We go on hundreds of custody disputes, and I can never remember patting anyone down."
Littlejohn made a menacing report against Pargo on Nov. 1, 2016, saying Pargo threatened him over the phone with a gun after Littlejohn refused to tell him where his daughter was.
The home was also the scene of a homicide slightly more than a year ago. On Sept. 6, 2016, Daniel Sanford, 28, was shot to death about 12:45 a.m. after a home invasion. Three men pleaded guilty for Sanford's death and all three are serving prison sentences. The motive in that case was a robbery, police said.
Youngstown had 18 homicides in 2016. At this time last year, the city had also had recorded 14 homicides. That 14th homicide was Sanford's death.
More like this from vindy.com