Museum brings Valley's steel history to life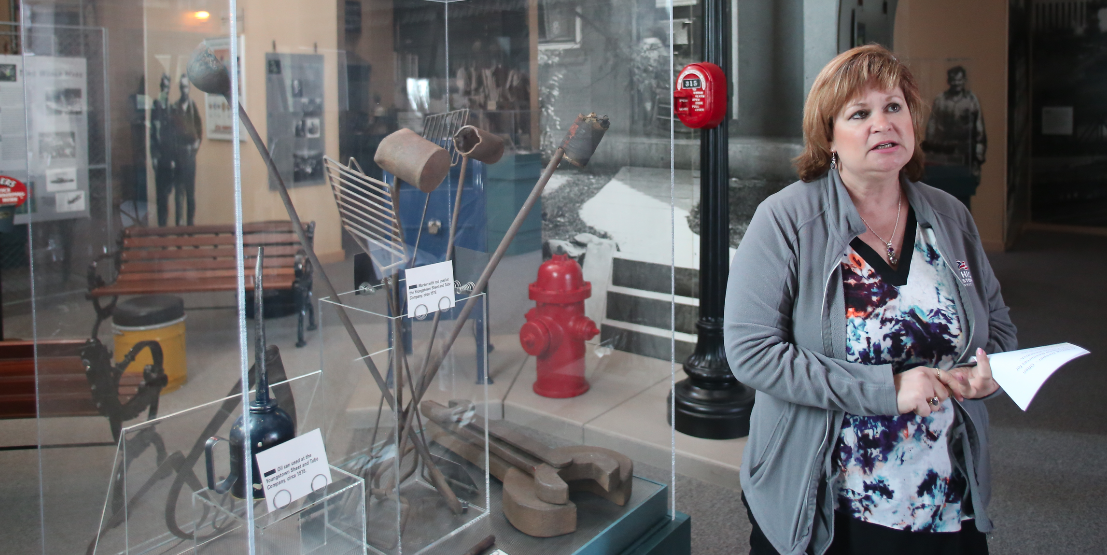 ---
YOUNGSTOWN
The Youngstown Historical Center of Industry and Labor on West Wood Street keeps the Mahoning Valley's steel history alive through comparative conversations, said Marcelle Wilson, Youngstown State University adjunct faculty educator and museum curator.
"It's important to teach trends and history as a circle," Wilson added. "It is relevant to know what happened in the past and how we dealt with history because sometimes things come back around and happen again."
Steelmaking is not only a relevant part of the Valley's past, but also a relevant part of its present and future.
"We still have the industry in the area with Vallourec [Star] and Sharon Steel Corp.," Wilson said.
And because of that, Wilson said, museum staff is working diligently on a redesign.
"Our last stop [at the museum] ends on Black Monday, and that's not where it ends," she said. "We have a lot more, and we can relate to a lot of issues that have affected the area coming back into play."
Forty years ago today, Black Monday marked the beginning of the death of Youngstown's steel industry when Youngstown Sheet & Tube Co. announced shutdowns and massive layoffs at its Campbell Works.
This was followed by similar announcements at Sheet & Tube's Brier Hill Works, all of U.S. Steel Corp.'s district operations, and the Republic Steel Corp. between 1979 and 1981.
In all, more than 10,000 steel jobs were lost and thousands more in support industries.
The steel industry impact in the Valley went beyond the workers in the mills.
Specialized hospitals were a focus of innovations during the steel industry's prime in Youngstown.
"There were hospitals actually on the grounds of these mills that specialized in burns and the kind of injuries specific to workers," Wilson said. "This led to modern medicine and modern hospitals."
Wilson said there are many stories like this that can relate to changes in society both then and now.
"A lot of people come here [museum] from other steel towns, and it really just connects us with the rest of the world," she said.
Steel will always be alive, Wilson said, because it is ingrained in the Youngstown community.
"Sometimes we get down on Youngstown, but the bottom line is it's a really good place to raise a family with its rich history," she said.
More like this from vindy.com