Friends4Friends film fest allows teens to focus on relevant issues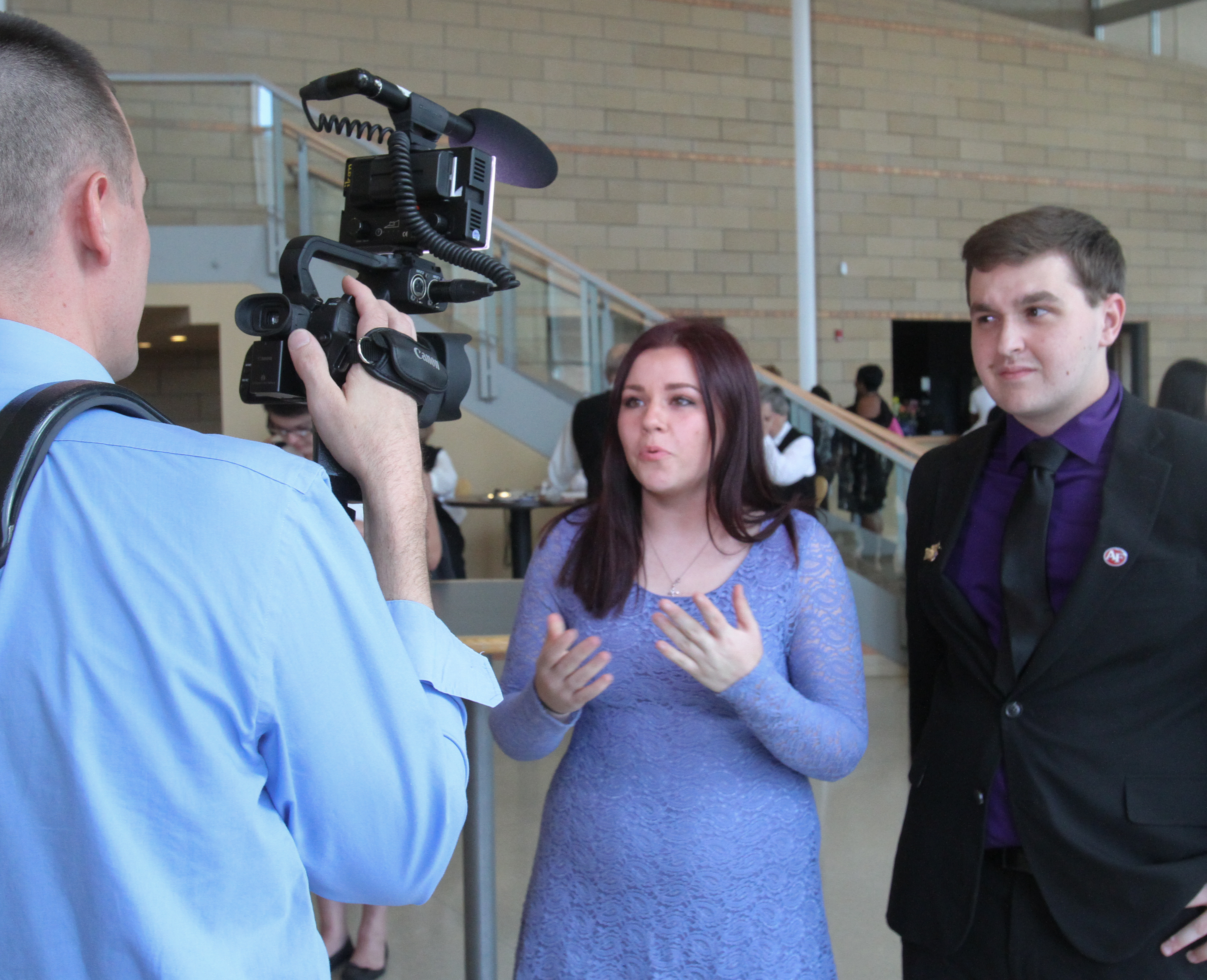 ---
By Sean Barron
YOUNGSTOWN
Matt Bohr and Sarah Linton have a mutual friend who experienced being pressured to have sex, which served as the impetus for the main characters in a short film on the subject.
"It's basically about a girl and her boyfriend, and the girl leans on her boyfriend, who wants sex," Linton, a Fitch High School junior, said about the eight-minute film, "Draw the Line." "Then they go to friends for advice and realize their relationship is toxic, so they break up."
The short film was one of five shown during Thursday evening's fifth annual Friends4Friends Campaign Film Festival at the DeYor Performing Arts Center, downtown.
Students from James A. Garfield, Fitch, Campbell Memorial, Western Reserve and Bedford high schools submitted short films that were featured at the festival. Main themes explored were sexual pressure, cyberbullying, cutting oneself and heroin addiction.
Hosting the event was OK Inc., a youth-service organization that sponsors the campaign set up to give students a voice to speak out on topics that are important and relevant to them, said Deborah Landis, OK Inc.'s program liaison.
OK Inc. serves 11 Northeast Ohio counties and is geared largely toward educating young people to better understand healthy relationships and help them develop their careers so they can "chase their dreams," said Peggy Pecchio, executive director.
The main message in "Draw the Line," which took about two weeks to shoot, is that friends often can see more objectively what is happening in couples' intimate relationships than those in it and can provide good advice, said Bohr, a Fitch junior.
"Don't let people take advantage of you. Always go to a friend," advised Bohr, who added the problem of unwanted sexual pressure is common in high schools nationwide.
"If they're disgracing your values, they're not for you," Linton said about those who pressure their partners for sex. "There's someone better."
Opening the festival was a film from Bedford High titled "Just a Little Fun," in which a student videotapes a peer being bullied on the basketball court, then posts it online without considering the additional harm it would cause the victim. The student then receives a lot of backlash before realizing the damage done and deleting it.
Linton added that despite the serious themes throughout "Draw the Line," she and Bohr enjoyed the experience of being the main characters.
"We both had a really good time doing this film," she said.
If things go as planned for Linton, many more starring roles may await her, since she intends after high school to travel to New York City to give Broadway a try.
"I may dream way too big, and I won't let it stop me," she said with laughter.
More like this from vindy.com