Orange Avocado Juicery offers up nutrition education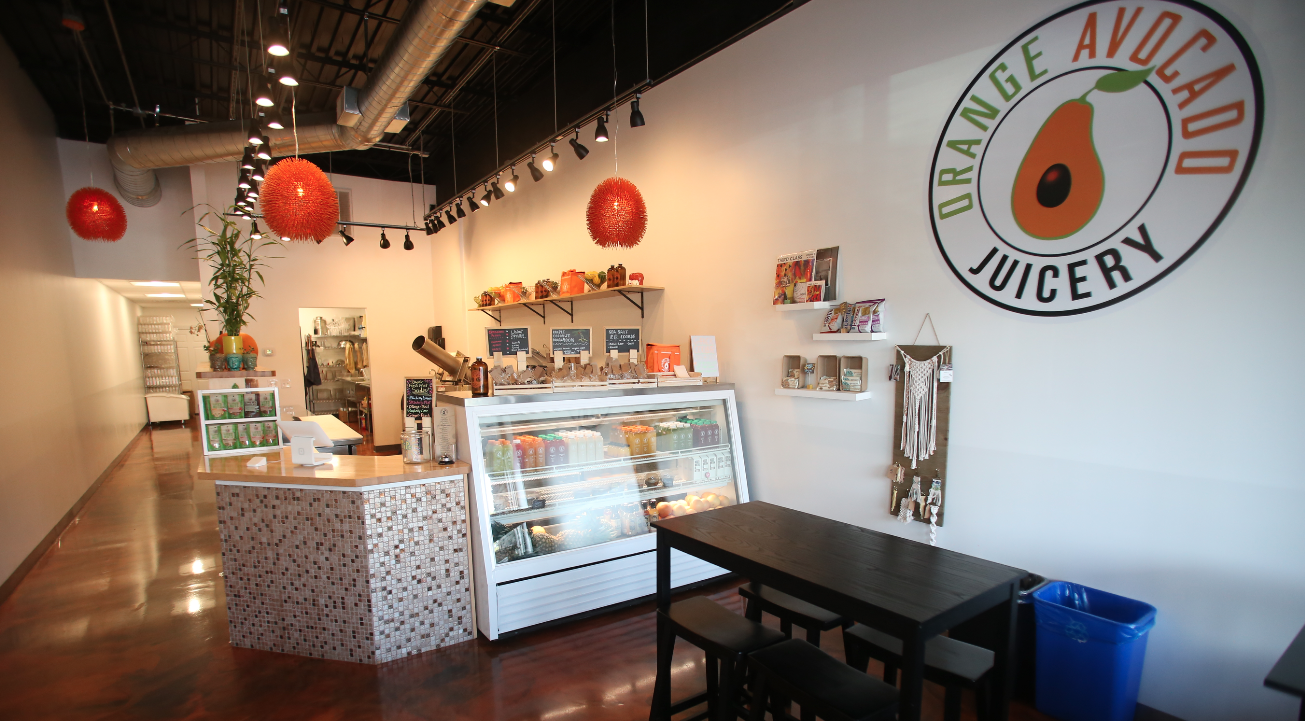 ---
By Kalea Hall
CANFIELD
When Laurie Chamoun's father was sick with colon cancer, she juiced for him to make sure he got the nutrients he needed.
In the end, her father lived beyond the time frame the doctors gave.
"He beat the statistic," Chamoun said.
The owner of Aladdin's eatery, a Lebanese-American franchise her family founded, and Pepe Parish, who worked at the local Aladdin's in Boardman for 13 years, decided together the area needed a cold-pressed juice shop.
They talked about it for years, but officially opened the Orange Avocado a year ago at 1393 Boardman-Canfield Road.
"When her dad was going through all of that, we saw the importance of nutrition," Parish said.
Now a year in business, they are seeing the importance of educating the community about nutrition.
"Every first-time customer in here, we are doing a lot of first-time education," Parish said. "We are always happy to help.
People have a lot of questions, and we answer them."
They had experience with juicing from Aladdin's, where juice is made-to-order and has to be consumed in 20 minutes.
"We did little field trips to see other cold-pressed juice bars," Parish said.
At the Orange Avocado, they make cold-pressed juice that lasts 72 hours.
All the recipes at Orange Avocado are its own. There's the Orange Avocado juice with avocado, orange and apple, and the Go Green with kale, cucumber, apple and lemon.
Parish starts at 7 a.m. making the 100 percent organic, vegan, gluten-free juices.
Altogether, the juicery has more than 20 flavors.
Parish often experiments with produce and flavors to get new options.
"We make small batches and tweak them until it's good," Parish said.
Six to seven batches of juice are made a day. What's made depends on the produce that comes in from local farms and the main supplier, Premier Produce ONE in Cleveland.
Customers get 3 to 5 pounds of organic produce in each 16-ounce bottle of juice, which is why it's priced at $8.95 a bottle.
Also on the menu are smoothie bowls, which come with a smoothie base in a variety of flavors from blueberry to matcha green tea, optional nutritional add-ins such as flax seed, and toppings of dried or fresh fruit, seeds or nuts. Smoothies, grab-and-go food and healthy cookies are other options.
"There's nutrition in everything here," Parish said.
The juicery feels fresh and clean, like its eats and drinks. There's a hint of orange in the air, and orange-colored, avocado-shaped lights hang from the ceiling.
"I wanted to pick a name that would work for the juice shop," Parish said.
Orange is Parish's favorite color and avocado is his favorite food, and it blended well together, like Parish and the juicery.
"This is what I want to do," Parish said. "This has been a dream of mine."
Since opening, Orange Avocado has made connections to both customers – often educating them on juicing – and other locally owned businesses.
"It was nice to be welcomed by a community of local businesses," Parish said. "They know they have to stick together."
More like this from vindy.com