Former Lordstown coach pleads guilty to sex crimes involving players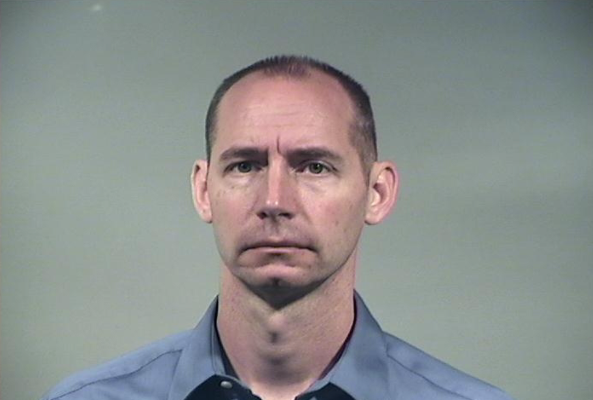 ---
By Ed Runyan
WARREN
Former Lordstown schools volleyball and basketball coach Richard Knox pleaded guilty Wednesday to a bill of information on six felony charges, admitting to commiting sex offenses against two volleyball players.
A bill of information bypasses charges in a lower court and the grand jury process and goes directly to a plea and sentencing.
Knox, 45, of Virginia Drive in Lordstown, could get more than 10 years in prison and will be ordered to register as a sex offender for 25 years when he's sentenced later. Prosecutors are recommending a prison sentence.
Knox was booked into the county jail Wednesday morning and released several hours later.
Knox has pleaded guilty to two child-pornography counts, two counts of gross sexual imposition and two counts of importuning.
The gross sexual imposition charges say he twice had sexual contact with a girl who is now 13. The importuning charges say he solicited sex from that girl and one now 14 years old.
The documents filed in the case do not say when the offenses occurred.
Lordstown Superintendent Terry Armstrong said Knox coached at the school the past three years. He coached junior-high girls volleyball and junior-varsity girls basketball, but Armstrong said he didn't know whether Knox had both of those assignments the entire three years. Knox did have both assignments last year, Armstrong said.
Armstrong issued a news release earlier Wednesday saying school officials learned of a Lordstown police investigation involving Knox on May 5. Knox was not renewed this year to serve as a coach in the district.
Knox, who was not a teacher in the district, had been nonrenewed with other coaches at the April 2017 meeting of the Lordstown Board of Education, as is routine for coaching positions.
The district contacted the Ohio Department of Education Office of Professional Conduct about the matter when school officials learned of the investigation because Knox possessed a pupil-activity permit issued through the ODE, the school district said.
The Lordstown schools board of education "has also fully cooperated with the Lordstown Police Department on the investigation," the statement says. "During the pendency of the investigation, we were not at liberty to disclose any information until either charges were brought or the matter closed," the statement says.
The school district recently added more professional-development training for all coaches and teaching staff concerning appropriate communication and boundaries with students and student athletes, the news release says.
More like this from vindy.com