Richmond sues YSU in hopes of playing in 2017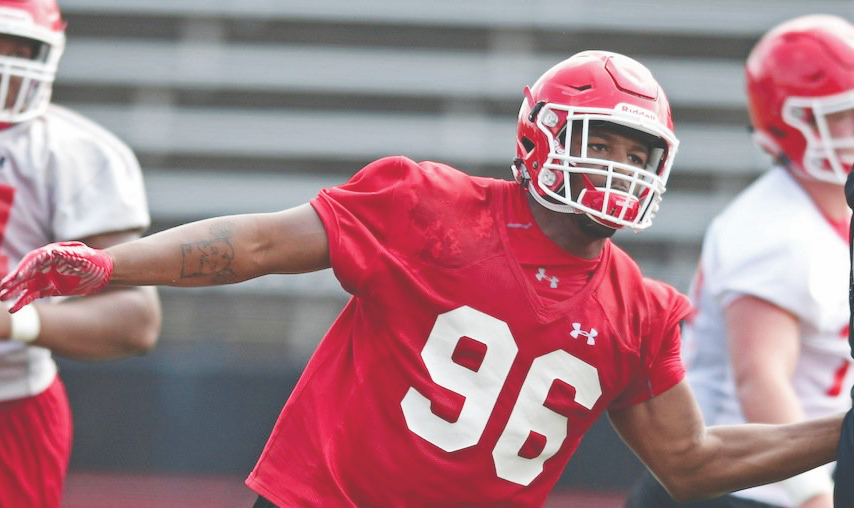 ---
Hearing set for today
in U.S. District Court
Staff report
YOUNGSTOWN
Ma'lik Richmond might be standing on the sidelines with the Youngstown State University football team as soon as Saturday, according to broadcast partner WFMJ Channel 21.
Richmond, who has a rape conviction from his high school days at Steubenville, filed a complaint in U.S. District Court against YSU on Wednesday seeking his reinstatement to the active roster.
On Aug. 9, YSU issued a statement saying that Richmond would not be active this season but could practice with the team.
A hearing is set this afternoon before Judge Benita Pearson. Richmond is seeking a temporary restraining order that would restrain YSU from keeping him off the roster or on the playing field unless for coaching decisions.
Following the FCS Championship Game in January, YSU quietly added Richmond to its roster.
Controversy sprang up in the community and on campus after an Aug. 4 article in The Vindicator reported on Richmond's addition to the team.
Richmond is one of two Big Red players found delinquent in the sexual assault of a 16-year-old girl in 2012. He has been a YSU student since August 2016 and later became a walk-on.
Richmond began fall workouts with the Penguins during the first week of August. After The Vindicator story noted his presence on the roster, an online petition drive calling for his removal from the team began.
A week later, the university responded with a statement.
"For the Fall 2017 football season, Ma'lik will not be permitted to compete in any games, but will continue to be a part of the football program as a practice player, forfeiting a year of eligibility.
"He will be given the opportunity to benefit from group participation, the lessons of hard work and discipline, as well as the camaraderie and guidance of the staff and teammates. He will also continue to work with the University's director of student outreach and support who assists young men and women in becoming successful students and YSU graduates."
The statement also stressed that YSU "takes the matter of sexual assault very seriously and continues to educate everyone within the campus community about the impact and prevention of sexual assault."
In the complaint, Richmond says he "suffered substantial harm in the form of demotion" and "the loss of one precious and irreplaceable year of NCAA eligibility."
The complaint goes on to say YSU actions "were taken arbitrarily and capriciously, without the existence of any wronged individual, without any evidence of wrongdoing or charges of misconduct, without the undertaking of any investigatory or disciplinary process, without an opportunity being provided to Ma'lik to even attempt to obtain due process, and ultimately, without any cause for discipline whatsoever."
The lawsuit has details of meetings and conversations that Richmond and his legal guardians (Greg and Jen Agresta) had since August 2016 with: Pelini; Ron Strollo, athletic director; and Nicole Kent-Strollo, director of student outreach and support.
The complaint says that Pelini told Greg Agresta of pressure from the university Board of Trustees and that YSU President Jim Tressel proposed restricting Richmond's participation.
Ron Strollo did not respond to phone request for comment Wednesday evening. Tressel could not be reached.
When Richmond was released from a juvenile detention facility in 2014, he played his senior season with the Big Red. After graduating, he attended California University of Pennsylvania and Potomac State College of West Virginia University. Potomac State does not have a football team.
A spokesman for California said Richmond enrolled for the spring 2016 semester and left the university "in good standing." He did not play for the Vulcans' football team.
Richmond, along with Rig Red teammate Trent Mays, received the juvenile equivalent of a guilty verdict for raping the victim while she was unconscious at a party. Richmond served a year in a juvenile detention facility, while Mays served two. Mays also was charged with the dissemination of child pornography for posting pictures of the girl on social media.
As of November 2014, Richmond's status as a sex offender was downgraded to tier 1 from tier 2 — a lower-risk distinction — according to multiple media reports at the time. He has to register his address with the appropriate sheriff's office. Only tier III offenders require notification being sent to nearby residents or schools where they live.
Richmond is not listed in online sex offender databases. According to the Jefferson County Sheriff's Department — the jurisdiction where he was found delinquent — juvenile offenders are never listed online, even after they turn 18.
More like this from vindy.com