Port authority hears presentation on airline to replace Allegiant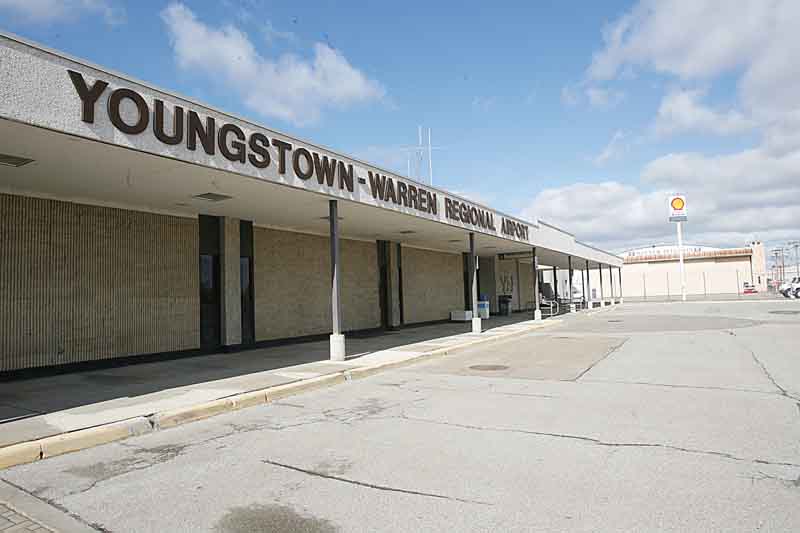 ---
By Ed Runyan
VIENNA
Officials with the Youngstown-Warren Regional Airport, reeling from the announcement that Allegiant Air is ending Youngstown flights in January, have stepped up efforts to attract another airline.
A committee of the Western Reserve Port Authority, which runs the airport, had a conference call Tuesday with Mark Cestari, an executive with Southern Airways Express, who explained that the company flies to 22 destinations, including 60 flights per day into Pittsburgh from airports throughout Pennsylvania such as Harrisburg and Lancaster.
The Memphis-based company uses 22 "tough-as-nails" nine-passenger Cessna Caravans and employs 90 pilots to fly 30 times per day into Baltimore-Washington International Airport in Baltimore.
It also flies routes in the Gulf Coast area, including Dallas-Fort Worth, Atlanta and Nashville.
The company, founded in 2013, calls itself "one of the fastest growing aviation companies in America" on its website.
In most markets, the airline flies four times per day. The destinations Southern Air would offer Youngstown would be determined later, but most times the airline offers a third of an airport's flights locally, such as for people returning the same day; one third as connections to the major "legacy" airlines, such as American and Delta; and one third to connecting flights with low-cost carriers such as Southwest, Allegiant and Wow.
Cost of flights is lowest when making reservations 14 days in advance, more for seven-day and highest for "walk-up."
For example, the price to Pittsburgh from Youngstown might be about $59 two weeks ahead, $139 seven days ahead and $189 the same day. Actual prices would be established later, Cestari said.
The airline doesn't charge for baggage on direct flights, but is working on an interline agreement with American that would connect Southern Air with legacy carriers such as American, but that would require customers to pay baggage fees on those flights, he said.
Some of the best values for Youngstown customers would come when flying to a location such as Raleigh, N.C., arriving at 8 a.m. and returning at 4:30 without having to incur the cost of hotels. Business travelers buying in bulk could get a 20 percent discount.
"This could be a nice alternative for us," said John Moliterno, port authority executive director, after the presentation concluded.
Dan Dickten, director of aviation at the Youngstown airport, said Southern is "not a big airline, but it's a successful airline."
He said it's one of several airlines that he and other airport officials have spoken with in recent weeks in an effort to replace Allegiant.
The airport's aviation consultant, Mike Mooney of Volair Aviation, will give a presentation at the next full board meeting at 8:30 a.m. Sept. 20 at the Pittsburgh Institute of Aeronautics at the airport regarding what the airport must do to bring air service back.
The committee Tuesday also heard a presentation from David Dwyer of American Renewable Energy, which would like to construct a $20 million, 55-acre solar-panel array on airport property to provide the energy to operate the airport and/or neighboring Air Force Reserve base.
More like this from vindy.com