Suspect in coffee shop break in arrested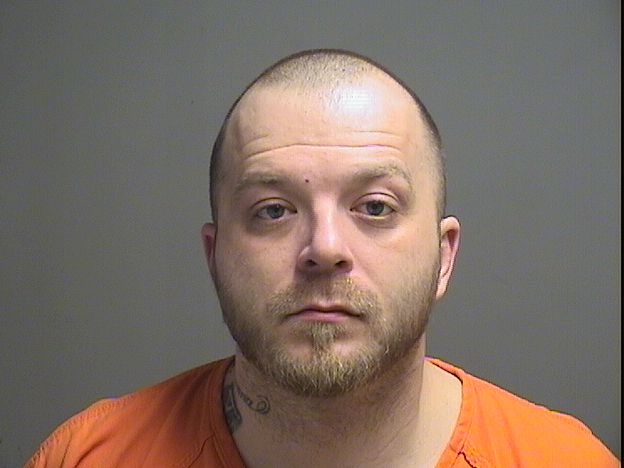 ---
By Joe Gorman
YOUNGSTOWN
Josh Langenheim is "Y Town Proud" after more than 2,000 people shared a post about a break-in at his Stone Fruit Coffee Co. Cornersburg location over the weekend, and the suspect was arrested Tuesday.
"What happened is absolutely remarkable," Langenheim said.
Nicholas Kovacs, 35, was arrested on two counts of breaking and entering, a felony, for getting inside the Stone Fruit Coffee Co. early Sunday and also Aug. 19.
In Sunday's break-in, video shows a person break a drive-thru window, dive inside and come out with the cash box. Police were called there after an alarm sounded.
On Monday, Langenheim posted the video to the company's Facebook page and he said he was impressed with the response. More than 2,000 people shared the post and it had more than 200,000 views.
Detective Sgt. Michael Cox said he received phone calls from several people identifying Kovacs.
Langenheim said the response he received from the community has cemented his belief that Youngstown is a great place to have a business "because this community sticks together."
"I'm going to reinvest in this community because it stands together," Langenheim said. "We stuck together, and it was great."
Court records show Kovacs has a history of arrests and convictions for break-ins.
In 2007, he pleaded guilty in Mahoning County Common Pleas Court to charges of possession of criminal tools and breaking and entering. He was sentenced to probation, but violated that in a 2008 arrest and conviction for vandalism and breaking and entering. He was ordered to spend a year in prison and again placed on probation.
He violated that probation twice, the first time in 2011, when his probation was extended, and the second time in 2012, when he was ordered to serve the balance of his term, which was 72 days, in the county jail.
In 2015 he was indicted on charges of vandalism and breaking and entering for breaking several coin machines at a Youngstown-Poland Road laundromat and stealing the coins. While awaiting disposition in that case, he was arrested in February 2016 by city police and convicted in municipal court after a jury trial on resisting arrest. He missed his sentencing date, was arrested on a warrant about a month later, then sentenced to a fine.
In September, he was sentenced to 10 months in prison on the vandalism and breaking-and-entering charges and given credit for 192 days served in the jail while awaiting the outcome of his case.
More like this from vindy.com