Charity run to benefit Austintown Middle School student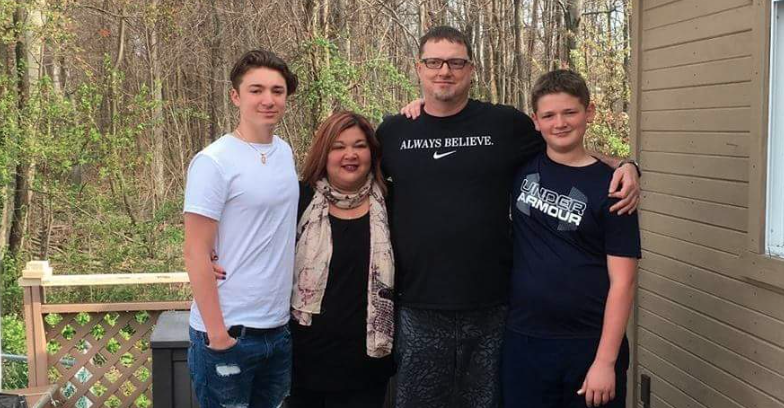 ---
By Billy Ludt
AUSTINTOWN
Hundreds of runners have registered for a charity run for a local boy who was diagnosed with leukemia.
The Cam Jaros Color Run will take place next Sunday morning at Austintown Middle School.
Cameron Jaros, a seventh-grade student at AMS, was diagnosed with acute B cell Burkitt's leukemia May 23. That same day, he was taken to University Hospitals Euclid Health Center in Cleveland to begin chemotherapy.
He has since made regular visits to Cleveland. Most recently, after another 15 days of treatment at University Hospitals, he was able to go home Friday.
"I was completely shocked," Kristen Jaros, Cameron's mother, said of hearing about the fundraiser. "It's a great relief, also, because there's a lot going on right now. There's a lot of bills to pay."
Cameron's trips for treatments haven't left him a lot of time to do things a 12-year-old usually does. His studies are maintained through home instruction, but Kristen said it's not the same as being in school.
Some of his sixth-grade teachers at AMS – Jan Nelson, Arielle Russell, Kristen Bostocky, Tracy Mackovick, Carly Schubert – and guidance counselor Heidi Martin said they wanted everyone to know that Cameron is a great kid.
"Cameron has the biggest heart," said Nelson, a language arts teacher. "We call him a gentle giant, because he's so tall. He is just gentle and caring with other students, and has always been very polite and enthusiastic about school and learning. We miss him. We miss him being here."
Cameron's classmates have been wearing shirts and wristbands reading "CAMSTRONG" since he was diagnosed.
They said that if people can contribute, to please do so, due to Jaros' financial needs.
Event organizer Lynn Mickey's daughter Kelsey wanted to help the Jaros family after hearing Cameron was in her grade.
"I said that, let's try to have a fundraiser for him, so her and I chit-chatted back and forth about what we can possibly do," Lynn Mickey said. "Let's do something that the kids can participate in."
They settled on a color run.
Runners in the 5K and 1-mile run/walk events will take a course lined with cannons firing powdered colors as they pass.
"We wanted to do something quickly since their bills are piling up," she said.
A number of area businesses have donated their services and goods for the event, and about 80 volunteers are on deck in the short time it was organized.
They secured 100 color cannons and 350 pounds of powdered color. There's a 50/50 raffle, and gift basket raffles as well.
Mickey said she wanted to help because she lost both of her parents to cancer.
The 5K run begins at 9 a.m., and the 1-mile run/walk begins at 10:30 a.m.
All proceeds from the event go to the Jaros family.
"It's just overwhelming," Kristen said. "It's just fabulous. Heartwarming is what it is. The whole thing's heartwarming."
Preregistration for the race has ended, but runners can register anywhere up to 10 minutes before each run on the day of the event. Registration is $20, and Mickey recommended that runners wear white clothes for the full effect of the color spray.
More like this from vindy.com