Oakland exhibits the History of the Blues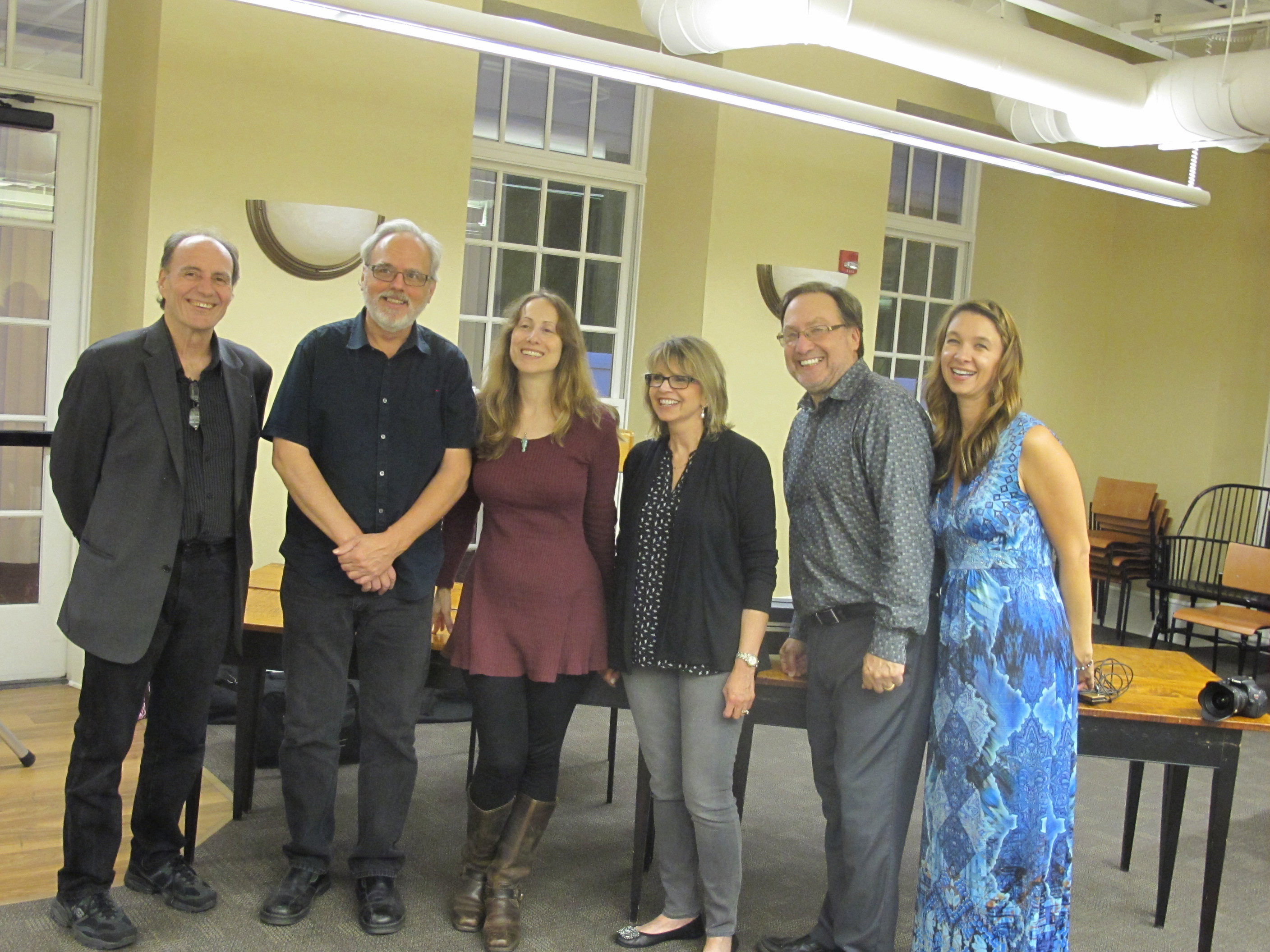 ---
By ZACK SHIVELY
The Oakland Center for the Arts paired with the Poland library to present the history of blues on Aug. 31.
Members of the Oakland Center for the Arts teamed up with a couple local musicians to create the band, Kristi Blue and the Midnites, that performed at the event. The band stood next to a slideshow and read a manuscript detailing several key moments in blues history.
The event started with the beginning of the genre and a basic overview of what makes a blues song. Their slideshow had a picture of the Mississippi delta, where the earliest blues originated. These early blues songs had a repeated 12 bars and use three chords.
The band first played "Milk Cow Blues" by Freddie Spruell from 1926, the first nationally broadcast blues song. They followed this song with a Son House tune done as a preaching song performed only through voice and hand claps.
The band then moved into the New Orleans style of blues that incorporated country into the sound. They transformed "You are My Sunshine" by Pine Ridge Boys into a blues song to demonstrate the way a New Orleans blues song sounds.
Narrator Harry Davis took the audience on a tour of some of the most important people, places and labels in blues music. Davis brought up the careers of prominent musicians Bessie Smith and B.B. King. He also explained the curious life of Robert Johnson and recommended the documentary "The Search for Robert Johnson."
Davis also noted Chicago and Memphis as important cities for blues. Memphis had the famous Beale Street, packed with blues venues. The city also housed the important Sun Records label. Chicago also had an important blues scene with their own record company, Chess Records.
Both record labels have a historic history. Chess Records recorded artists like Muddy Waters and Howlin' Wolf, both becoming two of the biggest names in the genre. Sun Records gave Elvis Presley his first recording. Johnny Cash and Jerry Lee Lewis also recorded at Sun Records.
The songs from these big name artists were played throughout the lesson. Some of the songs, Davis played from his phone over speakers they had set up. However, the band performed most of the songs live, like Johnny Cash's "Folsom Prison Blues" and their closer "Johnny B. Goode" by Chuck Berry.
The group came together ten years during a production of "We Are Men" at the old Oakland Center for the Arts building. The members desired to continue performing together and wanted to include an educational aspect to their performances.
They decided on the history of the blues because all the musicians in the band love the blues.
Most members of the band work with Oakland Center for the Arts, but drummer Donny Yallech and bassist Jeff Bremer also do performances with EZ Street Productions.
More like this from vindy.com