Night out provides fun for family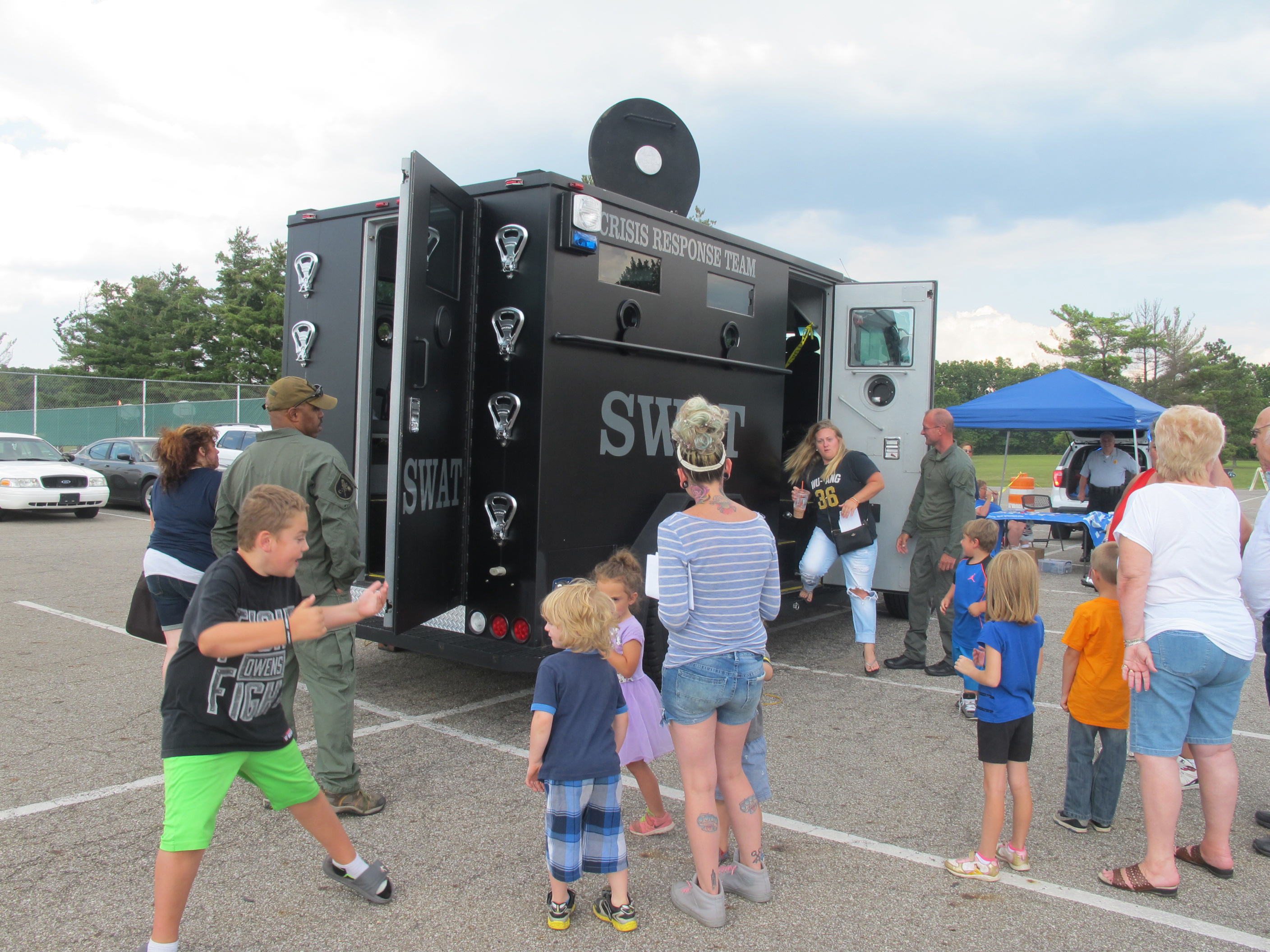 ---
By ALEXIS BARTOLOMUCCI
Community members gathered at Austintown Township Park on Aug. 1 to celebrate the fifth annual Austintown Night Out.
What began as the Wickliffe Block Watch party soon became the Austintown Night Out. Shawne Wilfong, founder of Austintown Night Out, originally got the idea from Officer Jeff Toth after he attended a Night Out in Youngstown. The Block Watch party was hosted to bring in the firemen, police and other safety service workers together and celebrate the good they do for the community.
"Anything I need from the fire department and police department, they're always willing to do as much as they can," said Wilfong.
Austintown Night Out brings in a couple thousand people each year to enjoy free games, tours of service vehicles and several vendors. There was a Home Depot tent and Green Team table set up for children to build crafts, ATA Martial Arts had a table for information and demonstrations and the 20/9 Amateur Radio Club provided music along with the live entertainment that began in the evening.
Austintown Skate Zone attended and brought the Minions for the families to visit. Castle On A Cloud brought in Belle and Captain America to walk around and meet the guests.
Admission was free, but donations were accepted to help with some of the costs for this year and next year's Night Out. Wilfong thanks Todd Shaffer and the employees of Austintown Park for helping out with what is needed and for providing a place for the event to be hosted.
There is an Austintown Night Out Facebook page where Wilfong posts updates throughout the year about Austintown Night Out and about the fundraisers that are hosted each year.
More like this from vindy.com