Library combines fun, literacy and the fair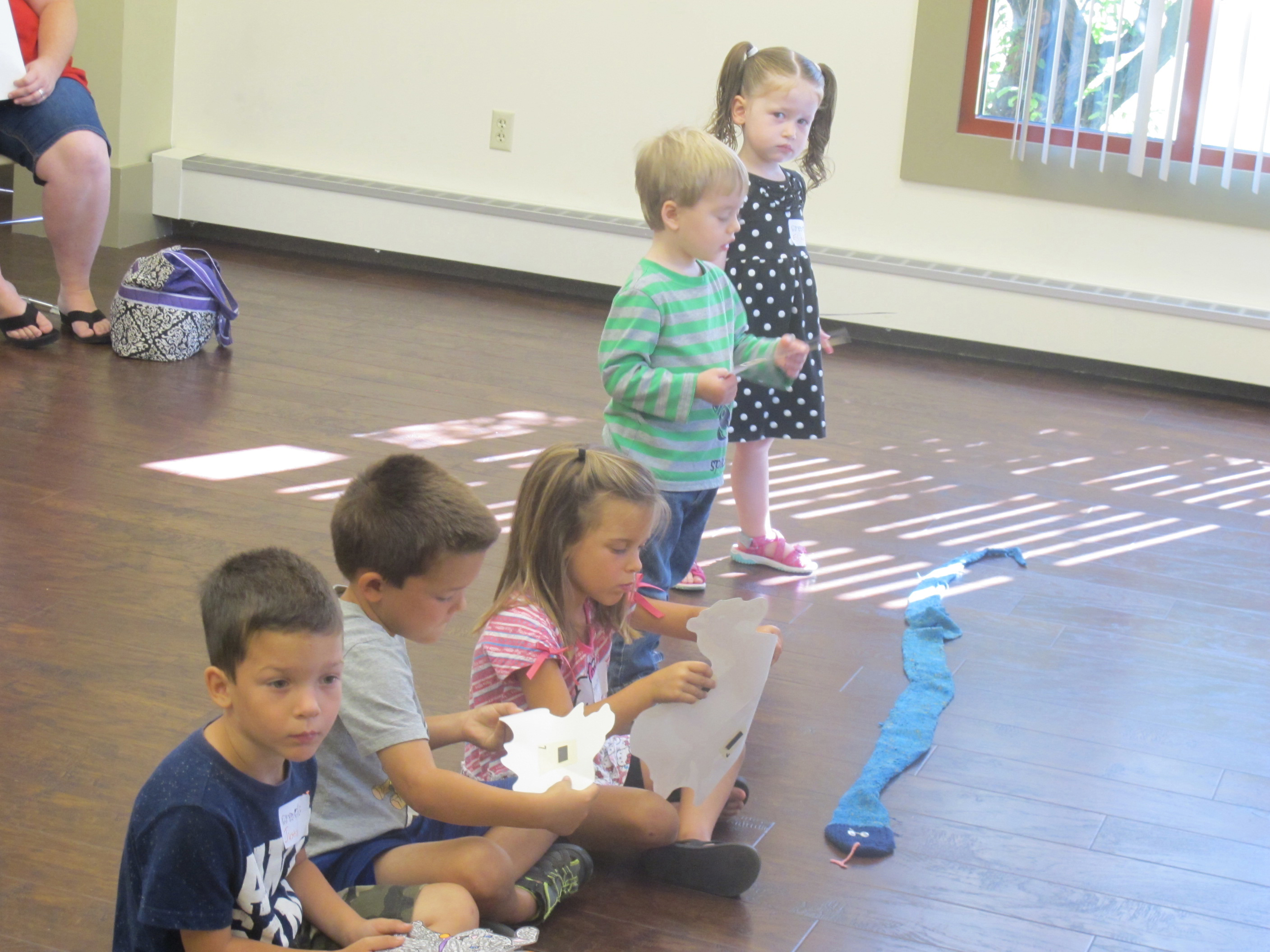 ---
by ZACK SHIVELY
The Boardman library hosted a Family Story Time event to promote literacy on Aug. 30.
Librarian Karen Saunders led the event, which took place in the large meeting room of the library. The event had a "Fair and Farm Fun" theme to coincide with the Canfield Fair, which began on the same day.
The event's main focus is literacy, according to Saunders. She passed out a sheet with an overview of the things they would be doing today along with some fun learning exercises for the parents to do with their children. The sheet also included an important fact: "Research shows a clear link between a child's vocabulary and the time the parents spend talking to the child."
She opened the event with an exercise to get the children thinking and moving where they moved and clapped their hands at differing tempos as directed by Saunders. Then, she read "Minerva Louise at the Fair" by Janet Morgan Stoeke and later read "Down on the Farm" by Merrily Kutner.
In between the two books, the children played instruments and participated in an identification game. Saunders handed out instruments, such as cymbals and shakers and the children played along with "Old MacDonald Had a Farm." The group's game asked them to place a picture of an animal with a magnet on the back to a magnetic board as the animal's name came up in the song "On the Way to Grandpa's Farm."
The children created paper beanbags with the help of their parents and Saunders at the end of the event. Saunders gave the children crayons, paper, scissors and tape to make the beanbags.
The paper had farm animals that the children colored.
Each part of the event helped the children learn while also entertaining them. The books raise the children's literacy skills, the songs improved the their identification and rhythmic abilities and the craft exercise worked their creativity and motor skills.
More like this from vindy.com