Flags to be flown at half-staff to honor Harry Meshel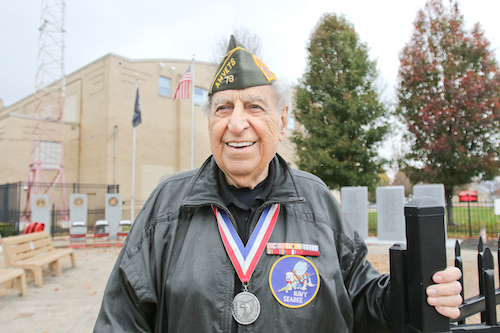 ---
YOUNGSTOWN
In honor of former state Sen. Harry Meshel, Gov. John Kasich ordered that all American and Ohio flags at public buildings in Mahoning County and at the Ohio Statehouse be flown at half-staff Saturday from sunrise to sunset.
Meshel, a longtime Democratic leader in the Senate, died Monday at age 93.
Services are scheduled for 10:30 a.m. Saturday at St. Nicholas Greek Orthodox Church, 220 N. Walnut St. Friends may call an hour before the service at the church.
Also, calling hours are scheduled for 4 to 8 p.m. today at Vaschak-Kirila Funeral Home, 3100 Canfield Road.
With a seat in the Ohio Senate open, Meshel won a seven-person Democratic primary in 1970 for the job, and then the general election.
He spent more than 22 years in the Ohio Senate, most of it in leadership including president for two years, minority leader for eight years, four years as assistant president pro tem and eight years as chairman of the powerful finance committee, a position that was almost on par with Senate president in influence.
He resigned from the Senate in 1993 to serve as state Democratic party chairman for nearly two years.
Meshel got into politics in 1960 by organizing a citizens committee for Democrat John F. Kennedy in Mahoning County that attracted the attention of the eventual president's campaign.
Meshel also served as a Youngstown State University trustee after his appointment in May 2007 by former Ohio Gov. Ted Strickland.
Leonard Schiavone, YSU Board of Trustees chairman, said he feels honored to have worked with Meshel while he was a university trustee.
"[Meshel] gave an imprint so profoundly on the university," Schiavone said during Thursday's board of trustees meeting.
The board adopted a resolution in memoriam of Meshel that states: "The board of trustees of YSU honors the memory of, and expresses its gratitude to Harry Meshel for his passionate support of YSU and the Mahoning Valley."
More like this from vindy.com