A YSU panel seeks approval of new shared governance guidelines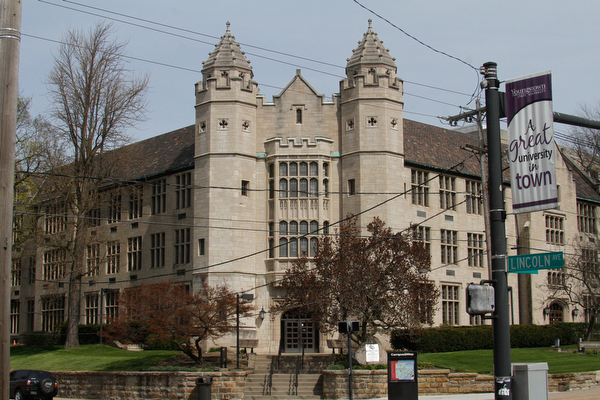 ---
RELATED: YSU construction projects going as planned
YOUNGSTOWN
A Youngstown State University committee will soon seek trustee board endorsement on new guidelines to solve a sore spot among faculty – shared governance.
A document was drafted by the YSU Excellence Steering Committee – made up of faculty members, administration and trustees – in response to the 2016 Chronicle of Higher Education's "Great Colleges to Work For" Campus Climate Survey results.
The 2016 results showed faculty surveyed have a distrust of their senior leadership and administration and cited poor communication and a lack of shared governance.
The 2017 Campus Climate results in August again showed distrust in terms of communication and governance.
The committee's goal is to create guidelines and "not to create hurdles over which people will stumble," said YSU Trustee Ted Roberts during Wednesday afternoon's Academic and Student Affairs Committee meeting.
Shared governance is defined in the YES Committee's draft as: "The transparent process by which the university community (i.e. faculty, staff, administrators, alumni and students) influences decisions on matters of policy and procedure, and/or to present alternatives on such matters."
The document can be found at academicsenate.ysu.edu.
"This will hopefully engender a spirit of governance that will, over time, come naturally," Roberts added. "So the message is: Seek input, listen to input and consider it. The end product will be a spirit of shared governance that will not have to be enforced, but come naturally."
YSU Provost Martin Abraham said the challenges revealed are "long-standing" and identified as early as 2008.
"The good news is we recognize those challenges and are working to improve those areas, but the bad news is they are still standing issues," Abraham said. "I do believe we are making progress in those areas."
"Our overall concern is … with mutual respect among all members of the YSU community," Roberts explained. "A decision anyone makes affects everybody else. So we ask that you seek input before implementing a decision – if at all possible – from those who will be affected by your decisions."
Chet Cooper, YSU Academic Senate chairman, said, however, it's important faculty members make their voices heard.
"You've got to do something," Cooper said during Wednesday's Academic Senate meeting. "You can't just sit in your silo and expect change to happen."
Earlier during the Academic and Student Affairs Committee meeting, President Jim Tressel said the current problem with shared governance is that "thoughts don't flow in all directions."
"Questions and comments don't reach where they are meant to reach," he said. "We are trying to elicit involvement rather than simply [hear], 'I wasn't involved,' after a decision is made.
"Putting this in front of Academic Senate is just another way to say, 'Hey, this is what we are looking for – get involved," Tressel said. "Don't wait for another survey. Get involved."
More like this from vindy.com