Police kept busy over holiday weekend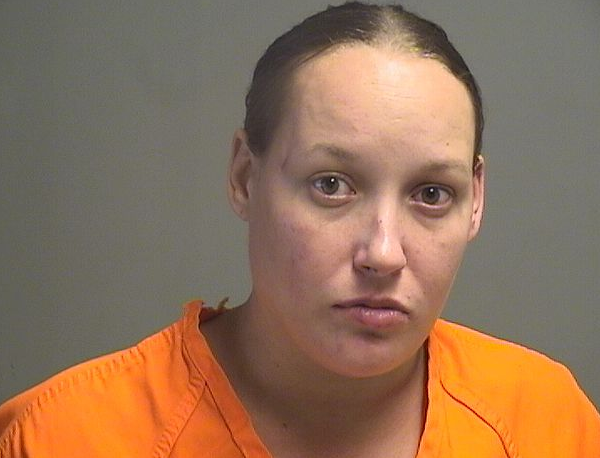 ---
By Joe Gorman
YOUNGSTOWN
Police over the weekend seized drugs, investigated a shooting that wounded a man and arrested a woman who reports said attacked and threatened her boyfriend because he refused to get crack cocaine for her.
Tammy Vanfossan, 34, was arraigned Monday in municipal court before Judge Robert Milich on a charge of aggravated menacing after she was arrested about 10:40 p.m. Sunday at her East Side home.
When police arrived at Vanfossan's North Bruce Street home, reports said her boyfriend told police she stabbed him in the neck because he would not go to the corner to get crack cocaine for her.
The man had a small cut on his neck, and he did not want police to arrest Vanfossan.
Reports said Vanfossan threatened to kill the man when she gets out of jail. Her bond was set at $5,000 and she has a no-contact order against the victim.
Police investigating a shooting early Sunday also arrested a man on drug charges.
Officers were called about 3:10 a.m. to El Patron bar after police were called for a shooting. Reports said the 28-year-old victim was already at St. Elizabeth Youngstown Hospital when officers arrived.
A passenger in a car that was fleeing the scene, Franky DelToro, 31, of Hialeh, Fla., was arrested on charges of drug trafficking and resisting arrest. Reports said officers found nine bags of cocaine he had hidden in his pants.
DelToro was booked into Mahoning County jail. Judge Milich set his bond at $7,500.
Bond was set at $10,000 for a Campbell man arrested Friday by Mill Creek MetroParks Police who had 10 doses of suspected heroin, a bag of suspected cocaine and a bag of a suspected heroin and cocaine mix in a car he was driving.
Josiah Smith, 22, was arraigned in municipal court on charges of felony possession of drugs, possession of drugs, misdemeanor possession of drugs, driving under suspension and other traffic offenses.
Reports said park police encountered Smith after a car he was driving stopped in the middle of a park road behind a police car. Smith first waved officers to pass him then got out of the car and was ordered back inside.
Officers could smell marijuana coming from the car so they searched it and found the drugs, reports said.
Police are also investigtating a gunfire call from late Saturday. No one was injured after a group of juveniles said someone fired several shots at them as they walked through the back parking lot of a bar in the 700 block of Steel Street.
Reports said officers were finishing up a call on a nearby street about 10:40 p.m. when they heard several gunshots from the area of Steel Street. They went to check out the shooting, and found three teens hiding behind a trash receptacle. The three said they were hiding because as they cut through the parking lot a man who was outside was upset they were running and fired several shots.
The bar owner told police he also heard the shots and customers went inside for safety. No one was injured.
More like this from vindy.com