City students get a warm welcome back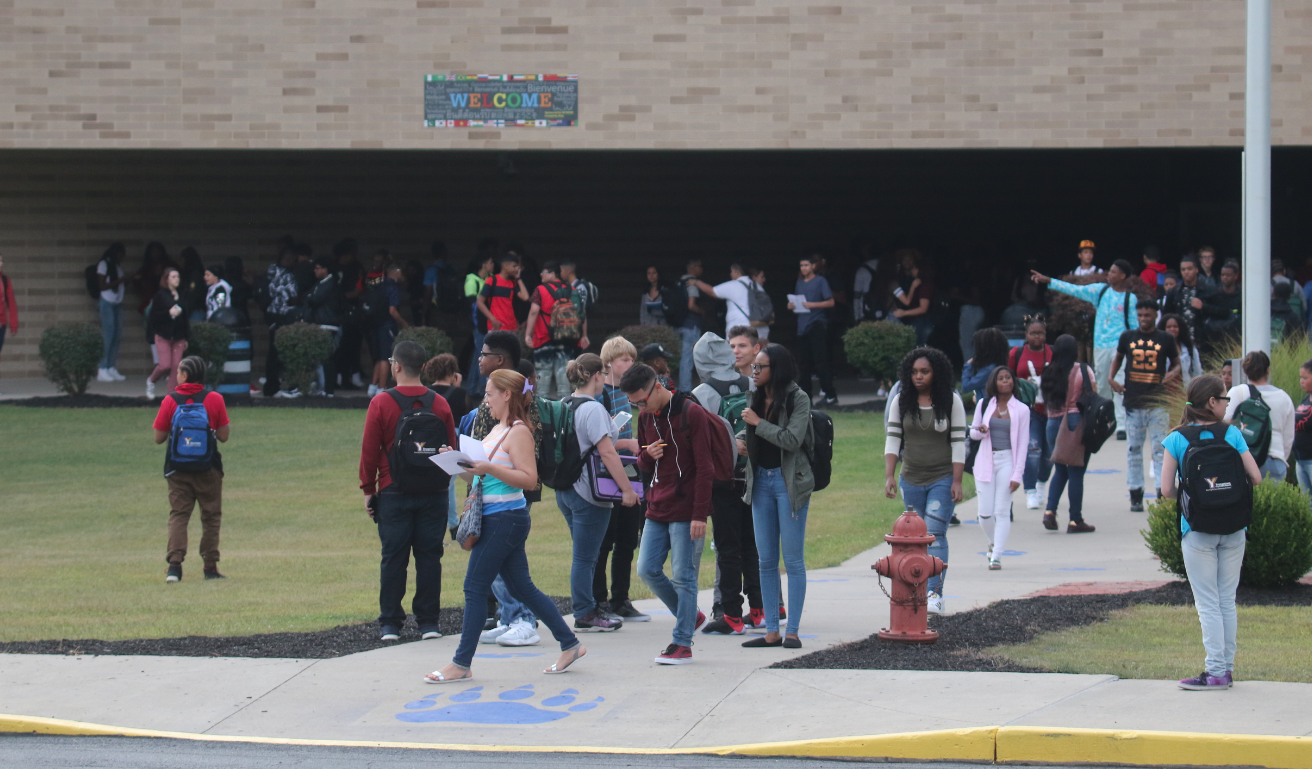 ---
YOUNGSTOWN
Hugs and high-fives welcomed Youngstown City Schools students to their first day of the 2017-18 school year.
About 100 community men greeted students Tuesday morning in an effort to show students they are supported.
School district CEO Krish Mohip said the event was to help show the students their community cares.
"I can't think of a better way to show our young people how many people believe in them and want them to succeed," he said.
Michael Rhodes, Red Zone case manager, mirrored Mohip's sentiment. The Red Zone is a community outreach organization that provides connections to therapeutic services.
"It was a good time with all of our men encouraging the children and letting them know somebody cares," Rhodes said.
Brandon Perry, City Kids Care founder, said welcoming the students into school was simply beautiful.
"Hopefully, from this event, we can get more men involved in the community and in the school system," he said. "It's about bringing everybody together."
Megan Mercado, mother of two district students, said both of her sons were excited to have such a special first day.
Rhodes said Red Zone would like to get inside the schools and have the opportunity to work with students in a one-on-one basis.
"We are just trying to get our future brighter than our past has been," Rhodes said.
Mohip said he was just grateful the community was able to come together and show its support of the schools.
"I just want to thank all of these groups and individuals for everything they do for our students," he said.
In addition, cakes were delivered to staff at each school to celebrate the first day of school.
Other organizations involved in the welcome-back event included: DJ Chip Banks, City of YOUth Leadership Council, American Family Insurance, St. John's Episcopal Church, St. Patrick Church of Youngstown, YWCA and Stericycle of Warren.
More like this from vindy.com