Attorneys gathering psychological information on murder defendant Sean Clemens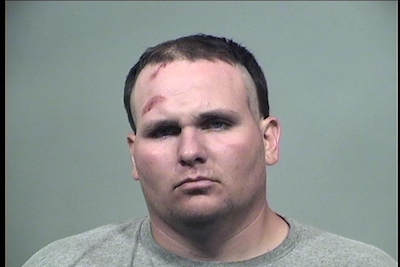 ---
By Ed Runyan
WARREN
Several filings in the Sean Clemens aggravated-murder case suggest that Clemens' attorneys plan to use psychological evaluations in an effort to reduce punishment Clemens may face if convicted.
Clemens, 33, of Church Hill-Hubbard Road in Liberty, is charged with aggravated murder, aggravated robbery, aggravated burglary, arson and tampering with evidence in the April 24 killing of Jane Larue Brown, 84. She was killed in her home across the street from where Clemens lived.
Clemens' murder trial is scheduled for March 19, and his next pretrial hearing is Wednesday.
Clemens admitted killing Brown and stealing from her home and could get the death penalty if convicted of certain charges.
A month ago, Clemens' attorneys received permission from Judge W. Wyatt McKay of Trumbull County Common Pleas Court to hire Dr. Bob Stinson as a consulting defense psychologist to help his defense team determine whether Clemens is competent to stand trial. The attorneys have not yet asked the judge to rule on Clemens' competency.
The judge also allowed Clemens to hire Marcia Dukes as defense mitigation expert whose job is to elicit testimony regarding mitigating factors that may have affected a defendant's behavior in the commission of a crime.
Judge McKay has said that Clemens' attorneys, Matt Pentz and David Rouzzo of the Ohio Public Defender's Office, will be allowed to use mental-health evidence if the jury is asked to decide whether Clemens should get the death penalty.
Authorities believe robbery was the motive for the killing.
Police said Brown was well-known and well-liked – known for her frequent walks, golfing and gardening.
More like this from vindy.com