Cruze sales down for August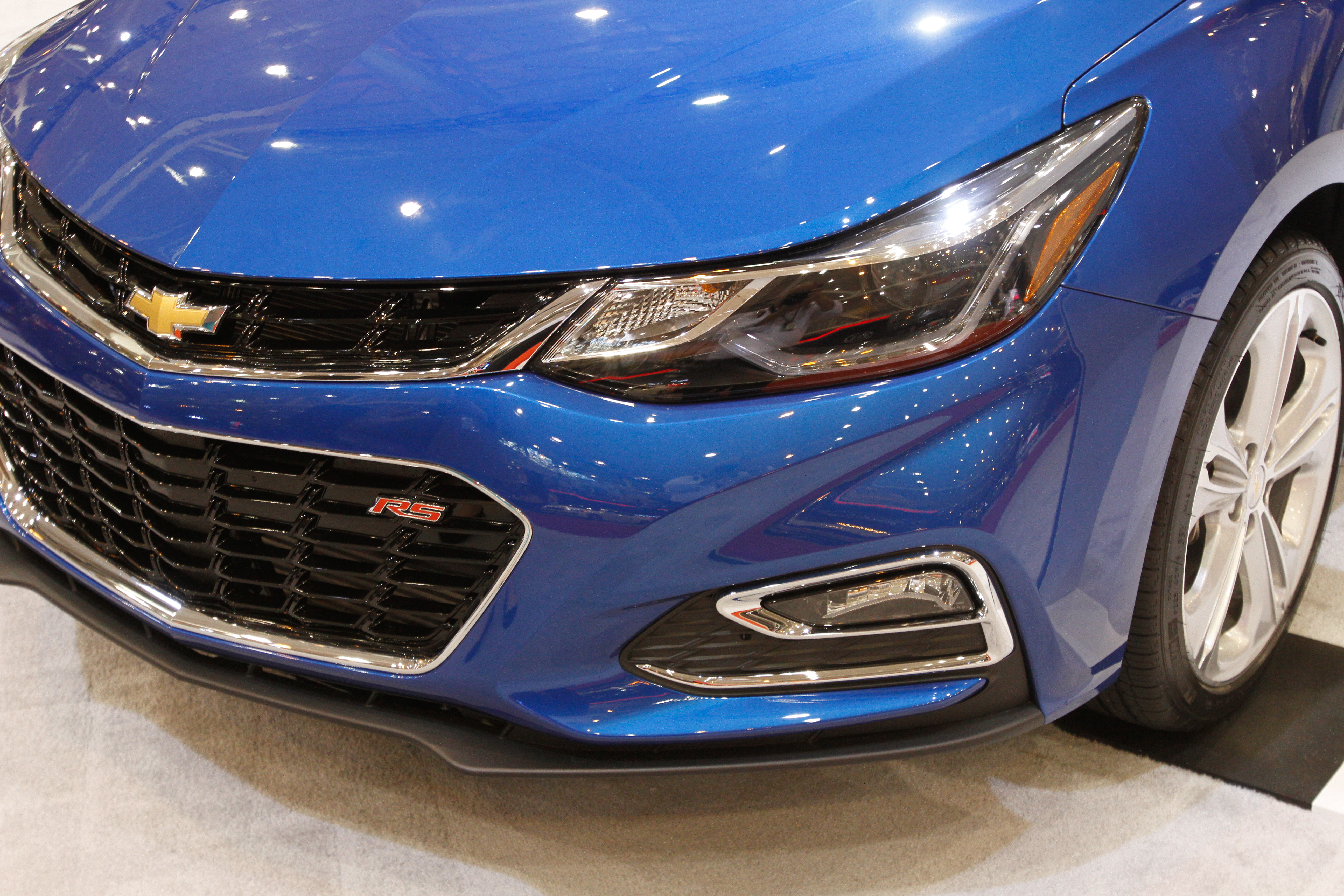 ---
LORDSTOWN
Delivery numbers for General Motors' Chevrolet Cruze are down 26.1 percent for the month, according to sales numbers released by the automaker.
The Cruze sedan, which is built at the Lordstown Assembly Complex, accounts for 13,892 of the 16,500 Cruzes delivered in August. The remaining 2,608 are Cruze hatchbacks, which are assembled in Mexico.
In August 2016, there were 22,340 Cruze sedan deliveries.
Glenn Johnson, president of United Auto Workers Local 1112 at Lordstown, said the decline was a continuation of a trend away from small-car purchases.
"Obviously, the shift is continuing from passenger cars to SUVs and trucks," Johnson said. "But I do believe the numbers are going to stabilize."
The 2017 Cruze received a five-star crash rating from the National Highway Traffic Safety Administration and was ranked among GM's top vehicles in a 2017 J.D. Powers initial quality study.
"It's a fantastic vehicle," Johnson said. "Consumer preference seems to have changed, but we'll be here ready for when their preference changes back."
Michelle Krebs, an analyst at Autotrader.com, agreed that the decline was a result of the continued consumer shift away from small cars, though she noted that Chevrolet Malibu fleet deliveries are up nearly 36 percent and suggested that fleet sales shifting in favor of the Malibu may account for the drop in Cruze deliveries.
Krebs also noted that the Mexican-built Cruze hatchbacks may see a rise in popularity as a result of the consumer shift toward SUVs and hybrids.
Robert Morales, president of UAW Local 1714 at Lordstown, said the declining sales are disappointing but that he and his fellow laborers are proud of the vehicle and of the positive things happening at the plant.
"It's all about positioning ourselves to be ready when the consumer trends shift back or to start producing a new product in the future," Morales said.
GM's total sales for August 2017 is 275,552, up 7.5 percent from last August.
Ford reported a 2 percent decrease in total sales to 209,897, while Toyota posted a 7 percent increase at 227,625.
Honda's sales fell 2 percent, showing a total sales number of 146,015, while Fiat Chrysler showed a significant drop of 11 percent, selling 176,033 vehicles in August.
More like this from vindy.com